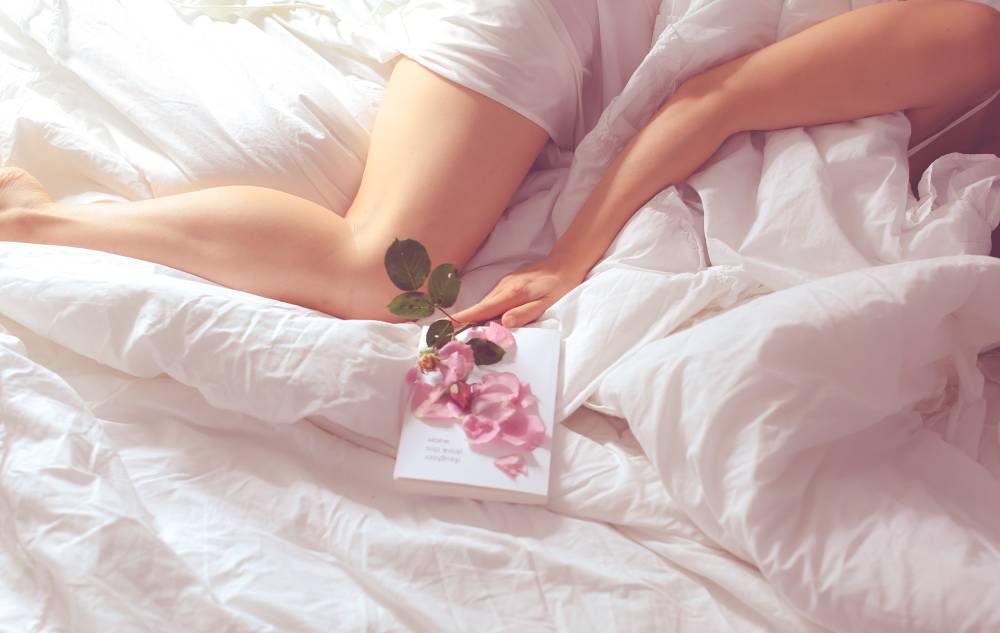 Top 15 Books on Sustainability in Fashion in 2023
Sustainability is gaining traction this year, especially in the fashion industry due to the recent crisis and rising consumers' interest. Many very captivating books describe this shift and I encourage you to read them.

Sustainable fashion a global trend that has been growing over the last 20 years since the birth of fast fashion and is now more important than ever. Sustainability is not only necessary for the fashion world to thrive but also for people, the planet, and animals.

Sustainability is the answer to large corporations that exploits natural resources without any care for the environment in the global textile and apparel industry.

The following very informative books point out the well-hidden facts and issues that big international fashion retailers don't want you to see. Producing thousands of new designs at lightning speed for high-street stores every week isn't sustainable.

It has disastrous social and environmental impacts. The overproduction and overconsumption of cheaply made clothing create large amounts of pollution, waste, and greenhouse gases.

With more sustainability in fashion, we can put an end to the throwaway culture that encourages consumers to consider clothes as disposable commodities.

We all have the power to drive change in the apparel industry. We can start by getting informed with these amazing books about sustainability in fashion.


Panaprium is proud to be 100% independent, free of any influence, and not sponsored. We carefully handpick products from brands we trust. Thank you so much for buying something through our link, as we may earn a commission that supports us.


Ellen Ruppel Shell reports in this book how the world has been transformed by its relentless fixation on low price. She particularly explains how and why Americans move away from high-quality and durable clothes towards massive amounts of affordable clothing. She exposes the increasing consumers' obsession with discounts and bargains and showcases the negative effects of cheap products and discount pricing.

Book description:

From the shuttered factories of the rust belt to the look-alike strip malls of the sun belt-and almost everywhere in between-America has been transformed by its relentless fixation on low price.

This pervasive yet little examined obsession is arguably the most powerful and devastating market force of our time, having fueled an excess of consumerism that blights our land­scapes, escalates personal debt, lowers our standard of living, and even skews of our concept of time.

Spotlighting the peculiar forces that drove Americans away from quality, durability, and craftsmanship and towards quantity, quantity, and more quantity, Ellen Ruppel Shell traces the rise of the bargain through our current big-box profusion to expose the astronomically high cost of cheap.

BUY ON AMAZON


Cradle to Cradle is a book by William McDonough and Michael Braungart. It describes how a radical shift in the current manufacturing system is necessary to sustain the world instead of destroying it. It's a visionary book that aims to reinvent the way we produce and consume clothes and other things.

Book description:

'Reduce, reuse, recycle' urge environmentalists; in other words, do more with less to minimize damage. But as architect William McDonough and chemist Michael Braungart point out in this provocative, visionary book, this approach only perpetuates the one-way, 'cradle to grave' manufacturing model, dating to the Industrial Revolution, that creates such fantastic amounts of waste and pollution in the first place. Why not challenge the belief that human industry must damage the natural world? In fact, why not take nature itself as our model for making things? A tree produces thousands of blossoms to create another tree, yet we consider its abundance not wasteful but safe, beautiful, and highly effective.

Guided by this principle, McDonough and Braungart explain how products can be designed from the outset so that, after their useful lives, they will provide nourishment for something new - continually circulating as pure and viable materials within a 'cradle to cradle' model. Drawing on their experience in redesigning everything from carpeting to corporate campuses, McDonough and Braungart make an exciting and viable case for putting eco-effectiveness into practice and show how anyone involved in making anything can begin to do so as well.

BUY ON AMAZON


Frank Trentmann explores in this book the core problems in the fashion industry linked to excessive consumption. Fast fashion made us consider clothing as disposable commodities. As consumers, we spent way too many things that we don't keep long enough. This habit is very damaging to the environment and ecosystems. Empire of Things examines the history behind how we value and accumulate things today.

Book description:

What we consume has become the defining feature of our lives: our economies live or die by spending, we are treated more as consumers than workers, and even public services are presented to us as products in a supermarket. In this monumental study, acclaimed historian Frank Trentmann unfolds the extraordinary history that has shaped our material world, from late Ming China, Renaissance Italy, and the British Empire to the present. Astonishingly wide-ranging and richly detailed, Empire of Things explores how we have come to live with so much more, how this changed the course of history, and the global challenges we face as a result.


In Fashionopolis, Dana Thomas drives an investigation into the disaster caused by the growing clothing industry. She tells us why we should care about how our clothes are being made and ask fundamental questions about our wardrobe. This book displays the work of visionary designers and brands to transform the fashion industry and give it a more positive future with a regenerative and circular economy.

Book description:

What should I wear? It's one of the fundamental questions we ask ourselves every day. More than ever, we are told it should be something new. Today, the clothing industry churns out 80 billion garments a year and employs every sixth person on Earth. Historically, the apparel trade has exploited labor, the environment, and intellectual property - and in the last three decades, with the simultaneous unfurling of fast fashion, globalization, and the tech revolution, those abuses have multiplied exponentially, primarily out of view. We are in dire need of an entirely new human-scale model. Bestselling journalist Dana Thomas has traveled the globe to discover the visionary designers and companies who are propelling the industry toward that more positive future by reclaiming traditional craft and launching cutting-edge sustainable technologies to produce better fashion.

In Fashionopolis, Thomas sees renewal in a host of developments, including printing 3-D clothes, clean denim processing, smart manufacturing, hyper localism, fabric recycling—even lab-grown materials. From small-town makers and Silicon Valley whizzes to such household names as Stella McCartney, Levi's, and Rent the Runway, Thomas highlights the companies big and small that are leading the crusade.

We all have been casual about our clothes. It's time to get dressed with intention. Fashionopolis is the first comprehensive look at how to start.

BUY ON AMAZON


Fashion and Sustainability: Design For Change is a book by Kate Fletcher and Lynda Grose. It analyzes how sustainability is leading the transformation of the current fashion system and take a closer look at material innovations, new business models, and the key role every designer has to play. The experts look at sustainable fashion as an alternative to fast fashion and set pioneering standards for the global textile and apparel industry.

Book description:

This book examines how sustainability has the potential to transform both the fashion system and the innovators who work within it. Sustainability is arguably the defining theme of the twenty-first century. The issues in fashion are broad-ranging and include labor abuses, toxic chemicals use, and conspicuous consumption, giving rise to an undeniable tension between fashion and sustainability.

The book is organized into three parts. The first part is concerned with transforming fashion products across the garment's lifecycle and includes innovation in materials, manufacture, distribution, use, and re-use. The second part looks at ideas that are transforming the fashion system at the root into something more sustainable, including new business models that reduce material throughput. The third section is concerned with transforming the role of fashion designers and looks to examples where the designer changes from a stylist or creator into a communicator, activist, or facilitator.


Safia Minney is the founder and Chief Executive Officer of fair trade and sustainable fashion label People Tree. She wrote Naked Fashion in 2012 after interviewing designers and creatives to give us an inside look on what people within the fashion industry are doing to drive change. This book offers a unique outlook on sustainable fashion from a social business perspective.

Book description:

Naked Fashion invites you to join the movement of consumers, entrepreneurs, and creative professionals who are using their purchasing power, talents, and experience to make fashion more sustainable.

Anyone with an active interest in fashion and where our clothes come from or looking for a career in fashion and the media will find inspiration and advice on how to make a difference.

Designers and creatives from all over the world - including photographers, models, illustrators, actors, and journalists - talk about what they are doing differently to make fashion more sustainable:
Emma Watson explains why fair trade fashion is so important to her.
Summer Rayne Oakes describes how she took on the model agencies.
Vivienne Westwood talks high-fashion without the high stakes for the planet.

Inside you will find fair trade and environment, styling and modeling, up-cycling, and "slow" fashion, how we can change the high street, an ethical brand directory, and stunning visuals throughout.

BUY ON AMAZON


Elizabeth L. Cline exposes in Overdressed the very high and hidden cost of cheap fashion as she visits a garment factory to learn more about sustainable clothing. She reveals how she became a more conscious fashion consumer. In her book, she targets large retailers that sell trendy and cheap fashion items and renew their collections every week.

Book description:

The work evaluates the costs of low priced clothing while tracing the author's transformation to a conscientious shopper, a journey during which she visited a garment factory, learned to resole shoes, and shopped for local, sustainable clothing.

Until recently, she was a typical American consumer. She had grown accustomed to shopping at outlet malls, discount stores like T.J. Maxx, and cheap but trendy retailers like Forever 21, Target, and H & M. She was buying a new item of clothing almost every week, the national average is sixty-four per year, but all she had to show for it was a closet and countless storage bins packed full of low-quality fads she barely wore, including the same sailor stripe tops and fleece hoodies as a million other shoppers.

When she found herself lugging home seven pairs of identical canvas flats from Kmart, she realized that something was deeply wrong. Cheap fashion has fundamentally changed the way most Americans dress. Stores ranging from discounters like Target to traditional chains like JC Penney now offer the newest trends at unprecedentedly low prices.

BUY ON AMAZON


ReFashioned is a book by Sass Brown. It reveals the growing trend of recycling and upcycling in the fashion industry. It presents circular fashion as a solution for more sustainability by designing clothes with their entire lifecycle in mind, from conception to end of use and disposal. Clothing production is not only extremely wasteful but also the way we consume and dispose of clothes needs to change as well.

Book description:

The area of recycling and upcycling is a rich and growing source of innovative design in the fashion and accessories industries.

In a fast-fashion world of throw-away clothing, it is the ultimate expression of the slow-fashion movement, with each piece individually conceived and crafted from scratch, using different materials each time.

ReFashioned features 46 international designers who work with recycled materials and discarded garments, reinvigorating them with new life and value. The result is beautiful and desirable clothing and accessories that also make an important statement to the fashion world about its wasteful and exploitative practices.

BUY ON AMAZON


Safia Minney has a lifelong interest in the environment, trade, and social justice issues She founded People Tree in 1991, a fair trade and sustainable fashion company based in Tokyo, Japan. Her book Slow Fashion reveals how social businesses use sustainable design in fashion to support people and protect the environment.

Book description:

Slow Fashion offers creatives, entrepreneurs, and ethical consumers alike a glimpse into the innovative world of the eco-concept store movement, sustainable design, and business that puts people, livelihoods, and sustainability central to everything they do.

Safia Minney argues that the future of brick and mortar retail is in the best in fair trade, sustainability, and organic products, together with vintage and second-hand goods and local produce. Restorative economics, the well-being of our planet, and our bodies and minds can be inspired by this growing sector, one that is shaping big business.

This book curates pioneering people and projects that will inspire you to be part of the change. International names include Livia Firth, Zandra Rhodes, and Lily Cole. American change-makers include Andrew Morgan, filmmaker (The True Cost, a ground-breaking documentary that asks us each to consider who pays the price for our clothing), and Dana Geffner (Fair World Project).

With full-color photography and elegant design, Slow Fashion profiles the people bringing the alternatives to the mainstream: designers, labels, and eco-concept stores across the world; fair trade producers; campaigns that are re-designing the fashion economy; and the fibers and fabrics which are making a difference.

BUY ON AMAZON


Tansy E. Hoskins is a writer, commentator, and activist. She exposes in her book Stitched Up the current fashion system very critically and reveals how fast fashion became one of the biggest threats to the environment and people's welfare. She explores different areas of the fashion industry and doesn't hesitate to provoke.

Book description:

Stitched Up delves into the exclusive and alluring world of fashion to expose class division, gender stereotyping, and wasteful consumption. Tansy E. Hoskins illuminates the political and sociological dimensions of an industry that promotes and supports the dominant values of our age: image, glamour, money, and sex.

Hoskins also provides a fascinating historical narrative, showing that in today's world, the clothes we wear are as indicative of who we are as they were during the reign of Louis XIV. Hoskins tackles key contemporary issues, such as the controversy over "size zero" and the impact of fashion in depleting the world's natural resources.

In a provocative move, Hoskins argues that fashion controls our aspirations and self-worth through a set of impossible beauty standards. At a time when high spending on clothes persists despite the economic recession, Stitched Up provides a unique critical examination of fashion in relation to contemporary culture and the distorting priorities of capitalism.

BUY ON AMAZON


The Conscious Closet is journalist, fashionista, and clothing resale expert Elizabeth L. Cline's latest 2019 release. It's a practical guide for everybody to build a more sustainable and ethical wardrobe. If you want to make changes in your everyday life and take action to drive changes in the fashion industry, this book will give you amazing tools to accomplish your goals.

Book description:

Clothing is one of the most personal expressions of who we are. In her landmark investigation Overdressed: The Shockingly High Cost of Cheap Fashion, Elizabeth L. Cline first revealed fast fashion's hidden toll on the environment, garment workers, and even our satisfaction with our clothes. The Conscious Closet shows exactly what we can do about it.

Whether your goal is to build an effortless capsule wardrobe, keep up with trends without harming the environment, buy better quality, seek out ethical brands, or all of the above, The Conscious Closet is packed with the vital tools you need. Elizabeth delves into fresh research on fashion's impacts and shows how we can leverage our everyday fashion choices to change the world through style. Inspired by her revelatory journey getting off the fast-fashion treadmill, Elizabeth shares exactly how to build a more ethical wardrobe, starting with a mindful closet clean-out and donating, swapping, or selling the clothes you don't love to make way for the closet of your dreams.

The Conscious Closet is not just a style guide. It is a call to action to transform one of the most polluting industries on earth - fashion - into a force for good. Readers will learn where our clothes are made and how they're made, before connecting to a global and impassioned community of stylish fashion revolutionaries. In The Conscious Closet, Elizabeth shows us how we can start to truly love and understand our clothes again - without sacrificing the environment, our morals, or our style in the process.

BUY ON AMAZON


Sandy Black compiles in her Handbook a comprehensive resource with all information about sustainable fashion. She presents the social and environmental issues caused by fast fashion. She offers an essential guidebook for anyone interested in fashion, sustainability, and innovation. It includes interviews and statements from leading designers and writers.

Book description:

The definitive sourcebook on all aspects of sustainable fashion - not only the environmental issues presented by fast-moving fashion but also the social impact of the industry.

Packed with authoritative facts and inspiring images and ideas, this is an indispensable reference for professionals, students, and anyone with an interest in fashion, sustainability, and innovation.

Sandy Black, one of the world's pioneering authorities on sustainable fashion, has assembled perspectives ranging from designers and technical experts to academics and journalists, environmental and social action campaigners, craft specialists and artists, and representatives of global corporations.

Includes illustrated articles and essays by leading writers and thinkers, interviews, and statements from designers such as Stella McCartney, Vivienne Westwood, and Hussein Chalayan and case studies on everything from the life-cycle of jeans to smart textiles and fair trade schemes.

The book covers every aspect of contemporary fashion: fashion cultures and patterns of consumption from couture house blogosphere; design and innovation; working conditions and corporate transparency; the eco-footprint of the industry; and the role of technology in greening fashion.

BUY ON AMAZON


Thrive is a book by Kamea Chayne, Green Dreamer Podcast host, and integrative health coach. It's a perfect source of inspiration for anyone looking for a more holistic, inclusive approach to sustainable living and sustainability in all areas of life. This holistic wellness guide invites us on a journey to becoming more positive and happy through conscious travel, regenerative living, and sustainable fashion.

Book description:

For those seeking a comprehensive introduction to sustainable living, it's your time to Thrive.

Will getting your dream job, buying your dream car, living in your dream home, and going on your dream vacation enable you to live happily ever after? Will eating balanced diets, exercising regularly, and getting enough sleep, be sufficient for long-term health?

Contrary to what you might think, the answers are no and no.

Why? Because happiness is not something you can conquer in the outside world, but an ongoing, positive state of mind that must first be cultivated within you. And total wellness requires us to take care of not only ourselves but also the planet that we all call home.

Through the use of research-based evidence, easy-to-do exercises, and suggestions for how the reader can participate in creating sustainability in all areas of life, Thrive shows you how to build psychological riches, boost your holistic physical well-being, make informed and sustainable food choices, shop for nontoxic, eco-conscious daily consumer products, and travel in ways that will not only transform you but even the communities that you touch upon.

Are you ready to begin living toward true personal wellness and world sustainability?

BUY ON AMAZON


Lucy Siegle exposes the fashion industry and its inhumane consequences. She calls for urgent changes that need to be made by both the fashion industry and consumers. Her book highlights the importance of our purchasing decisions. It draws the case for sustainable development and design where morality and accountability lead the industry.

Book description:

An expose on the fashion industry written by the Observer's 'Ethical Living' columnist, examining the inhumane and environmentally devastating story behind the clothes we so casually buy and wear. Coming at a time when the global financial crisis and contracting of consumer spending is ushering in a new epoch for the fashion industry, To Die For offers a very plausible vision of how green could be the new black.

Taking particular issues with our current mania for both big-name labels and cheap fashion, To Die For sets an agenda for the urgent changes that can and need to be made by both the industry and the consumer. Far from outlining a future of drab, ethical clothing, Lucy Siegle believes that it is indeed possible to be an 'ethical fashionista', simply by being aware of how and where (and by whom) clothing is manufactured.

The global banking crisis has put the consumer at a crossroads: when money is tight should we embrace cheap fast fashion to prop up an already engorged wardrobe, or should we reject this as the ultimate false economy and advocate a return to real fashion, bolstered by the principles of individualism and style pedigree?

In this impassioned book, Siegle analyses the global epidemic of unsustainable fashion, taking stock of our economic health and moral accountabilities to expose the pitfalls of fast fashion. Refocusing the debate squarely back on the importance of basic consumer rights, Siegle reveals the truth behind cut price, bulk fashion and the importance of your purchasing decisions, advocating the case for a new sustainable design era where we are assured of value for money: ethically, morally and in real terms.

BUY ON AMAZON


Clare Press is a fashion journalist exploring the history and ethics behind our wardrobe. She writes a persuasive argument for a fashion revolution that will change the entire fashion ecosystem. This book is a compelling essay about the origins of the clothes hanging in our closet. It encourages us to abandon today's buy-and-discard culture to feel good about our wardrobe again.

Book description:

Who makes your clothes? This used to be an easy question to answer it was the seamstress next door or the tailor on the high street - or you made them yourself. Today, we rarely know the origins of the clothes hanging in our closets. The local shoemaker, dressmaker, and milliner are long gone, replaced a globalized fashion industry worth $1.5 trillion a year.

In Wardrobe Crisis, fashion journalist Clare Press explores the history and ethics behind what we wear. Putting her insider status to good use, Press examines the entire fashion ecosystem, from sweatshops to haute couture, unearthing the roots of today's buy-and-discard culture. She traces the origins of icons like Chanel, Dior, and Hermès; charts the rise and fall of the department store; and follows the thread that led us from Marie Antoinette to Carrie Bradshaw.

Wardrobe Crisis is a witty and persuasive argument for a fashion revolution that will empower you to feel good about your wardrobe again.
Was this article helpful to you? Please tell us what you liked or didn't like in the comments below.