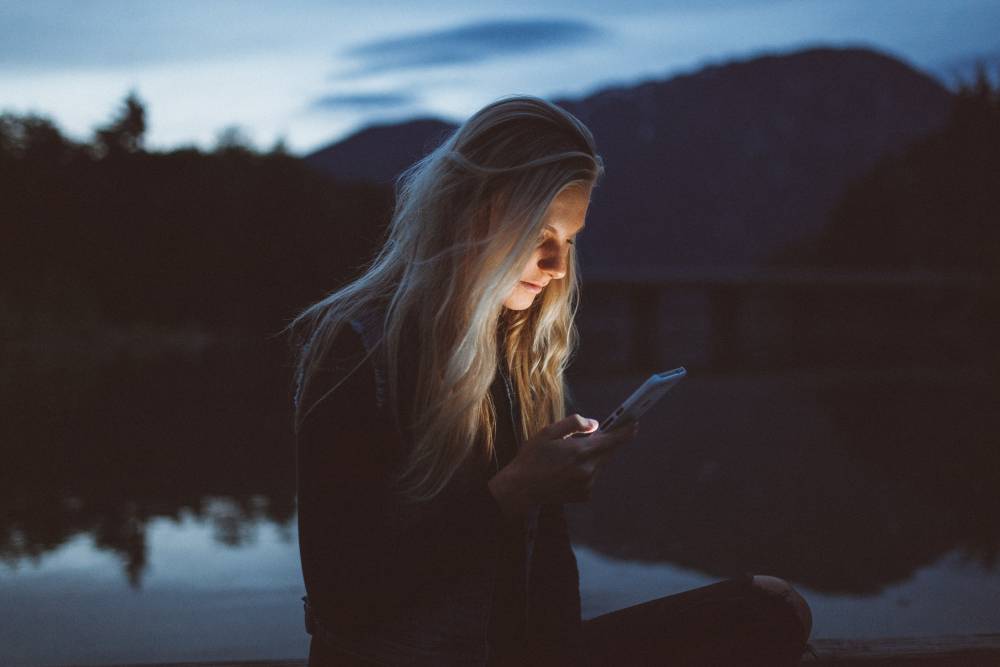 22 Insanely Helpful Sustainability Apps You Need

The best sustainability apps make it easy for you to pursue an eco-conscious lifestyle. They help you make mindful decisions as an informed consumer that cares about people, animals, and the planet.

Apps for a sustainable living help you reduce your environmental footprint and make a positive impact on a global scale. They use technology and business as a force for good to change lives for the better.

Thankfully, a large number of ethical companies develop useful applications to conserve natural resources, save you time and money, and protect the environment.

If you are interested in sustainable fashion, travel, shopping, food, and an eco-conscious lifestyle, use the below insanely helpful apps for sustainability to preserve the Earth for future generations.


Panaprium is proud to be 100% independent, free of any influence, and not sponsored. We carefully handpick products from brands we trust. Thank you so much for buying something through our link, as we may earn a commission that supports us.


Category: Sustainable shopping
For: iOS
From: Denver, Colorado, United-States
Values: Organic, recycling, B Corp
Prices: Free

Visit DoneGood to discover ethical, sustainable, and natural products that are made by brands that do good for people and the planet. DoneGood is an American Benefit Corporation that connects conscious shoppers with ethical, eco-friendly brands.

The website, app, or web browser extension makes it easy to search for all the clothes, shoes, toys, outerwear, activewear, loungewear, underwear, and accessories you need.

DoneGood aims to make it quick, easy, and affordable to use your purchasing power for good. It supports brands that are reducing poverty, fighting climate change, and otherwise making the world better.



Category: Pre-loved fashion
For: Android, iOS
From: San Francisco, California, United States
Values: Quality, luxury, authenticity
Prices: Free

ThredUp trades high-quality items from any fashion brand. It's a resale platform and a mobile app that makes it easy for you to buy and sell clothes, including designer items. It was founded in 2009 by James Reinhart.

ThredUp is one of the easiest ways to shop for second-hand clothing. Pieces that don't sell are either returned to the seller for a fee, given away to charity, or sent to textile recycling centers.

ThredUp offers a clothing calculator to predict your earnings from sales and look up in advance what brands are trending. It's the world's largest online thrift store where you can buy and sell high-quality, pre-loved clothes.



Category: Ethical fashion
For: Android, iOS
From: Sydney, Australia
Values: Transparency, creativity, recycling
Prices: Free

Good On You is a mobile app and website that empowers consumers with brand ratings to make better shopping choices. It evaluates brands based on their commitment to doing better by the planet, people, and animals.

The company wants to create a sustainable future in fashion. It believes that fashion brands should be responsible for and transparent about their impact.

The Good On You brand rating system helps you answer important questions about your clothes and your favorite brands.

It considers some of the most crucial social and environmental issues facing the fashion industry today and gives out ratings from 1 to 5 to apparel brands' impacts.



Category: Healthy food
For: Android, iOS
From: Los Angeles, California, United-States
Values: Organic, healthy, vegan
Prices: Free

The HappyCow app lists sources of vegetarian, vegan, and healthy foods, including restaurants and bars. It empowers you to make better food choices for your health and the planet.

Reducing your consumption of meat and dairy products reduces your carbon footprint drastically. HappyCow guides you to vegan and vegetarian restaurants worldwide.

The application offers reviews, listings, and information on healthy and nutritious vegetarian recipes, healthy dining locations, natural food stores, and vegan-friendly options nearby.



Category: Trusted carpooling
For: Android, iOS
From: Paris, France
Values: Ease-of-use, sharing, mobility, affordability
Prices: Free

BlaBlaCar is an online marketplace for carpooling with a global community of over 90 million drivers and passengers in 22 countries. It's the world's leading long-distance carpooling platform.

Carpooling is a great way to reduce your carbon footprint. It limits the number of cars on the road, saves you money, and creates a community of people that travel together between cities and share the cost of the journey.

BlaBlaCar connects drivers with empty seats to people traveling the same way. The app offers a convenient and user-friendly way to search for your journey, book, and share a ride.



Category: Search engine
For: Android, iOS
From: Berlin, Germany
Values: Transparency, privacy, B Corp, give back
Prices: Free

Ecosia is a search engine that donates a portion of its profits to non-profit organizations that focus on reforestation. It aims to build great products and services that can make the world a more sustainable place.

Ecosia is a social business that empowers you to solve the problems of deforestation each time you search online. The company also builds its solar energy plant to power every search.

Ecosia believes in everyone's power to do good. It reinvests its profits into conserving the environment by planting trees. Ecosia is committed to transparency and data privacy.



Category: Food waste
For: Android, iOS
From: Copenhagen. Denmark
Values: Organic, sharing, affordability, B Corp
Prices: Free

Too Good to Go dreams of a planet with no food waste and is the world's leading app for fighting food waste. It connects millions of food waste warriors that create a world where food produced is food consumed.

Too Good to Go saves millions of meals by offering great food at a fair price. It empowers you to find food from stores, supermarkets, restaurants, and cafes, place your order, and collect at the specified time.

Too Good to Go helps you protect the stores you love and the planet by sharing meals with your friends and family. It reduces the daily food waste of restaurants, bakeries, supermarkets, and more.



Category: Clean beauty
For: Android, iOS
From: Toronto, Ontario, Canada
Values: Organic, safe, BIPOC
Prices: Free

Think Dirty helps you find clean and safe cosmetics and beauty products. It educates you on potential toxins in your household and personal care products.

Think Dirty is an easy way to learn about potentially toxic ingredients in skincare, makeup, haircare, and beauty products. The app makes it quick and easy for you to choose safe personal care products.

Think Dirty aims to connect consumers to a clean lifestyle. It offers an unbiased product comparison app for conscious shoppers around the world.



Category: Running, cycling
For: Android, iOS
From: San Francisco, California, United States
Values: Sharing, inclusivity, rewarding
Prices: Free

Strava is a mobile app and site that connects millions of runners and cyclists. It tracks human exercise and incorporates social network features using GPS data.

Strava is an easy way to get motivated to bike, run, or swim every day. You can organize competitions with your friends or set yourself personal goals.

Strava allows you to track, record routes, and map your favorite bike trail or run. It gives you the push to leave exercise more and enjoy the outdoors while leaving your car at home.



Category: Running
For: Android, iOS
From: Pasching, Austria
Values: Sharing, training, performance
Prices: Free

Adidas Runtastic is a run tracker that stores all your stats and your progress in one place. It tracks your running and fitness activities to help you achieve your goals.

The Adidas Running app by Runtastic checks distance, time, speed, elevation, calories burned, and other stats against your daily, weekly, monthly, or yearly goals.

You can also use it for walking, record distances, and let your friends know about it to receive custom cheers and feel motivated to go even further.



Category: Biking, hiking
For: Android, iOS
From: Potsdam, Germany
Values: Healthy, exploration, sharing
Prices: Free

Komoot helps you live sustainably by encouraging you to explore more. It contains all the best routes in your area for your hiking, road cycling, or MTB adventures.

Komoot provides you with every detail you need to plan your trips, such as surface, difficulty, distance, and elevation profile. It makes it easy for you to navigate even on small trails or in the woods.

Komoot empowers you to browse the community's favorite routes, peaks, parks, and points of interest. You can also share your rides and hikes, receive likes and comments, and inspire like-minded explorers.



Category: Cycling maps
For: Android, iOS
From: Vienna, Austria
Values: Technology, quality, sharing
Prices: Free

Bikemap is the world's biggest bike route collection. It helps you find your perfect cycling route, create your bike trails, and discover the most stunning cycling locations.

Bikemap empowers you with more than three million kilometers of cycling routes on your phone. This application allows cyclists in more than 80 countries to actively discover, ride, and share breathtaking tracks.

Bikemap offers interactive tours and data on terrain elevation and slope. It frequently adds new routes from all around the world.



Category: Resale marketplace
For: Android, iOS
From: Bellevue, Washington, United States
Values: Technology, security, sharing
Prices: Free

OfferUp is a big mobile marketplace with an emphasis on in-person transactions. It instantly connects local buyers and sellers to trade everything from cars and trucks, electronics, furniture, and more.

OfferUp mobile-friendly app that offers user profiles with ratings. It makes it easy for you to buy, sell, and shop deals on thousands of unique items nearby.

OfferUp strives to make transactions as seamless as possible for both buyers and sellers. It provides you with a great way to reduce your environmental impact by extending the life of items you don't need anymore.



Category: Resale site
For: Android, iOS
From: Vilnius, Lithuania
Values: Affordability, ease-of-use
Prices: Free

Vinted is a Lithuanian online marketplace where users buy and sell pre-loved fashion, apparel, bags, shoes, accessories, and beauty products.

Vinted sells over 180 million items in more than 12 countries, mostly in Europe, the United Kingdom, and the United States.

Consumers from all other the world can now shop for affordable pre-loved clothing online when brand new sustainable garments remain expensive.

Buying second-hand clothes is an easy way to look stylish at a fraction of the cost and protect the planet at the same time. You can shop at Vinted for original looks and outfits when the availability is limited locally.

Vinted plans to continue its expansion in Europe, adding more features to its platform and improving the listing process. One of the main reasons for Vinted's success is its favorable pricing policy for sellers.



Category: Plant identification
For: Android, iOS
From: Paris, France
Values: Organic, biodiversity, conservation
Prices: Free

PlantNet or Pl@ntNet is an application that helps you identify plants with pictures. You can observe plants in nature or those that grow in your city or your garden.

Just take a photograph with your smartphone to better understand all kinds of plants living in nature: flowering plants, trees, ferns, vines, wild salads, grasses, conifers, or cacti.

All the plants you photograph are collected and analyzed by scientists around the world. They help better understand the evolution of plant biodiversity and preserve it.



Category: Sustainability tips
For: Android, iOS
From: San Francisco, California, United States
Values: Local, sharing, easy-of-use
Prices: Free

JouleBug is a sustainability app that offers you tips to make your everyday habits more sustainable at home, work, and play. It's an easy way to make fresh, easy, and impactful sustainable choices.

JouleBug also empowers you to share sustainability tips and tricks with other users. It makes going green easy, social, and fun through videos, saving statistics, and more.

JouleBug is a fantastic way to save money and live more sustainably. The application also connects you with your social networks and local communities for fitness, nutrition, eco, and volunteering actions.



Category: Carbon footprint
For: Android, iOS
From: San Francisco, California, United States
Values: Sharing, rewarding, change
Prices: Free

Oroeco is a fun and rewarding way to combat climate change by tracking how your values intersect with everyday spending, investment, and lifestyle decisions.

Oroeco calculates your daily carbon footprint based on your electricity consumption, transport, food, and leisure activities. It rewards you and all your friends for taking action against climate change.

Oroeco offers tips to reduce your carbon footprint and inspire your community to be part of a collective solution to global warming. It keeps track of what you do each day and makes helpful suggestions.



Category: Food guide
For: Android, iOS
From: NYC, New York, United States
Values: Organic, biodiversity, safe
Prices: Free

HowGood is an independent research company with the world's largest database on product sustainability. It provides a sustainability score for food products using industry-specific indicators.

The HowGood database offers over 200,000 food product ratings. It ranks sustainable companies based on transparency and sustainability attributes met by each product.

HowGood is an easy and helpful way of identifying foods that meet the highest environmental and ethical standards. It indicates ingredient origin, food processing, and producers' social and ecological impact.



Category: Paper junk mail
For: Android, iOS
From: Denver, Colorado, United States
Values: Recycling, decluttering
Prices: $4-$60

PaperKarma allows you to reduce the amount of paper junk mail coming to your house. You can stop unsolicited postal snail mail with the PaperKarma stop junk mail app.

Just use the application to take a picture of the mail you no longer wish to receive, like bulky catalogs, credit card offers, charity donation requests, and other unwanted paper mail delivered to your home address.

You can even stop receiving junk mail addressed to previous owners or tenants. If you care about the environment and want to adopt a sustainable lifestyle, get the PaperKarma app.



Category: Filtered water
For: Android, iOS
From: Halifax, Nova Scotia, Canada
Values: Zero Waste, safe, affordability
Prices: Free

The Tap app for iOS and Android helps you fight against plastic pollution by refilling a reusable water bottle. It's an eco-friendly alternative to PET plastic bottles.

The Tap application uses a network of refill stations consisting of local restaurants and coffee shops, and partly public access water points such as drinking fountains or filtered water ATMs.

Tap indicates the nearest water refill stations, the quickest walking directions, and details about the water at the location. You can filter search results based on water preference.



Category: Gardening tips
For: Android, iOS
From: Rome, Italy
Values: Organic, ease-of-use
Prices: Free

Gardenia promotes gardening as a relaxing activity that soothes your soul and enhances your sensitiveness to the needs of other living beings. The gardening app provides you with botanic information and gardening tips.

Gardenia offers simple digital tools to grow plants in your garden, apartment, or balcony, including vegetable crops. Its database contains over 2,000 species of plants.

Gardenia shares useful information about the plants you are growing, including sun exposure, watering, fertilization, soiling, and much more.



Category: Urban farming
For: Android, iOS
From: Madrid, Spain
Values: Organic
Prices: Free

iHuerting helps you build an urban garden from scratch. It's one of the best apps for urban farming.

iHuerting reminds you when to water, fertilize, and take care of your plants in your terrace, patio, and other small pieces of land.

iHuerting helps you take care of your garden in an intuitive, simple, and fun way.


Was this article helpful to you? Please tell us what you liked or didn't like in the comments below.