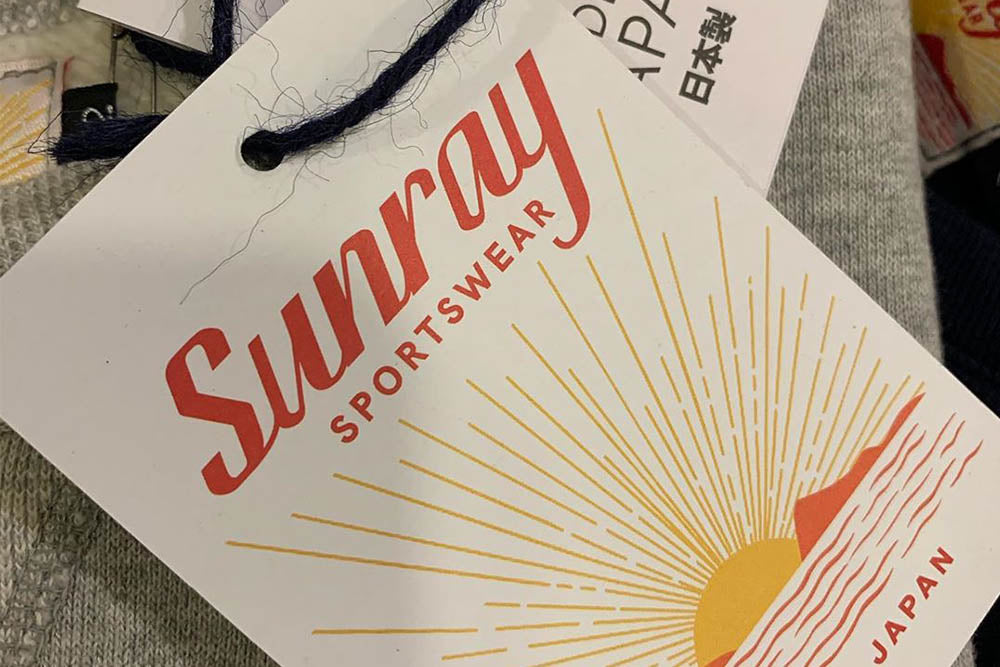 Sunray Sportswear Launches with Recycled Cotton

New fashion brand Sunray Sportswear is starting to make sustainable garments with eco-friendly materials. Its new T-shirts collection is made in Japan with recycled cotton.

Recycled cotton is a very environmentally friendly fabric, even more than organic cotton. It has amazing qualities for sustainable apparel such as being light, breathable, quick-drying, and durable.

Recycled cotton is also known as upcycled cotton. It's made from post-consumer and post-industrial cotton waste. Unfortunately, it remains very expensive due to high production costs and limited availability.


Read up my list of the top 10 most eco-friendly and sustainable fabrics to learn more about the environmental benefits of recycled textiles.
The fashion industry is one of the largest polluter globally. It's responsible for huge amounts of waste, carbon emissions, pollution, water, and energy consumption.

Only a very small portion of the natural resources used by the textile and apparel industry is renewable. It's very saddening to witness so little care for transparency and sustainability in the fashion world.

Particularly in the sportswear and gym clothing segment, many apparel brands and retailers keep using wasteful and unsustainable practices to produce their activewear and sports equipment.

It's amazing to see new upcoming brands offer high-quality clothing that is manufactured in a substantially fair, ecological, and resource-efficient manner.


"We are very proud of the quality of our Sunray garments and we are equally as proud of the quality of planet-friendly initiatives that goes into everything we produce. We use a very special Japanese recycled cotton that comes from waste. When cotton is first combed lots of small fibers are left behind. This yarn not only produces a very unique jersey, which is both sumptuous and durable, it also means less waste."

 - Sunray Sportswear


Using recycled cotton isn't the only sustainable practice Sunray Sportswear is committed to. The brand also secures its fashion items with eco-friendly and compostable potato starch packaging, uses vegetable inks, recycled materials for stickers, tags, and labels.


Learn more about other sustainable packaging solutions in my article on eco-friendly packaging ideas for clothing.


Sunray Sportswear sustainable apparel will be available in various retailers. Visit the brand Instagram for more information.


Photo courtesy of Sunray Sportswear.
Was this article helpful to you? Please tell us what you liked or didn't like in the comments below.