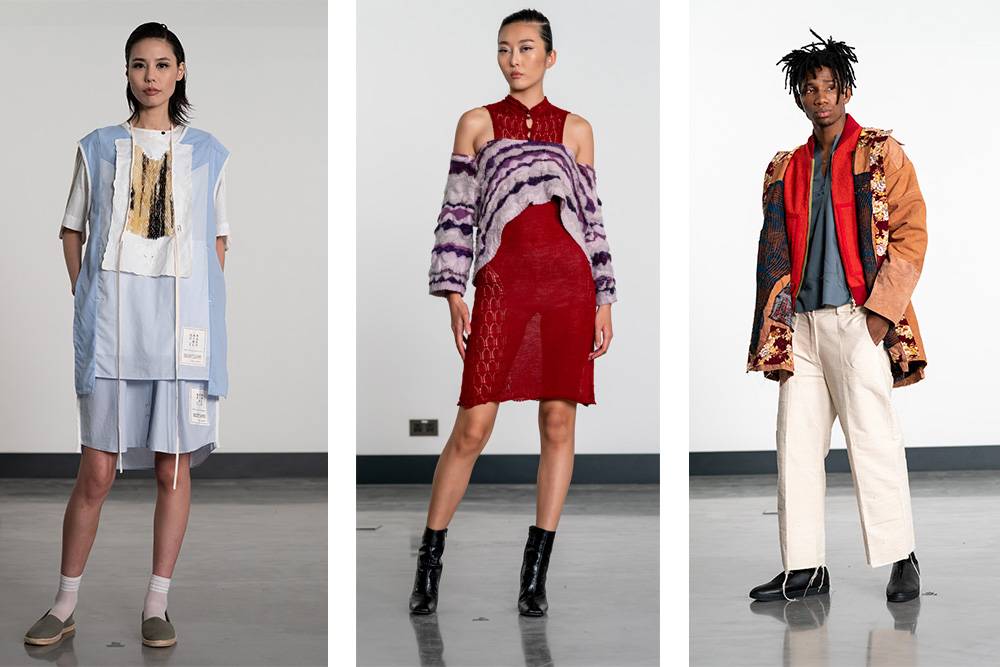 The Fantastic Winners of Redress Design Awards 2020
Environmental charity and non-governmental organization
Redress
announced the winners of its annual sustainable fashion design competition.
Redress is working to reduce waste in the fashion industry and had previously moved into a new
headquarter in Sham Shui Po
, Hong Kong, earlier this year.
Dedicated to making fashion less polluting and fighting for environmental, social, and racial justice, the charity pushes organizations to introduce
circular economy
thinking into their operations.
Redress also hosts the
Redress Design Award
every year to promote sustainability practices in the global textile and apparel industry. The world's largest sustainable fashion design competition had its 10th anniversary this year.
Watch the beautiful and groundbreaking Grand Final Fashion Show of the 2020 edition below, mixing pre-recorded fashion videos and live interviews with the finalists all around the world.
Redress held competition online this year for a big audience of over a thousand people, including industry elites, fashion leaders, key players, designers, brands, influencers, and VIPs.
"Fashion's waste crisis can't be swept under the carpet any longer. Covid-19's retail and supply chain disruptions have stranded materials in warehouses, factories, and stores globally. Now is the time to catalyze the circular economy - and this is Redress' focus. The Redress Design Award has for 10 years educated designers about circular design. The industry must not waste the opportunities that Covid-19's crisis is offering."
- Christina Dean, Founder of Redress and The R Collective
Industry experts selected ten passionate fashion designers from across the world to compete in the Redress Design Award 2020 Grand Final between hundreds of applicants from 48 countries.
The expert judges had backgrounds ranging from supply chain management to scouting emerging talents, including:
Dio Kurazawa, Founding Partner, The Bear Scouts
Chiara Latini, Founder and Product Manager, Staiy
Sara Maino, Deputy Director, Vogue Italia and Head of Vogue Talents
Jules Sha, Owner, Jules Shah Ltd., Brand Strategist, and Distribution, Greater China

Based on commerciality, sustainability, creativity, and originality, the judges awarded the highest-achieving competitors, with two additional designers receiving a Runner-up Prize and a Hong Kong Best Prize.

Ruth Weerasinghe is the Runner-Up Prize-winner of the Redress Design Award 2020, and currently working as a junior designer.

"Through my work, I am driven and inspired to make an impact, to correct our mistakes, and to find solutions through products, processes, and innovations. Sustainability is my canvas as a designer and I am always exploring, learning, and discovering new possibilities. I believe recyclable, end-to-end processes, and biodegradability are the focal areas of interest for the future".

- Ruth Weerasinghe, fashion designer
Grace Lant won the Redress Design Award 2020 Hong Kong Best Prize. She is currently working at UPW in Hong Kong, an international luxury yarn maker.

"To me, sustainable fashion is a means of maintaining creation and expression through the form of textiles and garments, without creating a negative impact on the world. The designer must think beyond the final garment design, through its life and how it will eventually give back. It requires imagination and knowledge, and I hope to pioneer in this movement".

- Grace Lant, fashion designer
Redress concluded the Redress Design Award 2020 Grand Final with menswear designer Le Ngoc Ha Thu from Vietnam and womenswear designer Juliana Garcia Bello of Argentina winning significant sustainable design collaboration prizes with global leaders, VF Corporation's Timberland and award-winning upcycled brand, The R Collective respectively.

Ngoc Ha Thu Le is the winner of the Redress Design Award 2020 menswear category. She is also currently working as a freelance designer.

"As one of the largest textile producers and exporters now looking to move into manufacturing, it is crucial that my home country of Vietnam does not make the same mistakes others have in the past for the sake of both our citizens and the environment and to prove that a sustainable apparel industry is entirely possible. I hope to actively take part in this reformation of the local fashion industry".

- Ngoc Ha Thu Le, freelance designer
Juliana Garcia Bello is the winner of the Redress Design Award 2020 womenswear category. She founded her brand called Garciabello in The Netherlands and won the Fashion Makes Sense Award 2019.

"I have serious concerns with the fashion industry and the quantities of products that are being generated collection after collection. I want to show the public that it is possible to create ethical, circular designs with an emphasis on simplicity".

- Juliana Garcia Bello, Garciabello founder


To mark the ongoing outstanding sustainable achievements of alumni, Redress also awarded seven passionate fashion designers with the Redress Design Award 2020 All-Stars.

They will benefit from exclusive career-boosting opportunities provided in partnership with sustainable marketplace Staiy and Galeries Lafayette Shanghai.

The five highest-achieving competition alumni received the All-Star title, and two additional designers received a Rising Star award for showing great potential in the early stages of their career.

The Redress Design Award All-Stars are:
Pat Guzik, (Brand: Pat Guzik) Poland, Redress Design Award 2015/16 Winner
Annaiss Yucra, (Brand: Annaiss Yucra) Peru, Redress Design Award 2020 Semi-finalist
Kévin Germanier (Brand: Germanier) France, Redress Design Award 2014/15 Winner
Angus Tsui, (Brand: Angus Tsui) Hong Kong, Redress Design Award 2012 People's Award Winner
Jesse Lee, (in collaboration with The R Collective) Hong Kong, Redress Design Award 2018 Second Prize & Hong Kong Best Winner
The Redress Design Award Rising Stars are:
Weiyu Hung, (Brand: Weiyu Hung) Taiwan, Redress Design Award 2018 Finalist
Anna Schuster, Germany (Brand: Anna Schuster Design), Redress Design Award 2019 Finalist
Was this article helpful to you? Please tell us what you liked or didn't like in the comments below.