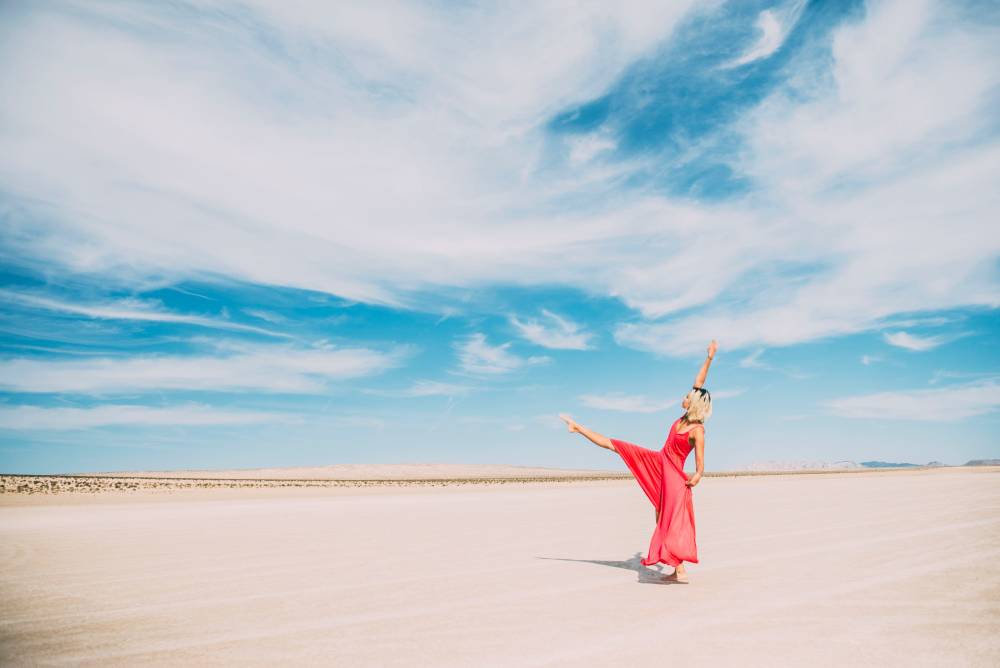 3 Best Manufacturers Of Recycled Ocean Plastic Fabrics
The best fabric manufacturers use recycled materials like recovered marine litter to offer innovative, sustainable solutions for the clothing, footwear, accessory, and furniture industries.

Global plastic production keeps increasing and has a catastrophic impact on people, animals, and the planet. Every year, more than 12 million tons of plastic are dumped into our oceans.

Thankfully, many sustainable clothing brands support plastic waste collection and ocean cleaning to protect the environment, communities, and wildlife.

They create affordable and eco-friendly garments with fabrics sourced from the best manufacturers worldwide that are made from recycled ocean plastic.

Plastic pollution is rapidly becoming a global issue. Even washing synthetic clothing at home releases microfibers into waterways that end up in our oceans, poisoning food chains, threatening marine life, and endangering human health.

Some of the plastic types found in marine litter include polyester commonly used in plastic bottles called PET (Polyethylene Terephthalate), polyamide, also known as nylon, polypropylene, and polyethylene.

Manufacturers of ocean plastic fabrics for clothing collaborate with ocean clean-ups to collect marine litter and transforms it into upcycled marine plastic.

Most plastics can be recycled, recreated, remolded, and become brand new again to create new products without having to use new resources.

Conscious consumers now look for sustainable synthetic fabrics as a more ethical and responsible choice for clothing, especially in activewear and sports apparel.

Recycling ocean waste is a step in the right direction. But it's not nearly enough to limit the global plastic waste crisis and microfiber pollution of our land and ocean.

More than 300 million tons of plastics are produced every year, as reported by the International Union for Conservation of Nature (IUCN). And only less than 10% of all plastic is recycled.

The equivalent of one garbage truck of plastic is leaking into our oceans every minute of every day of the year, according to the report The New Plastic Economy by World Economic Forum, the Ellen MacArthur Foundation, and McKinsey and Company.

It's now more than ever crucial to reduce the volume of plastic entering the world's oceans every year. Here are the best manufacturers of recycled ocean plastic fabrics that transform polluting industries into more regenerative and circular ones.
Panaprium is proud to be 100% independent, free of any influence, and not sponsored. We carefully handpick products from brands we trust. Thank you so much for buying something through our link, as we may earn a commission that supports us.


Econyl is a regenerated nylon fabric first produced by Italian textile manufacturer Aquafil in 2011. It's an innovative and environmentally friendly material made of recycled nylon 6 fiber.

Aquafil manufactures Econyl exclusively from regenerated raw materials such as fabric scraps, carpet flooring, fishing nets, industrial plastic, ocean, and landfill waste.

Aquafil has over 30 years of experience in nylon recycling which led to the development of the Econyl closed-loop process in 2011. It's a high-quality and durable fabric with a strong focus on sustainability.

Made of textile waste, used garments, and reclaimed marine debris, Econyl is a technologically advanced fabric made with a special closed-loop production process.

Econyl regenerated nylon fiber is high-quality, as strong, durable, and flexible as the raw material from oil. It's used in the textile and apparel industry by many fashion brands and designers.

The regenerated nylon fibers are woven into fabrics to create fleece, circular knits, coats, sweaters, sportswear, swimwear, hosiery, shoes, loungewear, underwear, and accessories.

More than 2,800 people worldwide work for Aquafil. Its recycling plants are located in Slovenia, Italy, and in the United States, particularly in Phoenix and Woodland.

Econyl production occurs through a closed-loop process, a locally-based mechanical regeneration system that doesn't require chemicals. It reduces water, energy usage, and carbon emissions compared to conventional nylon production from oil.

For every 10,000 tons of Econyl recycled nylon produced, 70,000 barrels of crude oil and 65,100 tons of carbon dioxide equivalent emissions are saved compared to a regular nylon yarn made from virgin polymer.



Repreve is a recycled polyester fabric produced by Unifi, an American fiber manufacturer founded by George Allen Mebane IV in 1971. It's made of sustainable fiber and resin from ocean-bound plastic bottles.

More than 20 billion plastic bottles have been used since 2008 to produce Repreve polyester. Unifi invested in 2016 USD 28 million to process plastic bottles in-house rather than using a third-party facility.

Unifi turns plastic drinking bottles and their white lids into recycled polyester that then goes into outdoor, active apparel, and beyond. Repreve polyester fabric is widely used in the textile and apparel industry.

Repreve eco-friendly fibers are generally used with digital printing sublimation techniques to craft stylish swimwear and activewear, but also pants, shirts, shorts, jeans, blouses, dresses, jackets, and more.

Unifi produces 300 million pounds of polyester and nylon fabric annually. The recycled ocean plastic manufacturer plan to reach 30 billion bottles used for recycled fiber production by 2022.

Using recycled fibers like Repreve for clothing reduces fashion's impact. For each kilogram of Repreve material produced, up to 62% less energy and 99% less water are used compared to virgin polyester.

Repreve polyester also creates up to 35% less waste and reduces carbon dioxide emissions by up to 20%.




Seaqual is a regenerated fabric yarn made from recycled ocean plastic waste. Seaqual Initiative collaborates with ocean clean-ups to collect marine litter and transforms it into upcycled marine plastic in Europe.

Ocean plastic waste is collected from beaches, coasts, ocean floors, rivers, and estuaries by local communities, NGOs, fishermen, research institutes, and regional and national authorities.

Seaqual is a very innovative and versatile material used in many different applications today, including recycled clothing fabrics in the textile and apparel industry.

It makes clothing, hosiery, pants, tights, leggings, stockings, coats, sweaters, underwear, sportswear, swimwear, fleece, circular knits, shoes, and accessories.

Seaqual is a synthetic type of fabric yarn made from recycled ocean plastic waste that helps collect, transform, and reuse marine litter for new products in many industries.

It contains 100% post-consumer recycled polyester and offers many advantages compared to virgin polyester manufactured from oil. The most significant benefit is Seaqual's lower environmental impact.

Seaqual Initiative aims to fight plastic pollution by creating an innovative material from marine litter. It brings together individuals, organizations, and companies to help clean our oceans and raise awareness of the issue of marine plastic.

To date, Seaqual Initiative already cleaned an estimated 600 tons of waste from our oceans and transformed 200 tons of marine litter into upcycled marine plastic.

Seaqual recycled polyester removes the need for crude oil, refinery, and chemical extraction. Its fabrication only requires ocean plastic waste that is collected, washed, sorted, chopped, melted, and reformed into new polyester chips, ready to be extruded into long filaments.

Even if recycling is a costly process, recycled ocean plastic remains a leading example of how the global textile and apparel industry works to find solutions to its catastrophic social and environmental impacts.
Was this article helpful to you? Please tell us what you liked or didn't like in the comments below.