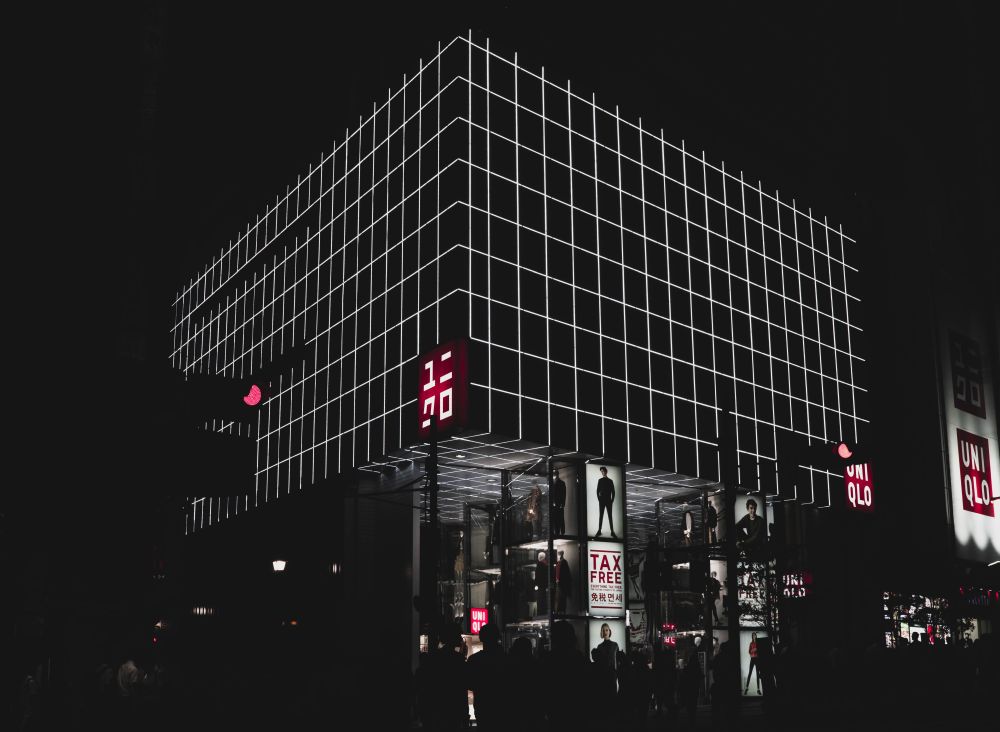 4 Proven Reasons Why Uniqlo Is A Fast Fashion Brand
Is Uniqlo considered a fast fashion brand? Uniqlo is one of the largest clothing retailers worldwide but dismisses the term fast fashion. They claim that they do not make disposable clothing.

How to separate claims from the facts? Is Uniqlo ethical and sustainable? Or is the brand highly damaging to the environment and local communities like other retail giants such as Zara, GAP, and H&M?

Uniqlo is a fast-fashion brand because:
it produces cheap disposable clothing at scale,
it uses unsustainable materials and production processes,
it uses cheap labor and violates local labor laws,
it doesn't respect animal rights.

To help you make more mindful purchasing decisions as a well-informed consumer, here are the top proven reasons why Uniqlo is a fast-fashion brand.
Panaprium is proud to be 100% independent, free of any influence, and not sponsored. We carefully handpick products from brands we trust. Thank you so much for buying something through our link, as we may earn a commission that supports us.

Uniqlo doesn't want to be called fast-fashion.
Uniqlo was founded in Japan in 1949 as a textiles manufacturer. It's a casual wear designer, manufacturer, and retailer owned by Fast Retailing since 2005, the second-largest global clothing retailer. Fast Retailing owns 3,627 stores across the world as of February 2021.

The group announced consolidated revenues of 2.29 Trillion Yen in 2019, up 7.5 percent, and an operating profit of 258 billion yen, up 9.1 percent in the prior year.

Uniqlo claims to focus on quality and comfort with their clothing to make everyone's lives better.

"LifeWear is clothing designed to make everyone's life better. It is simple, high-quality, everyday clothing with a practical sense of beauty- ingenious in detail, thought through with life's needs in mind, and always evolving."

- Uniqlo LifeWear Website, 2020

Uniqlo wants you to build a simplified modern wardrobe that satisfies your everyday needs. And the brand doesn't want to be called fast fashion.

"The center of LifeWear is [the concept of] 'made for all.' It's the elements of style and clothes that suit your values. [...] Uniqlo is often mistaken as fast fashion, but we will never, ever offer disposable clothing."

- Tadashi Yanai, Uniqlo founder

The green movement is booming. And more consumers want to buy from companies that minimize their social and environmental impact.

Like many other fashion brands trying to appeal to conscious consumers, Uniqlo offers more and more sustainable products. It claims to be committed to making sustainability a priority.

"One type of sustainability is technical - it's about things like recycled fibers and reducing water usage. The second is how much we can provide a product that will last."

- Yuki Katsuta, Uniqlo Global R&D Head

"Our commitment to making great clothing begins with sourcing ethically produced materials, minimizing environmental impacts, putting workers first, and developing new materials and technologies with better futures in mind."

- Uniqlo Sustainability Website, 2020

Uniqlo offers timeless basics and doesn't follow the latest trends. It's one consequent step toward sustainability. A more simplistic look is easy to style. Basics don't need much time to combine to create fabulous outfits. Plus, you can wear them for a long time without going out of style.

Uniqlo profits from the market and industry changes such as cultural shifts, new technologies, and innovation.

It develops simple clothes for people that want to incorporate more basics into their wardrobe. Along with other sustainability initiatives, Uniqlo attempts to eliminate all waste and plastic in its supply chain.

Uniqlo is beginning to represent values such as affordability, quality, style, and status. Uniqlo is becoming very successful as a ferocious competitor in the global fast fashion retail market.

Uniqlo's parent company Fast Retailing wants to become the largest clothing retailer in the world. It currently has a sales target of USD 19.97 billion and is planning to expand in the United States, China, and online.
Uniqlo makes cheap disposable clothes.
Uniqlo, just like Forever 21, Fashion Nova, H&M, and Zara, relies on the fast fashion business model to make profits, even if it doesn't want to admit it. It produces cheap disposable clothing at scale.

Uniqlo prices aren't the lowest compared to other fast-fashion retailers. But they are low enough that many consumers still consider Uniqlo's clothes disposable.

Whoever sells a high volume of clothes for low prices is inherently part of the fast fashion industry. Constantly changing styles of more or less disposable clothing is very harmful to the environment.


Uniqlo uses polluting fabrics and processes.
Uniqlo isn't a sustainable fashion brand because it uses unsustainable materials and production methods. It offers an alarmingly high amount of cheap synthetic materials contributing to plastic and microfibers pollution.

Uniqlo's newest collections use highly polluting fibers such as rayon, polyester, nylon, and elastane. These synthetic fabrics aren't recycled or produced from renewable resources.

Uniqlo doesn't present any certification for their textiles. It uses natural fibers such as cotton, but they aren't certified organic. Cotton is grown with large quantities of water, toxic chemicals in pesticides, and fertilizers.

Organic cotton is the best type of cotton for the environment and your skin. Check out my article on the pros and cons of buying organic cotton.

It's worth noting that Uniqlo is actively trying to make efforts in this area. Uniqlo has recently partnered with the Better Cotton Initiative to improve cotton farming globally.


Uniqlo uses cheap labor and violates local labor laws.
We can appreciate that Uniqlo wants to promote workers' well-being in their partner factories. But they show no progress toward paying each employee a living wage.

Manufacturing in overseas countries is known to be cheap because workers are underpaid. Uniqlo doesn't disclose where it produces its clothes. It doesn't demonstrate enough transparency in its supply chain to earn our trust.

Uniqlo is a fast-fashion brand that used child labor in the past. It now uses forced labor to manufacture its products in Asian developing countries, violating local labor laws.

"Uniqlo is one of the main reasons the factory faced financial difficulties and why the working conditions worsened. Uniqlo failed to take the responsibility that was promised in their code of conduct."

- Tono Haruhi, Yokohama Action Research Director

Factory workers that make Uniqlo clothing work excessively long hours with low wages, seven days a week.

The company uses cheap labor from Bangladesh, Indonesia, and China, where workers are barely paid enough for their daily expenses.

"Uniqlo didn't fulfill its responsibility in protecting workers from union-busting, illegal dismissals, and overtime work without pay. It had not taken necessary and simple steps to conduct due diligence before it stopped placing orders."

- Johnson Yeung Ching-yin, Clean Clothes Campaign (CCC) East Asia

The Students and Scholars Against Corporate Misbehavior (SACOM) published a second investigative report on the poor labor conditions in China. They report overly long working hours, unsafe workplaces, low wages, and external audits cheating.

The United Nations have guiding principles for companies to prevent, address, and remedy human rights abuses committed in their supply chains. Uniqlo should follow them.

"The responsibility to respect human rights requires that business enterprises [...] seek to prevent or mitigate adverse human rights impacts that are directly linked to their operations, products, or services by their business relationships, even if they have not contributed to those impacts."

- UN Guiding Principles on Business and Human Rights, 2011

Uniqlo doesn't respect animal rights.
Uniqlo doesn't use any fur to make its clothes. But it uses wool, goose down, and down feathers. Don't support companies that use animal products or by-products for their new collections. No animal should have to suffer to make stylish and affordable clothing.

The fashion industry kills billions of animals each year around the world. Contrary to popular belief, wool and down are a cruel, unethical, and unsustainable animal-derived material.

There is a lot of animal cruelty going on in the textile and apparel industry. It's very shocking, especially when there are already so many alternatives available.

To learn more about wool and why its manufacturing is cruel to animals, read my article advising you to stop wearing wool.


What you should know about fast fashion
Fast fashion has become very popular in the last 20 years. It enabled retailers to grow very fast and become large corporations. The most popular fast-fashion retailers in the world are Uniqlo (21%), H&M (18%), and Zara (18%).

Fast fashion brands can push new collections to high-street stores in a short time. They provide new trendy clothes inspired by runway shows to consumers weekly at an affordable price.

Retailers design and produce fast fashion garments that are cheap and disposable. They want you to consume more and replace old items with new trends rapidly.

Fast fashion contributes to the throwaway culture. Clothing has become a commodity. New clothes are now so cheap that they become single-use.

Fast fashion, the overproduction, and overconsumption it promotes have a disastrous social and environmental impact. It's unethical and not sustainable at all.

The fast fashion industry extracts large amounts of natural resources and sends clothes to landfills every day. More than USD 500 billion is lost each year due to a lack of reuse and recycling, as reported by the Ellen MacArthur Foundation (2017).

Clothing demand is still rapidly growing, especially in emerging markets. Clothing sales will reach 160 million tons worldwide in 2050, which is three times more than what it is today.

"My grandmother has only one shirt in her wardrobe. My mother has three. My daughter's generation, 50. And 48% of them, she never wears."

- Jack Ma, Alibaba founder

Fast fashion is responsible for massive waste, pollution, and greenhouse gas emissions. Toxic chemicals in dyes, fertilizers, and pesticides pollute the air, land, and oceans, damaging the health of farmers and workers in garment factories.

Shopping for the latest trends for just a few dollars is fun but has an enormous cost. During the last 15 years, apparel production has doubled globally to meet consumers' demands.

In developing countries, factory workers make garments for the fast fashion industry under unethical working conditions, with low wages, no healthcare, and no food service. Manufacturers force them to work long hours and endure physical abuse and sexual assault.

The human abuse and negative impact on the environment have to stop.

If you think it's still okay to buy fast fashion, read up my article on why you should quit fast fashion.

To meet clothing demand more sustainably, fashion brands and retailers have to invent, design, and test new ways to produce and sell clothes.

"It is obvious that the current fashion system is failing both the environment and us."

- Ida Auken, Denmark Member of Parliament



How to tell if a brand is a fast fashion one
There is so much greenwash going on in the fast fashion industry. It's now increasingly hard to check if claims from fast fashion brands like Uniqlo are trustworthy or not.

To check if a brand is a fast fashion one, look at their products, website, supply chain, facilities, processes, values, and management strategies.

For someone new to conscious fashion, it's overwhelming. And very few fast fashion brands are transparent with this kind of information.

Many fast fashion brands even hide their unsafe factories, hazardous chemicals, human and animals right violations.

Learn more about fast fashion so you can protect yourself and others. Then buy quality and durable clothing from ethical fashion brands.

You have the right to know #WhoMadeMyClothes. Before buying from a fashion brand, look for:
sustainable materials,
high transparency,
collections with lower frequency,
support for social causes,
fair product pricing.

Fast fashion brands don't:
minimize the environmental impact of their activities,
respect all fundamental human and animal rights,
provide enough information to make informed purchase decisions.

To identify a fast-fashion brand, you want to:
check the materials they use,
read the labels to look for certifications,
find out if they produce locally,
lookup how often they come up with new collections,
check their Corporate Social Responsibility (CSR) policies,
look for standards used in their facilities,
ask directly for more information.

You shouldn't trust every claim a fast fashion brand makes. Instead, watch what they do! Companies will often set sustainability targets but never show any progress.

It's a great idea to use recycled materials. But do they also support charitable causes? Do they use renewable energy, recycling in their headquarters, sustainable transport for shipping, and recycled materials for packaging?
Was this article helpful to you? Please tell us what you liked or didn't like in the comments below.