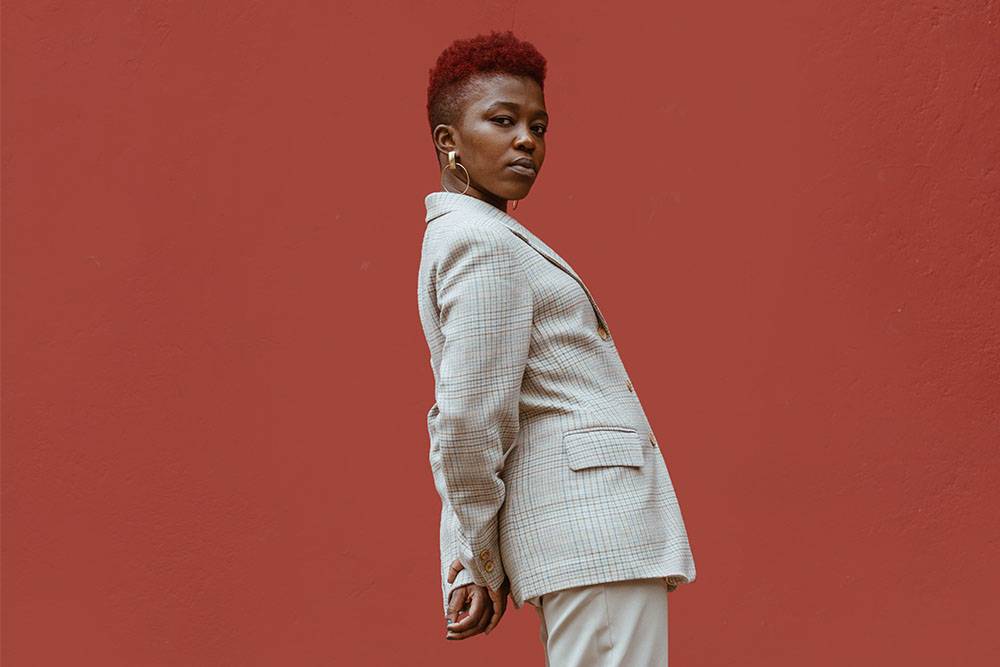 12 Proven Reasons You Should Dress Well For Work
There are so many good reasons why you need to dress well at the office. If you make an effort to wear the best work outfits, you will impress with style and professionalism.

You can easily look and feel your best to perform and maintain your confidence in a work environment with the right fashion attires. Make a good impression and look great at the office with beautiful, chic, and elegant clothes.

To help you craft stylish and appropriate work outfits and make the best out of your day at the office, here are some proven reasons why it's important to dress well for work.
Panaprium is proud to be 100% independent, free of any influence, and not sponsored. We carefully handpick products from brands we trust. Thank you so much for buying something through our link, as we may earn a commission that supports us.


Landing your dream job


Dressing well for success at the office is crucial if you want to land your dream job in the first place. Put on a fitting business attire to show that you care truly care for your first job interview.

You can already get the job you've always wanted in the first few seconds if you demonstrate your motivation and professionalism.

I remember when I landed my first job abroad. I did nothing exceptional but simply showing up well-dressed. My superior told me afterward I already had the job as soon as I walked in since he saw that I was ready to do the work.

For job interviews, you want to look smart and professional. It's important to dress well to create an excellent first impression.

The ideal interview attire is conservative and flattering with minimal and elegant style: a dark-colored suit or skirt, white collared shirt, and heels that match the job and office you're applying to.




Making a good first impression


In a work environment, you want to make a good impression and avoid common mistakes lots of people make with their outfits. Looking great at the office isn't complicated once you know how to dress to look professional.

Dress well for work and impress with your style and professionalism. If you show a great sense of style and self-care, you can easily fit in right away and feel welcomed as you would be at home.

Try on a classic look for work that lasts several seasons up to many years. It emphasizes simple cuts, shapes, and silhouettes to create elegant, classic, modern, and timeless outfits for the office.




Following office dress codes


Try to figure out the dress code you should follow at work before crafting your next outfit. Experiment to find out what you like and what is appropriate for your office environment.

If you don't know what's the best dress code for the job, simply ask around. Try out different clothing combinations until you find the perfect match for your preferences and office requirements.

Knowing the right dress code for the job helps you decide what kind of clothes suit you best at the office. You'll easily look stylish and professional if you wear pieces that you like the most and suit your office.

Use this list of different types of dress codes for work to help you pick the right one for you and strike the perfect balance between style and professionalism.




Boosting your confidence at work


If you dress well for the job, you can easily look and feel your best to perform and maintain your confidence. Most people wear neutral colors that make clothing pieces very versatile and timeless and work with any outfit.

But don't hesitate to add a few bright and colorful items to add a twist to your work outfits. Bold colors improve your look by giving a particular nuance to your outfits. They can instantly make you stand out, more attractive, and confident.

Choose the perfect combination of colors for your work outfits. Dressing well at the office is the perfect opportunity to boost your self-confidence.

To look and feel your best, try to stay positive and adopt a positive mindset when it comes to your outfits. Start building your confidence up and grow into the best person you can be.


Feeling the most comfortable


It's difficult to craft the perfect business outfits to look professional and still feel comfortable. Effective and functional workwear for the office is challenging to find as many comfy and cozy pieces are too casual.

Consider summer dresses or skirts that make you feel comfortable while looking sophisticated throughout the day.

If you want to dress stylishly at the office, put on clothes that fit right. Otherwise, your risk losing style and elegance. You also might damage the garments and feel uncomfortable.

Don't wear clothes that are too small or too big if your want to look and feel your best. Avoid any tops that are too large, wide dresses, and baggy pants that hide your shape and make your body appear larger than it is.

Avoid clothes that are too tight as well, especially around your midsection, as they are annoying and unaesthetic.

Wear clothing with the perfect fit that skims your figure, emphasizes your waist, makes you look fabulous, and feel comfortable at the office.


Increasing your performance


If you dress well for work, you can easily feel your best to perform and show your true potential. You want to look and feel comfortable at the office at all times.

Otherwise, you might not be able to do your job properly or perform at your best. Put on a casual outfit that fits everyday use if you feel the need to.

Prioritize comfort and leisure and make it simple to look stylish at work. A casual office attire will ensure you always feel comfortable and perform on the job.

Wearing a casual outfit doesn't mean that you can't look stylish or professional. Craft chic work outfits that are elegant and easy-going, featuring classic and feminine clothing pieces.


Looking like a professional


The best office attires perfectly blend style and professionalism to look fashionable and laid-back in a work environment with timeless and sophisticated pieces.

Put on traditional clothing pieces that you'd normally wear to an office. Wear modest colors and styles to look appropriate and professional at work.

Your normal business attire is a somewhat conservative and traditional outfit that presents a professional appearance with collared shirts, suits, jackets, dress pants, or skirts in neutral colors like black, brown, or navy.

Get stylish dress shoes that match your skin tone and the work outfits you plan to wear. Great footwear is crucial to look and feel like a pro.

Make sure your shoes complement your colors and complete the rest of your outfit. A high-quality pair of dress shoes is essential to look stylish and professional.

Meeting with clients or executives


In an office environment, you want to stand out with style and professionalism, especially when you are meeting with clients or executives.

If you are a manager at your workplace or regularly meet with clients or executives, wear dark-colored suits, skirt suits, dress shirts, dress shoes, ties, and pocket squares.

Dressier attires like suits are suitable for business events with a high level of protocol and professional dress. Generally reserved for people that hold a high-level position, suits are also appropriate for formal occasions.

Check out our selection of the best sustainable suits for women and men.

Dressing up for business events


Try to look elegant and sophisticated with elaborate dresses and high heels whenever you go to formal business events, dinners, and other evening gatherings.

A business formal attire is appropriate for events such as awards ceremonies, benefit dinners, and cocktail receptions, organized for purposes of social or business networking.

Try on more refined, mature, and high-end pieces such as evening dresses, tuxedos, blazers, luxury gowns, elegant jumpsuits, and quality shoes for events with a level of protocol from informal to formal.




Getting a deserved promotion


Dress well and wear elegant pieces for work to display unusual effectiveness and simplicity. Elegant work outfits are high-quality, chic, classy, sophisticated, timeless, smart, and help you get a well-deserved promotion.

If you dress well at the office to complement your features perfectly, blending professionalism with style, you will look highly effective and grab attention.

Wear a standard dress code for business environments, with suits, jackets, dress pants, and dress shoes to show that you care and are ready for the next level of responsibility.

Taking care of your attitude, image, reputation, and appearance is essential to advance to a higher-level position in any work environment.


Showing off your personality


Fashion is the ultimate form of self-expression. Don't hesitate to let your personality shine through your work outfits. But don't wear ultra-casual clothes that aren't appropriate for the office either.

Simply focus on what feels right for you without overdoing it, whether you like contemporary styles, easygoing, classic pieces, or want to break away from the norm and set new rules.




Boosting your creativity


Be a little creative with your office outfits and push yourself out of your comfort zone. There are so many different dressing styles to try out there that are also appropriate in a work environment.

Use your creativity and express yourself and find a style that is all about you, showing your personality and showcasing your best features through originality, confidence, and uniqueness.
Was this article helpful to you? Please tell us what you liked or didn't like in the comments below.