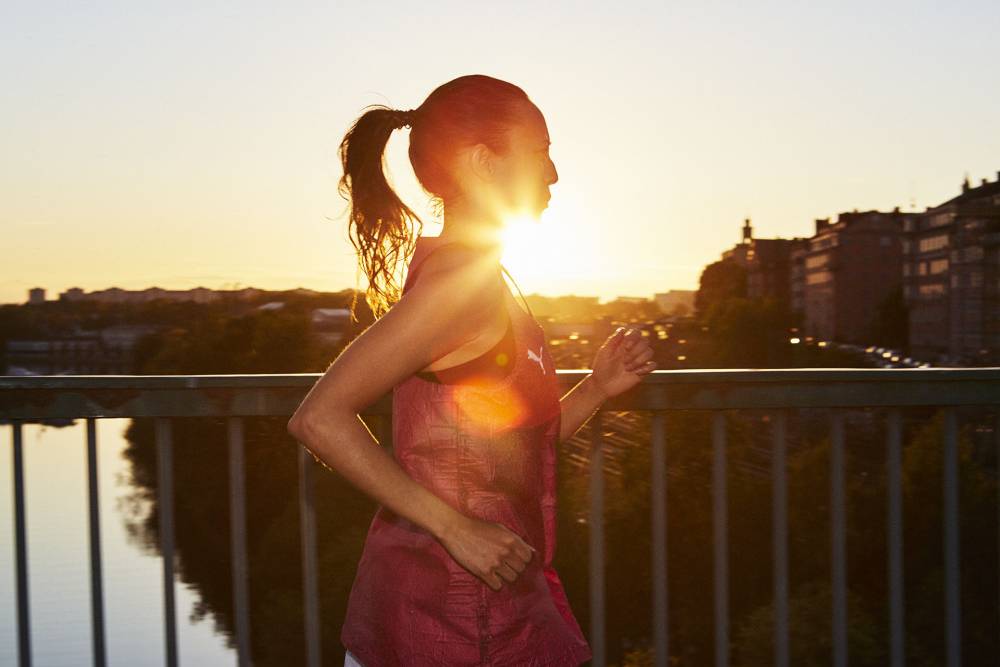 Puma New Biodegradable Collection Design to Fade
The German athletic apparel and footwear brand PUMA is launching a new activewear collection called "Design to Fade" that is high-performance and biodegradable.

The collection is conducted in collaboration with Dutch bio-design project Living Colour and Swedish design studio Streamateria.

PUMA is the third-largest sportswear manufacturer in the world after Nike and Adidas. The brand puts a value on its environmental impact and is known for boosting positive environmental practices in its supply chain.


Living Colour is a bio-design research project based in Rotterdam lead by Laura Luchtman and Ilfa Siebenhaar. It explores the possibilities of natural textile dyeing with bacteria that produce pigment. The bacteria are fed with a nutrient that makes them produce pigment, which can then be used to dye almost any kind of fiber.

Streamateria creates clothes that deteriorate after usage through a circular production chain with zero tolerance to waste. They are compostable with a short lifespan. Its materials are constructed out of a printed mesh-structure, which is then coated with a bioplastic to create textiles for garments.

"It is actually pretty simple. You wear your garments whenever you want to wear them and once you're done with them you just put them in the food compost to become energy, not waste."

 - Erik Lindvall, Streamateria co-founder
PUMA "Design to Fade" collection is its third bio-design project since 2016. None of these projects have yet reached a commercial stage. But they are important innovations towards making the fashion world more sustainable.


The fashion industry is one of the largest polluters globally. It has a catastrophic contribution to climate change. It produces more than 8% of all global carbon emissions each year.

The textile and apparel industry also creates massive amounts of waste that pile up in landfills at an alarming rate. 16.9 million tons of used textile wastes are generated every year in the United States.
Read up my article on what sustainable fashion is to learn more about it and why it matters today.
"Our times require us to rethink not only what to create but also how we create. With Design to Fade, we are working on a future, which focuses on sustainable production methods and recyclable materials."

 - Romain Girard, PUMA Senior Head of Innovation

Bioplastics are also known as biobased plastics, biopolymers, and bio-synthetics. They are biobased manufactured fibers made from biological sources such as wood, sugarcane, seaweed, starch, plant oils, or agricultural wastes.
Check out my list of sustainable synthetic fabrics to learn more about bioplastics and many other types of green man-made textiles.
The growing interest in bioplastics among large players in the fashion industry is undeniable. But a lot of technology innovation, infrastructure development, and investments will be required before bioplastics can replace petroleum-based materials.

Discover PUMA latest biodegradable collection "Design to Fade" on designtofade.puma.com


Photos via PUMA.
Was this article helpful to you? Please tell us what you liked or didn't like in the comments below.