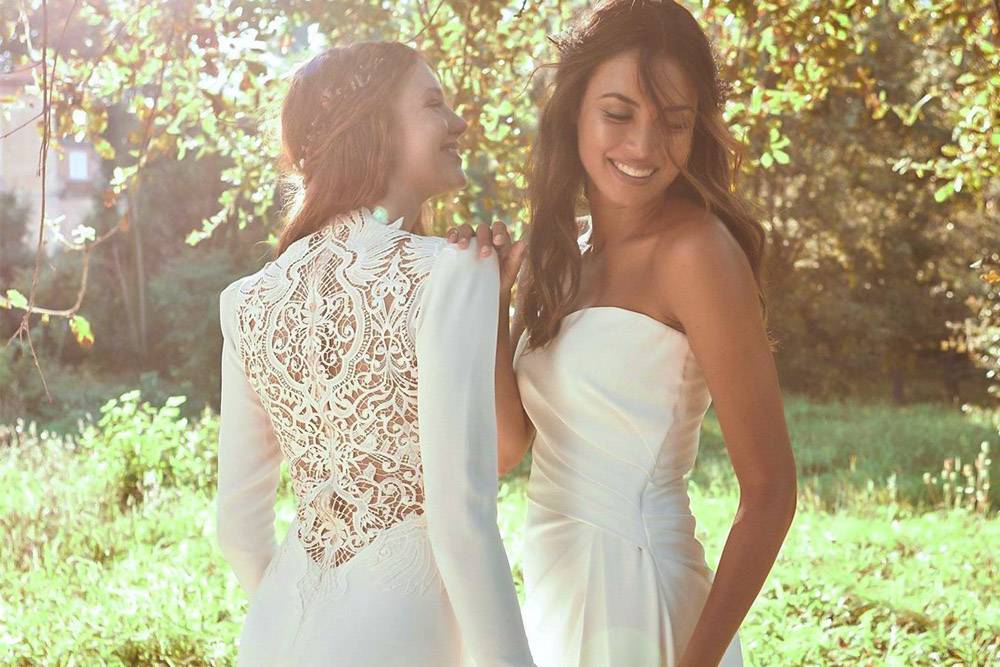 New Sustainable Wedding Collection By Pronovias

Spanish bridal brand Pronovias released a new collection of sustainable wedding dresses and bridal gowns under the motto #WeDoEco. The company is sharing its love for the planet for a and more sustainable bridal industry.

Pronovias is creating its first sustainable bridal designs for a greener, happier planet. It provides you with a wide range of beautiful, eco-friendly wedding gowns.
"When you run the largest bridal fashion company in the world, you realize you have to take responsibility. We had to challenge our suppliers to think differently. It took almost 18 months to get everything from a more sustainable supplier."

- Amandine Ohayon, Pronovias Chief Executive Officer, told Fashion United
Pronovias aims to produce your dream dress, from design to making, fitting to delivery. It also commits to finding solutions that reduce the impact on a fragile planet.

The new wedding apparel collection features luxurious eco-certified fabrics, beautiful recycled laces, and gentle processes that promote a more sustainable fashion industry.

Pronovias confirms that every single element of the dress is sustainable. It uses recycled materials such as rPET from plastic waste and eco-friendly packaging made of recycled paper, water-based inks, and soft organic cotton cover bags.

The bridal brand ensures that all fabrics, trims, laces, and buttons of its garments are sustainable. Its ingredients bare certification marks from the Global Recycled Standard (GRS), the Forest Stewardship Council (FSC), or Oeko-Tex.

All Pronovias bridal dresses are designed and made locally in Barcelona, Spain. Hangers use regenerated wood fibers, swing tags contain recycled paper, and woven labels use recycled cloth.


Pronovias also has a take-back program allowing you to donate your wedding dress to Brides Do Good, where it will be re-sold and re-loved. The organization contributes to a brighter future for underprivileged girls and women.

The best wedding dresses are comfortable, chic, affordable, and sustainable to make you feel good and do good by people, animals, and the planet before you say "I Do."

It's very encouraging to see more bridal brands design and manufacture high-quality, durable, and timeless bride attires using environmentally friendly materials, transparent processes, and socially responsible production practices.

Now more than ever before, sustainability is crucial for a better fashion future, especially for the bridal industry. Brands and retailers should care more about the environment and the people making our clothes.

Thankfully, you have the power to drive change in the industry. Support ethical fashion labels by choosing multifunctional, versatile pieces made with sustainable design techniques, fabrics, and processes.

Discover Pronovias #WeDoEco sustainable bridal collection at pronovias.com.


Was this article helpful to you? Please tell us what you liked or didn't like in the comments below.