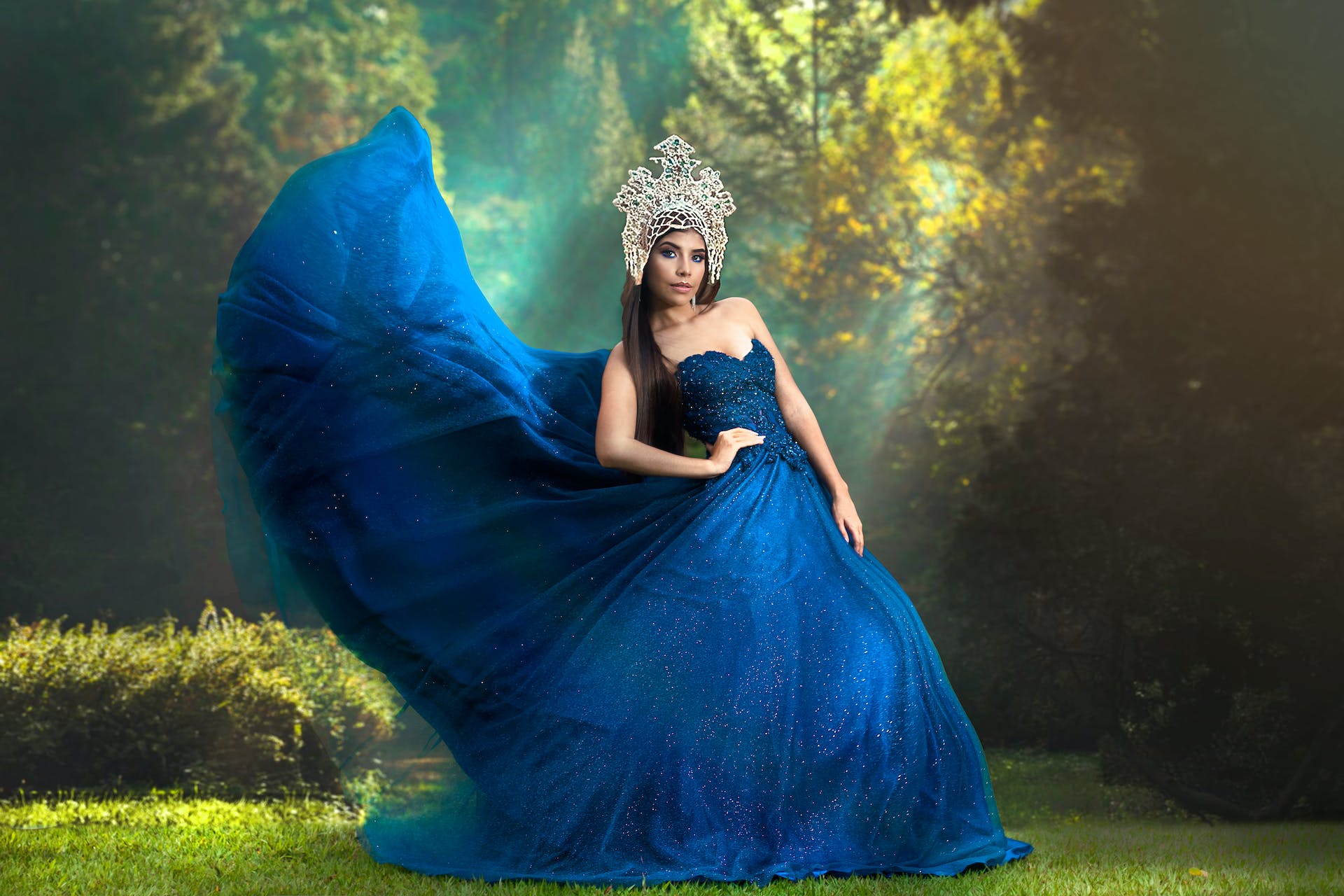 Princess Party Outfits For Women In 2023 - 15 Amazing Tips
Get ready to look and feel like a princess!

If you are invited to a princess party you need an outfit that exudes beauty and sophistication.
Whether you want to wear a princess costume, or you are interested in creating an outfit that combines the latest trends with fairy tale-inspired fashion, we've got you covered with 15 amazing tips that will help you be stylish at a princess party.

Keep reading if you want to make a statement with an amazing look.
Panaprium is proud to be 100% independent, free of any influence, and not sponsored. We carefully handpick products from brands we trust. Thank you so much for buying something through our link, as we may earn a commission that supports us.

Wear a crown
Add royal vibes to your outfit by accessorizing with a crown. This is an excellent idea if you are wearing regular clothes but still want to transform into a princess for the party.
A crown is an accessory that you will only wear on a few special occasions.
Our advice is to purchase an affordable, second-hand one.  Check out these clothing apps for affordable vintage.



Pink
Choose pink clothes if you want to create a sophisticated and feminine outfit.
Pink is associated with kindness, femininity, and romance, so you can't go wrong if you wear this color to a princess party.
Learn how to style a pink dress from this article.

Gowns
A gown is the easiest way to achieve a princess party-appropriate look. The best gowns are beautiful and stylish, and help you stand out.
Take a look at our sustainable recommendations.

Maxi dresses
If a gown sounds too complicated, wear a regular maxi dress instead!
Your attire will still be elegant and fashionable and you will be able to enjoy your dress on many other occasions.
Take a look at the 15 best affordable maxi dresses made in the USA.

Velvet
If you want to impress, it's a great idea to wear velvet or velvet-like fabrics. These soft materials look very beautiful and expensive.
Match your jewelry to the color of your velvet dress for an aesthetically pleasing outfit.
Purchase your attire from one of these sustainable brands that work under very high-quality standards.



Pastel colors
Highlight your natural beauty with pastel colors.
Pastel colors are associated with calm and peacefulness and if these are your vibes, you can't go wrong with a beautiful pastel green, blue, or pink dress. Famous movie princesses are often wearing pastel dresses too.
You can let yourself be inspired by fairy tales and cartoons and recreate an outfit that you like.
Buy your clothes from a sustainable brand.

All-black
Here is the exact opposite, if you want to impersonate a villain, we recommend an all-black outfit.
You can be a witch or a bad princess - either way, your outfit will stand out.
Choose a beautiful black dress from a sustainable brand and don't forget to accessorize with a black crown to complete your dark look.



Puff sleeves
Cute and romantic, puff sleeves are perfect for a princess party.
You can be a modern princess with a modern dress featuring this feminine detail. The bigger the sleeves, the better! This way your outfit will be more interesting.
Learn how to enhance your romantic fashion style with our tips.

Capes
Elevate your princess look and transform your outfit with a beautiful cape. Capes come in many different styles and materials, which means there is a lot to choose from.
You can go for a lightweight material and versatile design if you want to use your cape as an accessory. If you want a cap for practical purposes too, choose a thicker material that can protect you from cold.
Purchase yours from an ethical brand.




Wedding dress
Here's a crazy idea for a stunning outfit that will not go unnoticed: Wear a wedding dress to a princess party!
Most wedding dresses look like princess dresses and if you want to be a snow princess, this should be your choice!
If you already own a wedding dress the problem is solved. If you don't, we've got you covered! Here are the 10 best affordable and sustainable wedding dresses.




Corsets
Corsets are very attractive because they highlight your waist, help you have great posture, and make you look thinner.
You can wear a corset with a beautiful maxi skirt, but also over a simple dress. Your outfit will be gorgeous!

Highlight your upper body's best qualities with a beautiful and sustainable corset from one of these brands.

Costumes
A classic choice for a princess party is wearing a princess costume. If you have a favorite princess, this is the perfect opportunity to dress like her! You will instantly and effortlessly nail the right look for the party.
There is no need to spend a large amount of money on a new costume. You can buy one second-hand and still enjoy all the benefits of an amazing outfit.
You can turn to online vintage shops and second-hand stores for an original look.


Statement jewelry
No princess outfit is complete without beautiful jewelry.
Choose amazing statement pieces that will enhance your princess look.
Great news! You can now purchase stunning jewelry from sustainable brands.

Gloves
Add a sophisticated touch to your outfit: Choose a pair of elegant gloves that will beautifully complete your look.
Go for the same color as your dress and don't forget to be a conscious consumer - shop from sustainable brands only!

Sparkling shoes
Complete your princess outfit with an amazing pair of sparkling shoes or sandals.
Don't forget that your footwear is as important as your clothes. Go for something special that a princess would wear.
Here are some of our favorite ethical and vegan shoe companies.



Summing up
If you are going to a princess party you should look like a princess. Dress up, put sparkling makeup on, and don't forget to accessorize!

Choose a flattering dress in the right size for your body that will highlight your best features.
No matter if you want to recreate a fairy tale princess' look, or you want to stay true to your style, you can be a princess for a night with the right outfit.
Gowns, maxi dresses, precious materials, statement jewelry, and cute shoes will do the job.
If you like this article, share it with your friends!
Was this article helpful to you? Please tell us what you liked or didn't like in the comments below.
About the Author: Miruna Dulcea