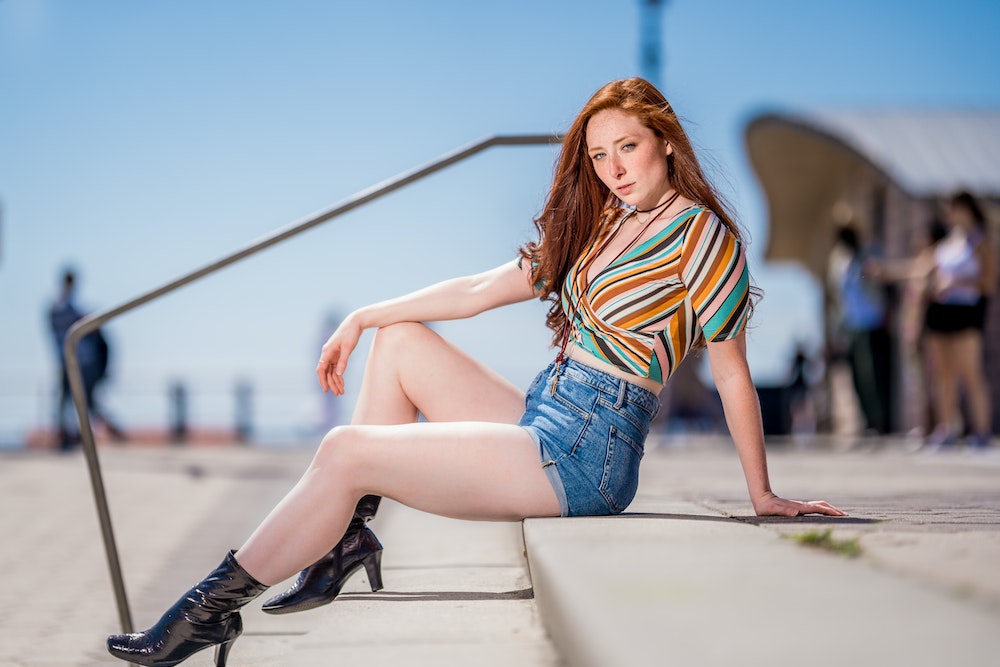 10 Ways To Look Awesome At Pacha Nightclub
Pacha Nightclub, the beacon of nightlife in Ibiza, is renowned for its electrifying atmosphere, world-class DJs, and a crowd that knows how to party in style. If you're excited to go, but a little worried about how to dress, then you have come to the right place.

When you step through those iconic doors, you're entering a realm where fashion meets music, and where looking awesome is a must. Whether you are embracing a classic look, boho-chic, Ibiza glam, or Y2K clubwear, there are so many ways to look hot and stylish.
I'm not going to lie, the season I did in Ibiza was one of the best summers of my life, so I'd encourage you to squeeze the most from this unparalleled nightclub.
To ensure you fit right in on the dancefloor and in the dimly lit corners of Pacha, here are the ten ultimate fashion tips that you need in your life.
Panaprium is proud to be 100% independent, free of any influence, and not sponsored. We carefully handpick products from brands we trust. Thank you so much for buying something through our link, as we may earn a commission that supports us.
Jeans and a Plain Tee 
If European fashion has taught us anything, it's that sometimes simplicity speaks volumes. Less really is more! For men especially, a well-fitted pair of jeans paired with a clean, high-quality tee showcases a timeless look that's comfortable and effortlessly cool. 
It's a classic choice that's always in style and is ideal for chilling in the VIP section, or cutting shapes on the dancefloor.
This classic and clean-cut vibe is very popular in Pacha and shows that you care for your appearance, yet you're not a try-hard. 
Check out these sustainable tees for men and women.
Ibiza Glam
Embrace the Ibiza spirit by donning glam attire. Think shiny fabrics, sequins, or metallic accents that catch and reflect the vibrant lights of the club. 
Ibiza is known for its glitz and glamor, and at Pacha, this is the perfect opportunity to shine and be part of the dazzling crowd.
Check out what to wear when visiting Berlin's iconic club Berghain.
Comfy Shoes
When it comes to clubbing, footwear can make or break an outfit. Women should opt for stylish flats or small heels that are as comfortable as they are chic. Ballet pumps have made a major comeback recently, so why not lean into that trend?
Movement is key when you're dancing, and with the right shoes, you can groove all night long without a second thought.
Find your ideal pair of ethical vegan shoes right here.
Jeans with a Cute Blouse
Women can elevate their jeans by pairing them with a stylish blouse. This combo exudes a balanced casual elegance that's perfect for a night at Pacha. 
The playful contrast between the relaxed jeans and a well-designed blouse allows you to be fashionable and comfortable at the same time.
Discover these affordable, ethical and sustainable blouses to complete your look.
Boho-Chic
Bohemian chic is a fab choice for those who want to dance freely and comfortably. Flowy skirts, maxi dresses and crop tops add a touch of whimsy to your outfit. 
This tried and tested style is perfect for letting your hair down and moving to the music. It also gives a nod to the free-spirited side of the White Isle.
Find out more about nailing the boho chic style.
Mini Dress
Ladies, nothing says you're ready to dance all night at Pacha like a chic mini-dress. Opt for a style that flatters your figure and allows you to move with ease. 
Mini dresses come in various designs, from elegant to edgy, making them a versatile choice for a night of fun. A bandeau style will serve major Ibiza vibes.
Find out what to wear to a night out at Tresor nightclub in Berlin.
Pants and a Corset
A pair of stylish pants coupled with a corset gives you an edgy yet classy look that's at the height of fashion right now. 
It's a combination that many a fashionista is showcasing in the nightclubbing scene. Therefore it's perfect for showcasing your fashion-forward approach to clubbing. 
We compiled a list of the hottest sustainable corset brands just for you.
Clubwear
Clubwear, designed specifically for nights like this, often includes bodycon dresses, statement jumpsuits, and pieces adorned with glitter and sequins. The recent Y2K trend is growing in popularity by the minute, so why not jump on board?
These outfits are crafted for the club atmosphere and ensure you look stunning and feel cool while you dance the night away.
Find out how to perfect your Y2K clubwear outfit.



Show Your Personality 
At Pacha, the key to looking good is letting your personality shine through your outfit. Wear what makes you feel confident and happy; it's the best accessory you can have. 
Whether it's a unique accessory, a favorite piece, or an outfit that simply feels like you, showcasing your personality is a surefire way to stand out.
Wondering how to nail a flamboyant style, then this blog is for you.
Vegan Leather Outfit
Vegan leather outfits are trendy and perfect for a nightclub. They give you that edgy and stylish appearance without compromising your values. Think miniskirts, pants, tube tops and crop tops to truly slay.
Not only do they look fantastic, but they also promote ethical and sustainable fashion.
Check out these hot vegan leather pants now.
What Not to Wear at Pacha
Sleeveless Tops for Men: Sleeveless tops are generally considered a fashion faux pas at high-end clubs like Pacha, and are listed as not allowed in their dress code. Opt for something more stylish and fitted, like a well-designed shirt that accentuates your physique.
Football Tops: While your football jersey is a great choice for the big game, it's not the right fit for Pacha. Instead, choose something more tailored to the nightclub setting, like a stylish shirt or fashionable top.
Sneakers or Flip-Flops: Comfortable as they are, sneakers or flip-flops are not the right footwear choice for a night of dancing. Choose stylish and comfortable shoes that elevate your look and support your feet during hours of dancing.
Bikini Tops: While bikini tops are perfect for the beach, they are not suitable for a nightclub setting, especially not at a high-end venue like Pacha. Opt for more nightclub-appropriate attire, like a stylish top or a fashionable clubwear piece.
VIP Area Restrictions: If you plan to access the VIP area, be mindful of the dress code. Typically, you should avoid sportswear, sweatshirts, or baseball caps to ensure a smooth entry. The VIP area at Pacha is known for its exclusive atmosphere, and dressing the part is a must to access it.
Was this article helpful to you? Please tell us what you liked or didn't like in the comments below.
About the Author: Catriona Jean