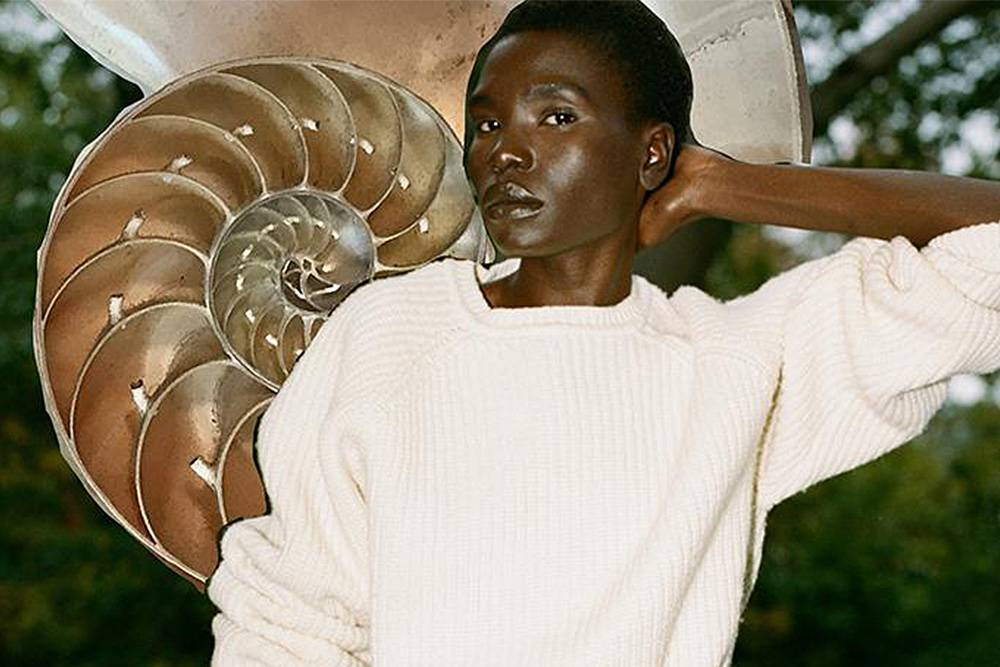 Mara Hoffman is an American premium designer brand that offers durable and affordable clothing designed to last and made from hemp, recycled textiles, and other eco-friendly materials.

Mara Hoffman is well-known for its eco-friendly fashion pieces made from pre and post-consumer waste. The designer label aims to reduce its impact and generate awareness.

It offers stylish and unique alternatives manufactured responsibly by smaller artisan groups under fair conditions. Many of its clothes are high-quality and made in the USA to foster a healthy local economy.
Panaprium is proud to be 100% independent, free of any influence, and not sponsored. We carefully handpick products from brands we trust. Thank you so much for buying something through our link, as we may earn a commission that supports us.

Sustainability Rating: 7/10
Rating FAQ

Category: Clothing, accessories

For: Women

Type: Basics, dresses, swimwear, outerwear, knitwear

Style: Chic, classic

Quality: High

Price: $$$

Sizes: 3XS-4XL, 0-20 (US), 2-22 (UK), 30-50 (EU), 2-22 (AU), plus size

Fabrics: Cotton, linen, hemp, lyocell, modal, polyester, nylon, spandex, wool

100% Organic: No

100% Vegan: No

Ethical & Fair: Yes

Recycling: Yes

Producing country: China, India, Peru, United States

Certifications: GOTS, GRS, OEKO-TEX, FSC

Sustainability Practices



"We promote greater responsibility and encourage the development and use of environmentally friendly technologies wherever possible. We seek to apply both the letter and the spirit of all applicable local laws and to promote continuous improvements throughout our operations."


Mara Hoffman aims to design and manufacture garments with greater care, to reduce their impact, and generate awareness.

She promotes caring for your garments to help them last a long time, conserve natural resources, and keep textile waste out of landfills.

The designer brand also has a garment take-back system in place that collects used clothing at the end of its lie for responsible repair or recycling.

Mara Hoffman uses a large proportion of sustainable materials such as organic cotton, linen, hemp, and recycled materials such as recycled polyester and regenerated nylon.

The designer brand also uses a high amount of semi-synthetic fibers or regenerated cellulosic fabrics such as lyocell and modal.

Mara Hoffman publishes a list of all its Tier 1 manufacturing facilities on its corporate website.

The luxury brand has a code of conduct that applies to all its suppliers and subcontractors. It regularly conducts in-person factory visits to ensure fair payment and treatment of the workers and safe working conditions.

Mara Hoffman produces many of its clothes in the United States. She also works with international organizations committed to supporting local community development and artisan independence.

Mara Hoffman doesn't use any exotic animal skin, or hair, fur, leather, feathers, angora. But she uses wool to manufacture many of its clothing pieces.

Wool production is largely cruel and unethical. It also harms the environment by producing greenhouse gases and wastes. More sustainable alternatives exist.

Sustainability Goals
Mara Hoffman plans to eliminate the use of virgin plastic in its packaging by 2022 and any plastic packaging by 2023.

The brand will also remove any fiber sourced from ancient or endangered forests by 2025.

Mara Hoffman is actively working on implementing a garment collection and reuse/recycling program to move towards a closed-loop business model.

However, Mara Hoffman doesn't show any measurement of its water usage, pollution, greenhouse gas emissions, and waste across its supply chain. It doesn't have any clear sustainability goal, science-based target, or timeline to improve in the future either.

Buy Here
Discover Mara Hoffman's sustainable collections at marahoffman.com.


Reviews And Experiences With Mara Hoffman
Have you had (good) experiences with shopping at or the products of Mara Hoffman? Then leave us your rating below.