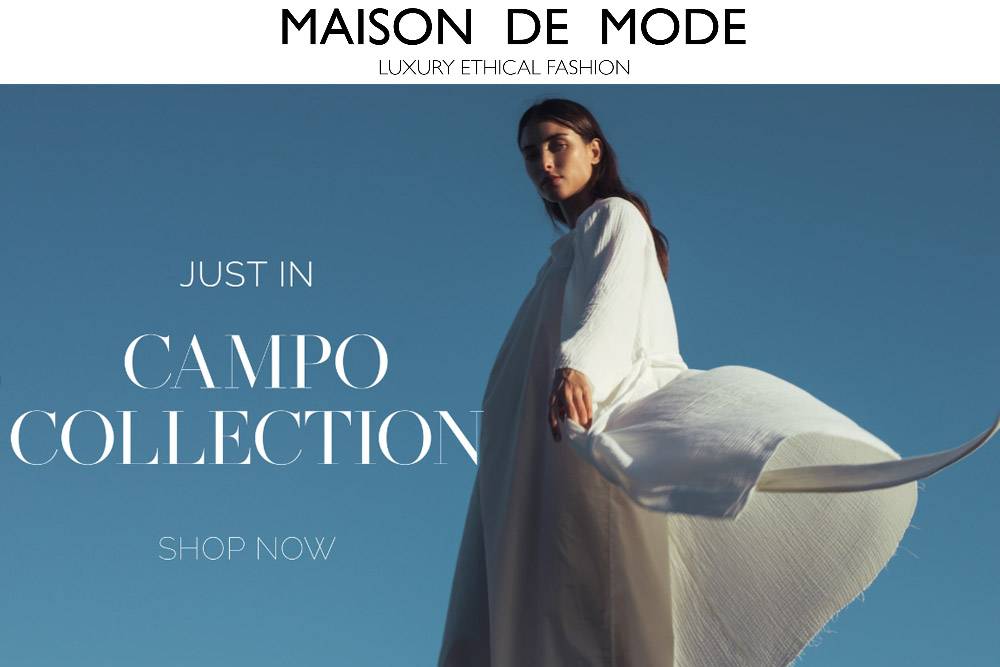 New Podcast With Maison de Mode's Hassan Pierre
Maison de Mode's Chief Executive Officer Hassan Pierre talks about the future of sustainable fashion on this new episode of the
Glossy Podcast
.
He believes that
sustainable fashion
needs to look as good as everything else on the market to make a positive impact on people, animals, and the planet.
"I always say that if a shirt saves a thousand lives, but it's ugly, no one's going to buy it. So we need, as a retailer, to make people dream and to really make people want to buy things - not just because they're good, but also because they want to wear them."
- Hassan Pierre, Maison de Mode's Chief Executive Officer
Hassan Pierre co-founded Maison De Mode in 2012 with American fashion activist Amanda Hearst and philanthropist, investor, entrepreneur Carmen Busquets out of love for fashion and the environment.
The company offers an online marketplace connecting creators, curators, and consumers for a better tomorrow. It sells luxury ethical clothing, bags, shoes, accessories, jewelry, and home decor.
Maison De Mode was featured earlier this year in my other article on the
25 best online stores to shop for ethical fashion
. It believes in empowering individuality and strives to become the global platform for sustainable fashion.
It's very time-consuming to find the best destinations for eco-friendly and
socially responsible clothing
that align with your values.
Even if many e-marketplaces sell sustainably-sourced and ethically-made fashion, it takes a lot of research as many fashion shops don't offer everything you need in one place.
Hassan Pierre is convinced that selling sustainable fashion from different labels (both off-the-rack and made-to-order) is the solution. He grew the business by 161% between March and April 2020, even during the
COVID-19 crisis
.
As expected, consumers now focus on beautiful, cozy, and comfortable pieces instead of expensive luxury formal wear such as evening gowns and high heels. Hassan Pierre reveals:
"This whole pandemic, with people really looking into their health and understanding the importance of that, has really accelerated the general consumer's interest in sustainable fashion. [...] Our business shot up 161% between March and April, which was really insane to see. And in terms of what people are buying, it's exactly what you would expect. We call it 'luxe loungewear' - anything that is really cozy and comfortable, but also aesthetically great."
Listen to Maison de Mode's Chief Executive Officer Hassan Pierre on the Glossy Podcast on
Spotify
or
Apple Podcasts
.
Was this article helpful to you? Please tell us what you liked or didn't like in the comments below.