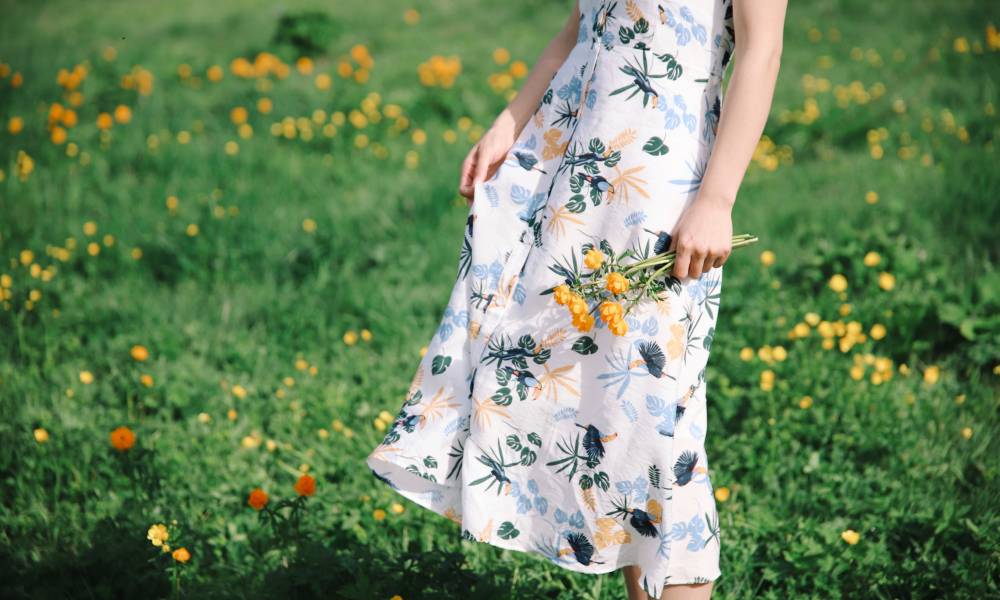 Loveland Magazine Now Covering Sustainable Fashion
Covering Climate Now
is the new initiative founded by The Nation and Columbia Journalism Review. This global journalism initiative is committed to bringing better coverage of environmental topics, including 
sustainable fashion
.
Mihaela Manova of Loveland Magazine is Covering Climate Now in Loveland, Ohio. Loveland Magazine is one of the 400 news outlets worldwide with a combined audience of over 2 billion people. 
"The problem with 'Fast Fashion' stems from the work process that these garments need to be produced at. Usually, big retailers will use the work of people in largely populated countries who could be paid below minimum wage at the ease of the company and the disadvantage of its workers."
 - Mihaela Manova, Loveland Magazine staff writer
Mihaela Manova was recently promoted as Editor of Loveland Magazine's Covering Climate Now series. She is a member of Loveland High School's Class of 2020. She has chosen to study Journalism at Miami University-Oxford in the Fall.
"Being from Bulgaria, Mihaela brings a unique perspective to our newspaper and has made an enormous impact on us. Her youthful honesty, respect, and complete dedication to her craft are invaluable. It's as if we have an international reporter on staff now. She has certainly altered Loveland's and Loveland Magazine's DNA."
 - David Miller, Loveland Magazine Publisher
The impact of clothing production on the planet is disastrous. And many fashion brands don't support environmental protection as much as they should.
This lead to the rise of
sustainable and ethical fashion
. Social and environmental sustainability is becoming a priority before economic growth.
Conscious consumers are demand more eco-friendly products and boycott brands that don't take action to reduce pollution, waste, and greenhouse gas emissions.
Luckily, more and more fashion brands are working to solve these issues. They promote renewable energy,
reduce water
and chemical usage, use sustainable materials, and ensure good
work conditions
.
The growing sustainable fashion trend is a great thing. A lot of publications such as Vogue, Marie Claire, The Guardian, Glamour, and Eluxe now cover sustainable fashion.
Let's hope that soon, the majority of what's being covered in magazines will be ethical.
Was this article helpful to you? Please tell us what you liked or didn't like in the comments below.