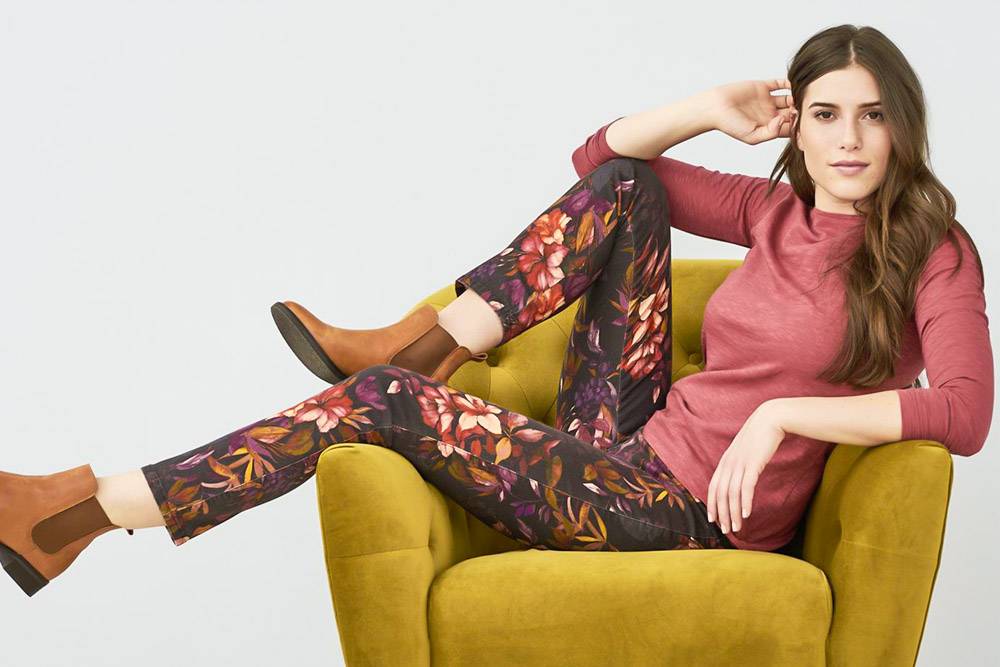 Living Crafts Beautiful Organic 2020 Collection

Organic clothing label Living Crafts is launching a new collection of green fashion and natural textiles for babies, kids, women, and men.

Available in its online shop, the 2020 collection is made of certified organic cotton and organic wool. Vegan organic fashion is specially marked with the symbol of the red apple.

Organic clothing is one of the best purchases you can make for your body health, and skin, especially as a parent for your children. It not only feels good but also does good to the people making it and the planet.

Living Crafts creates new collections twice a year. Its latest collection features baby bodies and rompers, t-shirts and trousers for kids, blouses for women, and shirts for men.


"With 35 years of experience in the field of sustainable and fair clothing, we can offer our customers a wide range. For us, ecologically and socially responsible fashion is no longer a niche product, but a real alternative for all areas of daily life."

 - Andreas Rust, Marketing Manager at Living Crafts, as told to Lifeverde


The organic clothing brand crafts clothes that last several years thanks to timeless cuts and durable quality. It uses materials such as organic linen and organic cotton to guarantee the highest comfort.

Living Crafts is especially careful to produce its fashion items fairly and ecologically. All clothes are made under fair manufacturing conditions and from renewable resources.

Its organic fabrics are GOTS certified, a leading, widely recognized certification standard that guarantees sustainable processes, environmentally friendly, and socially responsible conditions.

Living Crafts is also a member of the Fair Wear Foundation, an independent multi-stakeholder organization that works with apparel brands, garment workers, and industry influencers to improve labor conditions in factories.

The brand ensures fair wages for all employees and regularly visits its facilities to verify compliance with its guidelines. It aims to maximize transparency, sustainability, and minimize its environmental impact as much as possible.


"Our collection comes from different countries around the world, especially India, Lithuania, and Turkey are important production countries for us, and since this season we have also had great models made of Pima cotton and alpaca wool, which come from Peru. Due to the global structure of the textile industry, fair production conditions are very important to us."


About Living Crafts:

Living Crafts is a German clothing brand based in Selbitz, a small town in the Franconian Forest. It started as a sole-trader-business in a garage more than 35 years ago. Today, Living Crafts is passionate about being environmentally responsible with strict ecological guidelines for production and manufacturing processes. It uses organically grown raw materials and natural textiles without using any chemical additives.
Was this article helpful to you? Please tell us what you liked or didn't like in the comments below.