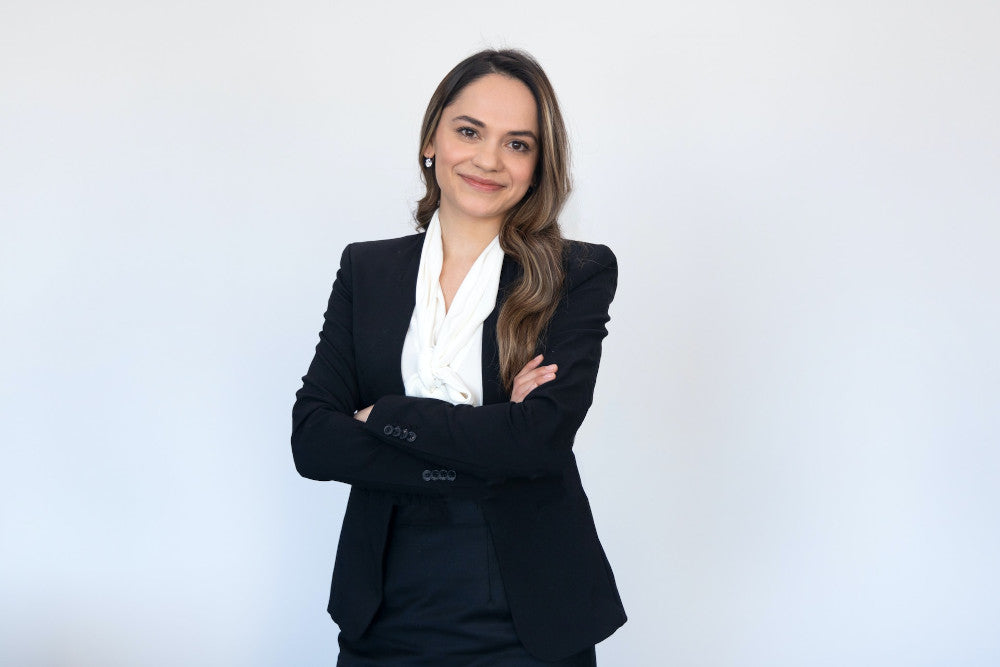 What Lawyers Wear to Court: 15 Secrets to Winning Outfits
Lawyers wear dignified, professional attire such as suits and ties to court. The best lawyer outfits feature a tailored fit, neutral or dark colors, and a dressy style. The key to dressing like a successful lawyer for a court session is to aim for a modest, respectful, and traditional outfit that shows respect for the court.
Lawyers avoid anything trendy or flashy, such as bright colors or bold patterns. Female lawyers typically have to avoid revealing styles, sticking with pants or skirt suits and collared shirts. In general, lawyers cannot wear a more informal style of clothing such as business casual either to the office or to court.
Panaprium is proud to be 100% independent, free of any influence, and not sponsored. We carefully handpick products from brands we trust. Thank you so much for buying something through our link, as we may earn a commission that supports us.
Professional
Lawyers wear professional clothing such as suits or blazers to court. While some lawyers have the leeway to exhibit more personal taste in their clothing, many law firms prescribe a set dress code of professional suits and ties. In fact, you will rarely find lawyers in court wearing business casual like a blazer paired with khakis.
Instead, most lawyers aim for a dress code typically called either professional dress or business dress. This includes items like dress shoes, a matching suit or skirt suit for ladies, and a suit and tie for men. It also focuses on neat, simple hairstyles and tailored sharp-looking clothing.
If the distinction between business and business casual clothing seems a little confusing, take a look at the definitive list of 34 types of dress codes for work here.
Even if you do not work for a law firm that mandates a dress code, the court itself may also have a dress code. Because of the serious nature of the decisions made by judges and juries, courts tend to have a traditional style of dress that demonstrates respect for the sober process.
Put Together
No matter what cut or color of clothing a lawyer wears to court, the clothing must always look put-together and neat. When you appear in court to argue a case as a lawyer, you convey almost as much with your overall image and appearance as you do with your words! A lawyer would not want to bias a judge against their client because they choose to appear in court looking sloppy.
First impressions always matter, so you want to impress the judge and jury by looking sharp and neat, which will make you seem prepared and competent. Plus, when you meet clients, you want to look successful. Having a carefully cared-for outfit makes you look like you have money, meaning that you have a successful record of winning cases. 
Because of this, lawyers avoid wearing wrinkled or stained clothing to court. Keeping your court clothes in perfect condition may seem like a challenge, but you can find helpful information on how often you should wash your laundry here!
Tailored
Another key to putting together the best outfit to wear to court as a lawyer is to get your clothing tailored. This does not mean wearing skin-tight suits or skirts--it simply means wearing clothes that fit the shape of your body. 
When you buy off-the-rack clothing, you have to settle for the "one size fits all" cut of clothes made to more or less fit as many people as possible. While these clothes can look OK, they do not precisely fit you, because everyone has slightly different body proportions.
The best ways to solve this problem and look extra-sharp in your suit or skirt are to either buy clothing designed for you or to buy pre-made clothes and have them tailored. If you can afford custom-made clothing, this may offer the easiest solution. If you need clothes to wear to court on a more limited budget, you can get professional alterations done for under $100 in many cases.
Female lawyers may have to work extra hard to look professional in their court outfits because of gender bias from the court. This is unfair, especially in this day and age, but you can prepare yourself to put your best foot forward as a female lawyer by checking out this article on how to dress like a successful woman and impress.
Black, Grey, White, or Blue
Another hallmark of the clothes most lawyers wear to court is that they use a neutral color palette focused on black, grey, navy blue, and white. These sober colors present an understated image that adds to the overall dignity of your appearance as a lawyer. 
Besides selecting a neutral color palette, many lawyers stick to solid colors for suits and shirts. Printed shirts or plaid suits tend to look far less formal, while a solid navy-blue suit and crisp white shirt look extremely traditional and formal.
Some dress codes may even require a white dress shirt for both men and women, though others allow more flexibility. If you need new dress shirts to complete your understated lawyer outfit, take a look at the 15 best ethical button-up shirts for a dressy look.
Suit and Tie
The most popular outfit lawyers wear to court is a suit and tie. Since the early 1900s, the matching pants and suit jacket ensemble has served as the most professional outfit for working men. The suit has a lot of tradition behind it and can come in many style variations.
Some of the most popular suit styles include jacket variations like single or double-breasted, or different cuts like a slim fit vs a classic fit. Double-breasted suits traditionally look more formal than single-breasted suits, but lawyers can wear either style.
For men and women, try to find a suit made out of neutral colors. Go with black or navy blue when in doubt. If you can afford it, get a suit made out of high-quality fabric as well. 
If you need help getting started on your search for a suit, take a look at the 20 best affordable and sustainable suits for men and women here.
Skirt or Pant Suit
Female lawyers often wear a skirt suit or a pantsuit. A skirt suit includes a suit jacket and a matching skirt, usually in a pencil skirt cut. Many dress codes require that the skirt have a long enough hem to reach your knees. The jacket can come in many styles, ranging from the traditional boxy cut similar to a men's suit or a peplum-style jacket with a tailored waistline. 
Women's pants suits also have a matching jacket and pants but can feature more style differences than men's suits typically do. Plus, they often come in many different colors. When picking the best pantsuit for you, go with tapered, slim pants and a tailored jacket when possible, rather than a slouchier-looking oversized jacket. 
That said, you do want to pick a suit that fits your body type as well. You can find a suit that makes you look good no matter what kind of body type you have. If you have a plus-sized figure, take a look at 20 easy tips to dress professionally when overweight here.
Blazer
A blazer is also a popular choice for lawyers to wear to court. As a lawyer, you may find it more useful to wear a full suit on days when you need to present in court. But for settlements or other meetings at the courthouse, you can dress down a tiny bit by wearing a blazer and pencil skirt, or a blazer and slacks. 
A blazer looks a lot like a suit jacket but you wear it separately, rather than with matching pants. Also, it typically comes in a solid color, while suits can feature checks, plaids, or other designs.
You can find the 20 best ethical and sustainable blazers that you'll love here.
White Collared Dress Shirt
Having a good selection of crisp high-quality white collared dress shirts is an absolute must for most lawyers. Adding a white dress shirt elevates the look of any suit or blazer-and-slacks outfit. Plus, because of its long tradition as the shirt of choice for businessmen, a white shirt tends to look more formal than a grey, blue, or colored shirt when paired with a suit.
Of course, the challenge of wearing white fabric is that it can stain easily! You can find 10 easy ways to whiten whites without bleach here to help you keep your good shirts in perfect condition.
Blouse
Female lawyers can choose a blouse as an alternative to the traditional button-up dress shirt as well. Blouses can also look formal, but they come in many different styles and colors.  Just like for men's suits, the most formal women's blouse will have a crisp white color and a severe cut. However, you can also wear a looser blouse tucked neatly into the waist of your pants if it matches the style of your suit better.
Also, you will see plenty of female lawyers wearing more colorful blouses! Just keep in mind that neutrals, solids, and crisp white shades will always look slightly more formal.
Take a look at the 15 best affordable, ethical, and sustainable blouses here.
Sheath Dress and Jacket
Another style variation for female lawyers is to pair a professional sheath dress with a blazer. Look for a dress that outlines your body shape without clinging to you. The dress should have a high neck and a hem that reaches your knee as well.
Ideally, you want a dress in black or a solid, neutral color. You can get started with this list of the 20 best affordable and sustainable black dresses.
Dress Shoes 
If you want to look like a successful lawyer when you step into a courthouse, you must wear professional dress shoes. Pick good-quality shoes with thin laces for a super professional style, and keep them in perfect condition even in bad weather!
You can find the 15 best affordable and ethical dress shoes for men here.
Heels
For ladies, professional-looking heels offer an alternative to dress shoes. Please note that you do not have to wear heels as a female lawyer--you should always wear quality footwear that feels comfortable on your feet! But in many cases, understated, high-end heels can give your lawyer outfit a professional and polished appearance.
Black heels with low heels and comfortable padding will serve a practical purpose by keeping you comfortable They will also match most suits or skirt suits, allowing you to wear them with multiple work outfits.
Check out the 13 best affordable, vegan heels here!
Flats or Pumps
Another footwear option for female lawyers is to wear flats or pumps with a suit to the courthouse. Make sure you pick good-quality shoes in a solid color such as black or brown.
If you do choose flats over heels, you may need to adjust the hemline on your suit pants. Many suits have a special length designed to wear with heels, which makes you taller than your natural height.
You can find the 10 best affordable and comfortable ballet flats here.
Minimal Jewelry
Lawyers commonly wear minimal jewelry or accessories such as watches and earrings to court. For men, a high-end watch can serve as a statement piece, subtly implying a successful career and a good rate of winning cases. For women, understated but good-quality jewelry such as earrings or a watch can serve the same purpose.
What you want to avoid as a lawyer is wearing anything too flashy or loud. For example, long earrings that jangle when you walk could become an annoyance to others in a court session.
Take a look at the 15 best sustainable jewelry brands that you need to know here.
Traditional Attire
In some parts of the world, lawyers have to wear specific traditional attire to court. For example, South Korean prosecutors wear a special style of black robe while presenting in court. In England, lawyers (called barristers) wear both a black robe and an old-fashioned white wig to court!
If you work as a lawyer in a part of the world that issues specific court dress, you will receive a specific dress code to help you source these items. But keep in mind that you will still need to wear a professional suit or lawyer outfit under your formal court robes!
You can find out even more about why you should dress your best as a lawyer in this article listing 12 proven reasons you should dress well for work.
Was this article helpful to you? Please tell us what you liked or didn't like in the comments below.
About the Author: Hannah Cobb