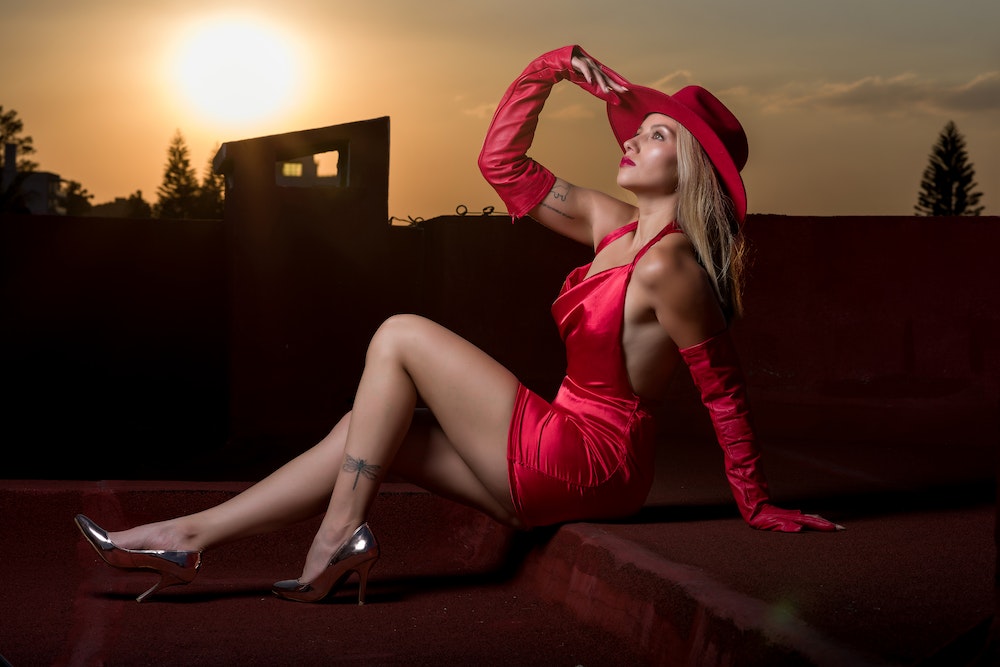 What To Wear To Kinky Boots: 15 Tantalizing Outfits
When you're headed to a performance of the electrifying musical Kinky Boots, it's your chance to let your fashion creativity shine. The show's themes of glamor, individuality, and self-expression provide the perfect backdrop for fun and fabulous outfits. 
Ultimately, what you wear to Kinky Boots should be an extension of your personality and style. It's an opportunity to experiment, embrace individuality, and celebrate a unique theatrical experience. Ensuring your outfit makes you feel like a boss baddie, is essential for a night of sassy and sensational entertainment.
Whether you're into thigh-high kinky boots, a racy red dress, or embracing the drag aesthetic, you will find 15 ultimate looks below that will turn heads at the theater.
Panaprium is proud to be 100% independent, free of any influence, and not sponsored. We carefully handpick products from brands we trust. Thank you so much for buying something through our link, as we may earn a commission that supports us.
Thigh-High Kinky Boots
Start with the star of the show – thigh-high kinky boots. They're bold, sexy, and a solid contender for a Kinky Boots outing. Pair them with a corset dress or an oversized blazer for added drama.
This look isn't for the faint-hearted, but no matter your gender you are sure to get a warm reception if you wear the show's namesake.
Grab a pair of gorgeous vegan leather long boots now.
Drag
Embrace the drag scene with extravagant outfits, colorful wigs, and over-the-top makeup. 
Kinky Boots celebrates individuality, making it the perfect occasion to let your inner drag king or queen shine. Play around with genderqueer styles like in the show, for example, wearing heels on the bottom, and a shirt and tie on top.
Take a peek at how to slay at a Cher concert.
Tutu Dress
Channel your inner diva by wearing a tutu dress. This playful and flirty choice adds a touch of whimsy to your outfit, which perfectly matches the show's spirit.
Kinky Boots is all about having fun, so you can go as big and as ruffled as you please.
Here are the top 10 outfits that ballet dancers wear.
Glitz and Glam
Match the show's sparkle by dazzling the audience with an outfit full of glitz and glam. Think sequined dresses, sparkling accessories and high heels. 
Nail this look and you will shine bright like a diamond.
Check out these 15 glitzy disco outfits to help you sparkle.
Knee-High Boots and Skinny Jeans
Opt for knee-high boots with skinny jeans for an understated but still stylish look. Top it off with a cute blouse or oversized sweater if you are feeling a more muted, casual vibe.
This look allows you to dip a toe - pun intended - into the flirty and fun world of Kinky boots, without going too OTT.
Jeans vs leggings - what do guys prefer?
Red Boots and Vegan Leather Jacket
Make a bold statement with red boots, paired with a sleek vegan leather jacket. It's a blend of edgy and fashionable that's perfect for a night at the theater.
This outfit toes the line between Kinky Boots and an ordinary theater-goer.
These stunning vegan leather jackets will blow you away.
Trench Coat
A classic trench coat exudes sophistication and is a versatile choice for a trip to see Kinky Boots. Wear it over a chic dress or a tailored pantsuit.
You could also use it to cover up a revealing or kinky outfit, until you feel comfortable showing it off.
Check out these amazing, sustainable trench coats now.
Red Tights and a Midi Skirt
Perhaps you have a meal planned before the show. Or maybe you are going out after. If you want to dress normally but still want to nod to the event, consider a pair of colorful tights.
Adding a pop of color with red tights paired with a stylish midi skirt is a major combo that adds flair and complements the show's vibrant theme.
Take a peek at these sustainable tights.
Bralette and Jeans
Keep it simple yet seductive with a bralette and high-waisted jeans. It's a trendy and fashion-forward look that embraces body positivity.
Pair with a light shirt or kimono.
Take your pick from these 20 best affordable and sustainable bralettes.
Fitted Jacket and Hot Pants
Combine a fitted jacket with hot pants for a sassy and audacious outfit. It's perfect for dancing the night away after the show.
This look serves major Broadway babe vibes and will have people asking for your autograph during the interval.
Discover how to dress hot and modestly at the same time.
Oversized Blazer
No matter what your gender, an oversized blazer is a versatile piece that can be worn over a dress, skirt, or pants. It adds a touch of androgynous chic to your ensemble and is currently at the height of fashion.
Consider pairing it with high heels and red lipstick for a fierce appearance.
Check out these wonderful recycled blazers just for you.
Corset and Miniskirt
A corset and miniskirt combination is all about celebrating your curves and exuding confidence. It's an outfit that says, 'I'm here, and I'm fabulous'.
Corsets are one of the biggest trends of 2023, so you will look like a theater fashionista in the stalls.
Take a peek at these 15+ sizzling corset outfits from our blog. 
Slip Dress
A slip dress offers a simple yet alluring look. It's a blank canvas for accessories and can be dressed up or down, depending on your style.
It's sexy, refined and perfect for a night out seeing the kinkiest show around.
Find out more about styling a black slip dress.
Pantsuit
A pantsuit is a powerful and sophisticated choice. It's perfect for those who prefer a more gender-neutral or formal look for the theater.
All genders can level up their evening attire by putting together a suit that is sure to serve baddie vibes.
Check out these 20 best affordable suits for men and women now.
Bondagewear
Dare to wear bondage gear! Keep in mind it's the theater and not an actual bondage night, so it can't be too revealing.
But if you're feeling bold, why not explore the world of kinky vegan leather? It's provocative, confident, and sure to make a statement at Kinky Boots.
If you're wondering what to wear when visiting KitKatClub in Berlin, then look no further.
Was this article helpful to you? Please tell us what you liked or didn't like in the comments below.
About the Author: Catriona Jean