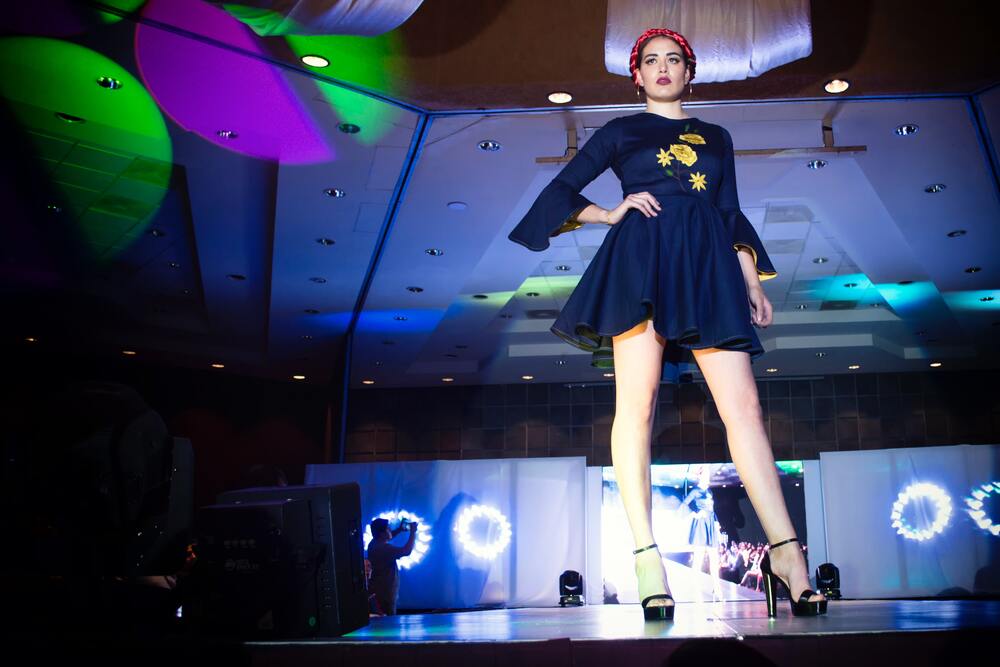 How To Dress Hot But Modest: 15 Great Tips
Dressing hot but modestly can be challenging, but it is achievable since you only need to balance both. The critical thing is to appear attractive without being overly suggestive and to dress modestly without being excessively dull or boring.
This means that you cannot look hot if you have covered most of your body, and you cannot look modest if you show too much cleavage. Let's look at some tips to dress hot but modestly without further ado.
Panaprium is proud to be 100% independent, free of any influence, and not sponsored. We carefully handpick products from brands we trust. Thank you so much for buying something through our link, as we may earn a commission that supports us.
Play with colors
Different colors make different statements. For example, a bold color like red will make one look sexy and attractive. Pairing a little black dress with red stiletto heels can create a hot yet non-provocative look.
Wearing cotton midi dresses in bright shades of yellow, blue, violet, purple, and green can help you stand out in a crowd. Additionally, the color orange evokes a strong and vibrant atmosphere.
You can become irresistible by incorporating cheerful and creative elements into your outfit. However, being cautious about using too much red is essential, as it can overpower your outfit. Using red in moderation can make you a showstopper.
Form-fitting denim dress
A gentle form-fitting dress is not too tight nor too loose. It perfectly contours to your body's shape without revealing too much skin. The dress conforms to your body's shape, creating a subtle and sensual look that is not overly provocative.
This makes it ideal for you to wear when attending various occasions while still being stylish and elegant. Additionally, the use of gentle, soft fabrics can add a touch of femininity and grace, enhancing the overall modesty of the dress.
Check out these 15 best affordable and sustainable denim dresses for inspiration.
A midi skirt
A midi skirt is another perfect option to dress hot yet modestly. It is stylish and elegant and won't expose too much of your legs. Pair it with a long-sleeve blouse, a bangle, a thin necklace, stud earrings, a matter silvery lipstick, booties, and a denim jacket during a chilly day.
Besides, you can match the midi skirt with a rattan bag, a crop top, a watch, a hoop earring, and braided slides during a hot day.
Leggings under skirts
Wearing leggings underneath skirts and dresses is a quick and easy way to create a fashionable yet modest look. Leggings offer a great way to add style to an outfit while providing coverage to your legs.
They are handy when you want to avoid showing skin or feeling cold while wearing a skirt or dress. You can use leggings to show off your style since they come in various colors and patterns. However, never wear leggings alone, as they can appear too tight and immodest.
Check out our selection of the best affordable and organic bamboo leggings.
Kitten heels
Wear classy shoes instead of sexy ones to maintain a modest appearance. Be careful of the heel height since extremely high heels can be perceived as overly sexy. Instead, consider wearing kitten heels or low-heeled pumps to elevate your style.
If you prefer a casual look, these cute leather boots or sneakers are a great option since they are versatile and stylish. For example, you could pair a maxi skirt with chunky white sneakers for a trendy yet modest outfit.
A-line dress
The A-line cut is a flattering silhouette that accentuates your waist and stretches out, creating a feminine look. The A-line dresses or skirts are readily available; hence you can easily customize your look while maintaining modesty and elegance.
For example, you could choose an A-line dress with a floral pattern and long sleeves. Cinching in with a chic belt is a great option to enhance your waistline further. You can create a stylish, flattering, comfortable, and modest outfit with an A-line cut.
A cardigan
A cardigan will make your outfit more gorgeous and elegant. You can layer a cardigan over skirts, dresses, jeans, tees, tank tops, or pants. Cardigans typically feature a loose fit, open front, draped shoulders, long sleeves, solid colors, and shawl collars, giving them a unique style. Knitted cardigans are perfect for daily wear, especially during the autumn and winter months. Their cozy and comfortable design makes them a versatile wardrobe staple that can be dressed up or down for different occasions while allowing you to remain modest.
Check out our selection of the best sustainable chunky knit cardigans.
Mix sexy and modest pieces
For you to achieve a sexy yet modest look, you have to incorporate various styles, fits, and lengths into your outfits. Don't hesitate to mix and match different pieces to create a balanced, stylish look that is both sexy and casual.
The critical thing to remember is to pair tight-fitting clothes with loose-fitting ones. For example, if you wear baggy pants, match them with a fitted rib shirt. Alternatively, try wearing a loose-knit crop sweater with a fitted skirt.
Combining different styles and fits allows you to create a chic, fashionable outfit that accentuates your figure while maintaining modesty.
Leather pants
Pairing leather pants with a lace blouse is a great way to achieve a hot yet modest look. The leather pants add a touch of edginess and sexiness to your outfit, while the lace blouse provides a see-through effect without too much revealing.
This combination strikes the perfect balance between sexy and modest, making it an excellent option for various occasions. Whether you're dressing up for a night out or putting together a stylish yet modest outfit for work, leather pants and a lace blouse can help you look and feel confident and chic.
A trench coat
A long blazer or a trench coat is an excellent option for achieving a hot yet modest look, as it covers your arms and offers a sleek and cute silhouette. You can pair it with various outfits, such as a dress, skirt, or pants, to create a stylish and modest ensemble. Besides, the longer length of the blazer provides coverage and can make you feel more comfortable while giving you a trendy look.
A denim short and  high heels
A denim short is another hot outfit. To make it more modest, combine it with a loose-fitting t-shirt and more natural makeup, and pair it with flats or low heels.
A crop top and high-waisted shorts
A crop top with high-waisted shorts or a mini skirt could be a hot outfit. To make it more modest, you could choose a longer top that covers your midriff and pair it with pants or a knee-length skirt.
A tunic top and leggings
A tunic top with leggings or skinny jeans can be a modest but fashionable outfit. It's a comfortable and practical outfit that can be dressed up with heels or dressed down with flats.
Fitting jumpsuit
A jumpsuit with a modest neckline and full-length is another modest and fashionable outfit for women with hourglass shapes. Show off your figure by donning a tighter-fitting jumpsuit that accentuates your waistline.
Here are some of the best affordable and sustainable jumpsuits.
Pencil skirts
A long-sleeved top with a knee-length pencil skirt is a classic and sophisticated outfit you can dress up with heels or flats. The design follows the form of a woman's body, emphasizing her curves.
It looks best on voluptuous women with a tiny waist, curved hips, and a flat belly. Add a broad belt to draw attention to the petite waist, or mix it with a soft sweater for a very tempting appearance. You'll be surprised at how much attention you'll get.
Here is our selection of some of the best pencil skirts for women.
Final thoughts
Dressing hot yet modestly is tricky though it is easy to achieve it. Make sure you choose clothes that accentuate your body shape and don't reveal too much of your skin. Pick clothes that are comfortable but not overly tight or exposing. Also, you need to accessorize wisely, as accessories add an element of glamour to your outfit. Choose a statement necklace, a handbag, a bracelet, sunglasses, a scarf, or earrings for a complete, vintage look.
Was this article helpful to you? Please tell us what you liked or didn't like in the comments below.
About the Author: Dinushka Breaker Gunasekara