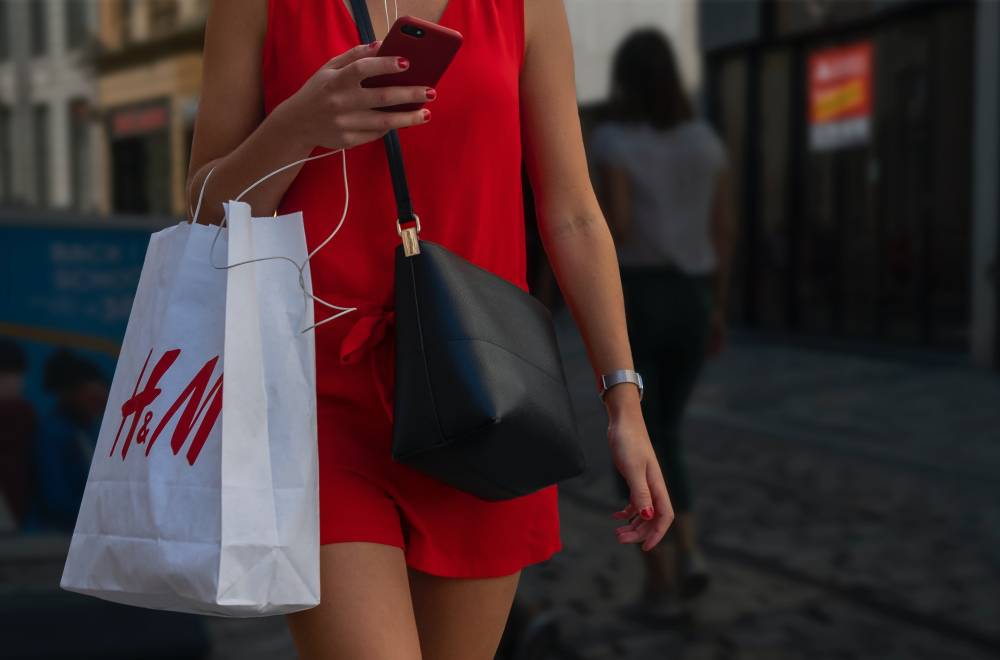 Brand New H&M In-Store Garment Recycling Program
H&M just launched a brand new in-store garment recycling program to turn old clothing into new pieces for its customers. The first iteration of this sustainability initiative benefits buyers in Stockholm, Sweden.
Consumers can now see how a container-sized machine transforms old textiles into recycled fibers that will be used to create new garments for the retail giant.
H&M has been making many sustainable collections showcasing beautifully-crafted pieces with recycled materials, such as its
Fall 2020 capsule collection
.
The retailer usually uses sustainably sourced materials such as
recycled polyester
and regenerated nylon made from plastic waste or fabric scraps.
The clothing retailer offers sustainable collections made from organic or recycled materials since 2019. Its eco-friendly collection is called "Conscious" and represents under 10% of its product range.
Hennes & Mauritz AB
, commonly known as H&M, is a Swedish multinational clothing-retail company. It's the second-largest clothing retailer globally, just behind the Inditex Group, Zara's parent company.
The group is using its influence to support a positive transformation of the global fashion industry. It wants to innovate and be more transparent to create a fair environment for all.
"At H&M Group, we are continually working to make our business model more sustainable to secure long-term growth and, at the same time, make a positive contribution to the world."
- Helena Helmersson, H&M Chief Executive Officer
H&M plans to become fully circular and climate positive. The retailer is working on many sustainability projects and innovating materials and processes.
57% of the materials used by H&M today are recycled, organic, or sustainably sourced. Its central goal is to reach 100% recycled, repurposed, or more sustainably sourced materials by 2030, if not sooner. 
H&M also wants to inspire its customers to wear their clothes for as long as possible. It has long been aware of the
disastrous impact of fast fashion
on people and the environment and makes efforts to become more sustainable.
H&M new recycling program empowers members of the H&M loyalty club to transform their old garments into something new for 100 Swedish Krona (USD 12).
Other customers can also benefit from the program by paying a fee, about 150 Swedish Krona (USD 18). The company uses profits to fund research projects related to new materials.
Was this article helpful to you? Please tell us what you liked or didn't like in the comments below.