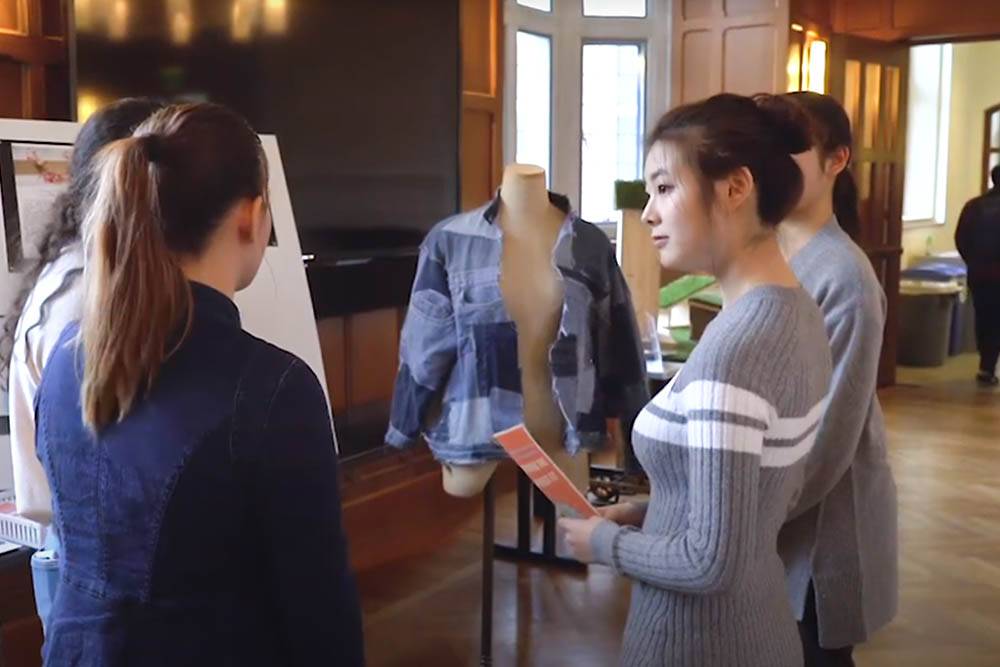 Sustainable Fashion in Our Daily Lives Student Project
Three students of Vanderbilt University held an exhibition, guide, and reflection on the Progress of Sustainable Fashion in Our Daily Lives to encourage daily
sustainable choices
. 
Vanderbilt University
is a private research university in Nashville, Tennessee, founded in 1873, with more than 13,000 students from the United States and over 100 foreign countries.
The sustainable fashion project is part of the event "
Celebration of Learning: An Exhibition of Students as Producers
" held by the Center for Teaching annually. It aims to feature what students learned, discovered, and designed from a variety of disciplines.
The project is conducted by students Madeline Repath, Angelica Park, Mathilde Caindec who created a visual and written reflection on their progress throughout the course "First-Year Writing Seminar - Sustainable Fashion."
"We were excited to put the tools to help aid these actions into the hands of students where they could learn and contribute to advocacy efforts in the areas they feel most passionate."
 - Madeline Repath, Vanderbilt University student
The students reveal that the project was interesting for the students because it connects to clothing, something we all wear every day.
They are very passionate about protecting the planet and wildlife, preserving resources, and reducing greenhouse gas emissions, all of which can be achieved through
sustainable fashion
.
The fashion industry is one of the largest polluters globally. It creates massive amounts of pollution, waste, and
greenhouse gases
every year.
Luckily, a new way of producing and consuming fashion textiles and products is gaining popularity through sustainable fashion. It supports human and
animal rights
as well as the environment in the apparel industry.
Fast fashion
, the overproduction, and overconsumption of cheaply made clothing contribute extensively to global warming and plastic microfiber pollution, causing irreversible damage to human health and biodiversity.
Sustainable fashion isn't only the responsibility of governments, organizations, and businesses. It's also up to the general public to encourage sustainability in the global textile and apparel industry.
It's one of the most urgent issues of our time. It concerns the entire fashion industry, from local farmers and factory workers to fashion designers, suppliers, brands, retailers, and end consumers.
It's very encouraging to see more conscious consumers, particularly young students, promote sustainable fashion to protect people, animals, and the planet.
Was this article helpful to you? Please tell us what you liked or didn't like in the comments below.