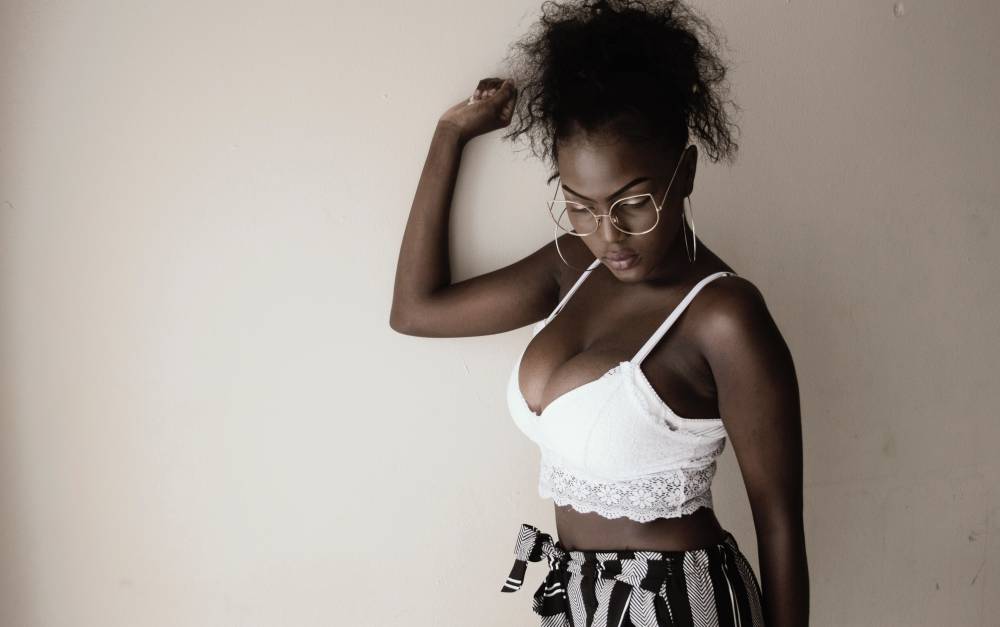 Sustainable Fashion Helps Against Racism

Fighting for more sustainability in the fashion industry also contributes to overcoming racism. Sustainable fashion also includes social sustainability, the concept behind social equality, responsibility, and justice.

Fashion brands and retailers making sustainability efforts promote human and labor rights, community development, and support. Socially sustainable textile and apparel companies boost the anti-racism movement.

Oftentimes, the same people and organizations working to protect the environment also fight against race and social injustice.

The new Center for International Environmental Law (CIEL) report highlights that human rights are integral to climate action. Founded in 1989, the CIEL uses the power of law to protect the environment, promote human rights, and ensure a just and sustainable society.
"The promotion and protection of human rights and gender equality in the context of climate action are particularly important to me. The integration of climate justice in climate mitigation and adaptation actions can no longer remain a 'plus' but has to become a binding obligation in countries' strategy and policy developments."

 - Carole Dieschbourg, Minister for the Environment, Climate and Sustainable Development, Luxembourg

Sustainability, environmental protection, and human rights are intrinsically linked. The efforts making fashion more sustainable positively impact cultural competence, health equality, self-determination, and livability.

United Nations Framework Convention on Climate Change (UNFCCC) states that "Parties should protect the climate system for the benefit of present and future generations of humankind, on the basis of equity."
"The climate crisis is a human rights crisis. This doesn't change when you step into the halls of the UNFCCC. Over the past decade, we've seen increasing momentum behind the integration of human rights and climate change under the UNFCCC."

 - Erika Lennon, Senior Attorney in the Climate and Energy Program at CIEL


Fashion is the second-most polluting industry in the world after oil. It produces massive amounts of waste, pollution, and carbon dioxide, contributing to climate change.

The transformation of the current wasteful fashion system into a more inclusive, circular, and regenerative one will benefit all people and animals.

Due to fashion sustainability issues, people facing racism the most are also the ones paying a large portion of the environmental costs.

In the United States, your race is the biggest factor that determines whether you live in polluted neighborhoods. People of color are exposed to a 38% higher level of nitrogen dioxide than white people, causing significant harmful health effects.

Standing against the degradation of the environment also builds a diverse, multi-racial, and cultural movement that fights racism to maintain sustainable life on our planet.

"Racism, and environmental degradation and climate change are intertwined. Trying to make a significant difference in dismantling either racism or the environmental crisis can be a daunting, even overwhelming, prospect. [...] It becomes clearer and clearer that we are all in this together, and that ending racism and preserving and restoring the environment are in our common interest."

 - Russ Vernon-Jones, environmental activist, speaker, trainer, and guest author


Environmental leaders signed in 2016 a statement on civil and human rights, social justice, and an inclusive economy. They state that "a strong commitment to human rights is a fundamental building block to the protection of our planet."

Many leaders in environmental protection and conservation are also indigenous people and other people of color in the United State and around the world.

For fashion brands and retailers, solidarity and diversity are necessary to combat racism within their companies and across the industry while making huge progress towards sustainability.

Environmental goals effectively help against racism in fashion, including supply chains. They build closer relationships with suppliers and partners, a greater sense of responsibility, inclusivity, and equality.
Was this article helpful to you? Please tell us what you liked or didn't like in the comments below.