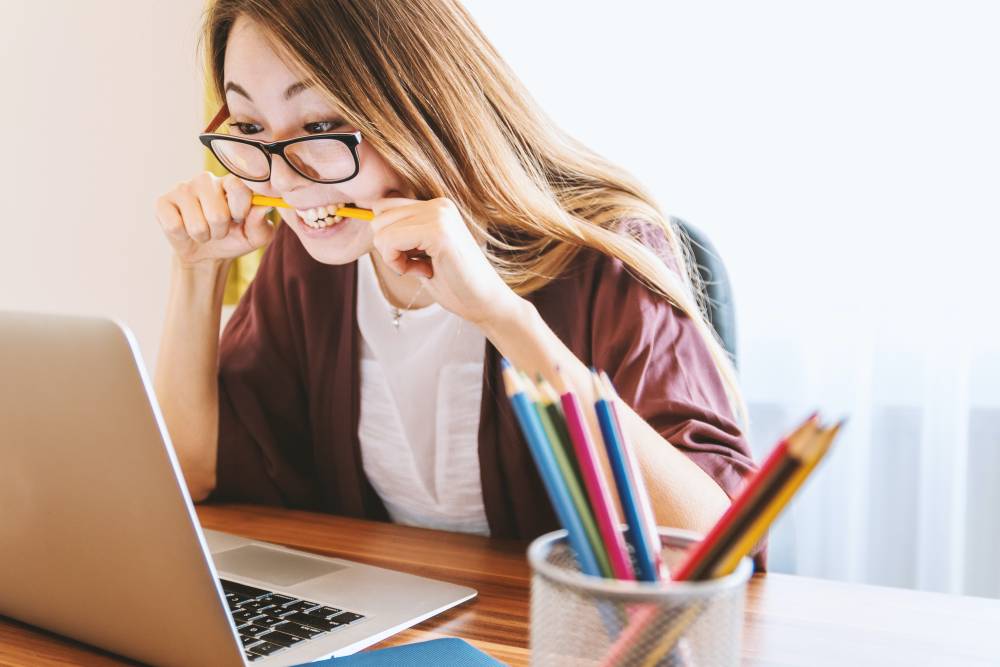 Top 10 FREE Sustainable Fashion Online Courses

Sustainable fashion is trending and more important than ever for the global textile and apparel industry. Sustainability is now a priority for many conscious consumers.

The fashion industry is one of the largest polluters globally. It produces tons of pollution, waste, and greenhouse gases every year. It has disastrous social and environmental impacts.

It's time to take massive action to reduce fashion's impact on people, the planet, and animals. Luckily, new technologies and business models are created today to change the apparel and footwear industry for the better.

As consumers, we need to stay informed on this topic and the issues present in the global fashion industry. But there is so much to learn about ethical and sustainable fashion.

If you are new to conscious and green fashion, it can be overwhelming. There are so many materials, terminologies, businesses, labels, and certifications to discover.

To help you out on your sustainability journey, here are the top 10 free sustainable fashion online courses.

Panaprium is proud to be 100% independent, free of any influence, and not sponsored. We carefully handpick products from brands we trust. Thank you so much for buying something through our link, as we may earn a commission that supports us.

Learn from RMIT, a global university of technology, design, and enterprise specializing in art and design, about sustainability from both ecological and business views.

Sustainability is a set of practices in many fashion businesses. It recognizes the long term benefits of acknowledging the social and environmental impacts of production and consumption.

Governments encourage responsible social and environmental action. However, implementation is often left to individual organizations and many of these are under pressure from shareholders driven by a profit-centered return on investment (ROI) model.

And so, environmental and sustainable practices often become an HR matter. It's people that must make the difference.

Investigate the emergence of sustainable approaches to human resources, known as "Green HR", and identify various types of sustainability models in this course.

You will examine Green HR in the fashion industry through a fashion industry journey exploring the essential features of Green HR, including the value placed on human capital and the necessary balancing of sustainable values and business viability.


Offered by Wageningen University & Research, a collaboration between Wageningen University and the Wageningen Research foundation, this course reveals the fundamentals of circular fashion.

Learn more about circularity in all steps of the fashion value chain. From new textile materials and circular design to business modeling.

The fashion industry has a large influence on the global economy and is more and more known for its social and environmental impact.

Everywhere, new sustainable initiatives are arising from recycling, upcycling to creating clothes from compostable materials. But circularity is a complex phenomenon.

This online course brings you a comprehensive introduction in circular fashion brought to you by roughly thirty different experts from both academia and practice.

Learn about the core concepts around the circular economy in the fashion industry, the challenge of recycling, design for circularity, alternative textiles through biobased innovation, and circular business modeling to help bring innovations to the market.





The London College of Fashion from the University of the Arts London and luxury fashion group Kering bring you an introduction to issues, agendas, and contexts relating to fashion and sustainability in a changing world.

Fashion has the power to make positive change, re-imagining currently damaging systems.

Learn in this course about sustainable fashion design, research, business practice, and explore key sustainability issues, agendas, and contexts associated with luxury fashion.



Learn about fashion design from the Museum of Modern Art, a place with extraordinary exhibitions and the world's finest collection of modern and contemporary art.

Our clothes are the most universal and intimate among all objects of design.

Fashion thrives on productive tensions between form and function, automation and craftsmanship, standardization and customization, universality and self-expression, and pragmatism, and utopian vision.

It exists in the service of others, and it can have profound social, political, cultural, economic, and environmental consequences.

This course focuses on a selection of more than 70 garments and accessories from around the world, ranging from kente cloth to jeans to 3D-printed dresses.

Look closely at what we wear, why we wear it, how it's made, and what it means with a range of designers, makers, historians, and others working with clothing every day and, in some cases, reinventing it for the future.



Explore the fashion industry's impact on people and planet, what the Sustainable Development Goals are, and how they are intrinsically linked with Fashion Revolution.

Learn more about the fashion industry, fair trade, international development, fashion's ecological impacts, and the Sustainable Development Goals.

This 4-week course, taught by some of the world's foremost organizations and experts, is perfect for anyone interested in environmental protection, responsible production, and sustainable consumption.

Explore your values and identify the principles that matter the most to you, and assess brands' sustainability disclosure to better understand their efforts to improve their human rights and environmental impacts.



Learn from the University of Leeds, one of the UK's largest research-based universities, pioneering research that addresses major global challenges, in areas such as energy, water, and climate change, human health, and wellbeing.

Innovation is at the heart of the fashion industry. The industry constantly moves forward to remain competitive and relevant, from developing new types of fabric and clothing materials to innovation in marketing and advertising.

The fashion retailer Marks & Spencer serves as a case study in this course. You'll learn how it has been a key fashion innovator, introducing new clothing materials that make our lives easier and more comfortable.

You'll also choose one of your clothing items to study and find evidence of innovative developments in the fashion industry in your wardrobe.



Owner of three Nobel laureates among its current staff and aiming to be socially responsible, the University of Manchester undertakes world-class research and teaches you about managing responsibly.

Managers are increasingly confronted with issues of sustainability, responsibility, and ethics. Learn in this course how to deal competently with such challenges, engaging in changing practices to become more sustainable, responsible, and ethically informed.

The first week starts with an introduction to the context of the trend towards responsible management practices. In the following weeks, explore the basics of each set of issues, sustainability, responsibility, and ethics.

This 6-week course ends with work in a problem-oriented way, on a challenging topic in your area of professional interest by exploring responsible management practices.



Learn from Copenhagen Business School (CBS), Denmark's largest educational and research institutions within business administration and economics in a wide sense, and one of the most prestigious business schools in the world.

Yes, it is possible for something like fashion to be sustainable but some people are right being suspicious. The fashion industry has become increasingly unsustainable over the last decades. It uses more and more natural resources and creates more and more waste.

Get an overview of business model theory and discuss business models as essential tools in the transformation towards more sustainable businesses in this course.

Learn about the challenges and opportunities of implementing circular business models and various tools that companies use to measure and report about sustainability.



Understand fashion with Institut Français de la Mode, a higher education institution, a training center for apprentices, a provider of executive education, as well as a center of expertise for the textiles, fashion, and luxury industries.

The fashion industry has transformed many aspects of Western culture over almost 150 years. Explore the interaction of fashion, society, and business in this course.

With exclusive input from fashion industry leaders and well-known designers, deepen your understanding of the industry and take a dual approach to the study of fashion as you investigate it as both a cultural phenomenon and a creative industry.



Discover ethical fashion by learning who made your clothes so that you can share their stories and influence global change from Fashion Revolution.

This course is for anyone thinking about where their clothes come from. Lift the lid on the fashion industry as you explore who made your clothes, how, and at what cost.

Learn a variety of simple techniques to find out how ethical your fashion is for yourself. You will also consider the failings of the fashion industry, and ask how the industry can do more globally to value people, the environment, and creativity.

It's time to question what you, as an active global citizen, can do to enable change and promote ethical fashion around the world.


Was this article helpful to you? Please tell us what you liked or didn't like in the comments below.