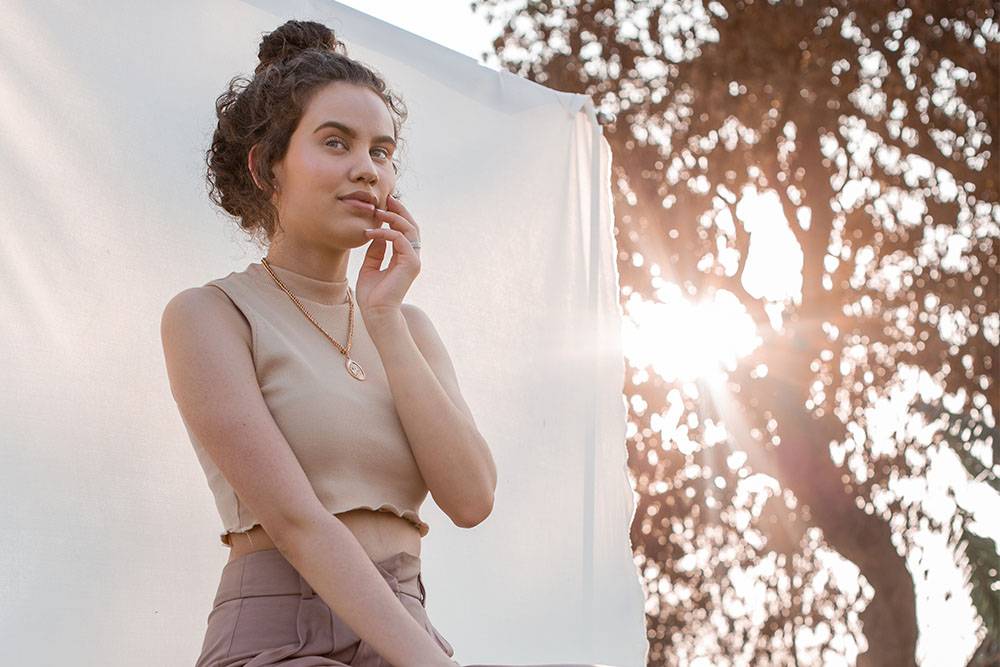 10 Crucial Factors To Consider When Choosing Clothes
To avoid making mistakes when buying and wearing clothing, you need to keep a few essential things in mind. You have to consider several factors to ensure you are happy with your wardrobe choices.

When shopping for the latest fashion or putting your outfit of the day together, it's necessary to go through these steps to look your best, save time, money, and precious space in your closet.

You can buy affordable, stylish, quality garments to maintain your confidence, feel your best, and be content with your clothing choices if you ask yourself the right questions beforehand.

You don't necessarily have to spend a lot of money on fancy clothes to create stylish, sophisticated outfits. Looking fabulous is much easier than you think and not tied to your clothing budget or the current trends.

To help you make better wardrobe choices and craft fashionable outfits, here are some essential factors you need to consider when buying and wearing clothes.


Panaprium is proud to be 100% independent, free of any influence, and not sponsored. We carefully handpick products from brands we trust. Thank you so much for buying something through our link, as we may earn a commission that supports us.

1. Liking it


The first thing you need to keep in mind when choosing a clothing piece is whether or not you like it. Ask yourself if this is you and if it matches your expectations.

Adopt a back-to-basics approach with your outfits. Place only the pieces that matter to you the most in your wardrobe. Fill it with the staples you love to wear, prioritizing stylish yet versatile and timeless clothing pieces.

Especially if you want the clothes you buy to stand the test of time, ensure you will like them in the long run. You don't have to wear the same outfit over and over again.

Just keep the essentials in your wardrobe and combine them differently for new looks. Invest in clothes that you love. It's truly worth it. And avoid the extras you don't really like that much.

You should like and wear every fashion item you own. If you feel like you wouldn't wear it again, you probably don't need or want it enough. Try to think of at least one reason you'd want to wear it again. If you can't, don't buy it in the first place.

If you can't picture yourself wearing each garment you see in-store at least on one occasion, it's not a good investment to make for your wardrobe. Leave space for new and better items you plan to wear and have earned a rightful place in your closet.


2. Current wardrobe


Every clothing piece you plan to purchase should fit with the rest of your current wardrobe. If you can't put together an outfit you like right away with your new investment, it's a sign to avoid it.

If an item will hardly ever be in your rotation of clothes, don't buy it. Just make sure that every clothing piece you buy fits your current lifestyle and that you can pair it effortlessly.

When shopping for new clothes, list what you like to wear quite often and what you miss to complete your outfits. Then look for the best pieces to combine with what you already have in your current wardrobe.

You don't need every color of the same clothing piece. It's understandable to have multiples if you particularly love one style. But buy only the best ones. You can't wear them all as often anyway.

Make a conscious decision about what you want to wear. Don't aim for the maximum number of pieces you can have. Instead, focus on a few essential items that you adore.

You should invest in clothing that fits your unique style, that you will enjoy wearing for a long time. So list what you need to complete your wardrobe before buying new clothes. Look for pieces that match your current needs.

It's best to know in advance what you need to craft stylish outfits. Make a general note of the type of item you'd want. You don't have to be too specific. Just keep the clothes you already have in mind.


3. Fashion style


Make sure you don't buy or wear clothes that don't fit your clothing style and aren't you at all. Only get clothing pieces that do it for you. It's easier to do so if you already know your fashion style and what kind of clothes you regularly like to wear.

Don't know what your preferred fashion style is? Try to figure it out before crafting your next outfit. Experiment to find out what you like if you don't know the best look for you yet.

Try out different clothing combinations until you find the perfect match for your preferences and body type. Knowing your fashion style helps you decide what kind of clothes suit you best.

You'll look stylish and stand out from the crowd if you wear pieces that you like the most and look good on you. Discover what your style is to dress well without compromise.

Use your creativity and express yourself to find a fashion style that is all about you, showing your personality and showcasing your best features through originality, confidence, and uniqueness.

Don't hesitate to be a little creative with your outfits and push yourself out of your comfort zone. There are so many different fashion styles to try out there.


4. Garment fit


There is no need to buy or wear clothes that don't fit you perfectly. If they are one size too big or too small, don't make an unnecessary purchase.

Loose-fitting clothes don't look chic or elegant. And clothes that are too tight are just uncomfortable. Don't wear clothes that are too small or too big if your want to look your best.

Instead, let go of them and make room for clothing that fits you properly. Don't put on clothes that don't fit right, or you risk losing style and elegance. You also might damage the garments and feel discomfort.

Clothing is your second skin. It should make you feel confident and comfortable at all times. Only buy clothes that you will love to wear and avoid the rest. Make every piece in your closet a winner.

It's a good idea to try each garment on before you buy it. If you can't, then consider not buying. Even returning or exchanging clothing sizes costs an excessive amount of time, money, and resources.

Avoid tops that are too large, wide dresses, and baggy pants that hide your shape. They make your body look bigger than it is. Avoid clothes that are too tight, especially around your midsection, as they are annoying and unaesthetic.

What you should do is buy and wear clothing with the perfect fit that skims your figure, emphasizes your waist, and makes you look fabulous.




5. Outfit colors


Choosing the right colors for your outfits can instantly improve your look. If you put together the perfect combination of colors, you'll easily dress better regardless of your budget.

Don't wear colors that are too bold but don't shy away from colors completely. Choose neutral colors that are more elegant and refined to mix and match easily.

Neutral colors make pieces very versatile and timeless, and they can work with any outfit. Choose a few colorful pieces once you feel confident about your style to add a twist to your wardrobe.

You can wear classic colors all year round effortlessly. They improve your look by giving a particular nuance to your outfits, whether they're casual wear or formal wear.

While neutral colors make your outfits chic and classy, bright colors make you stand out and appear confident but might draw attention where you don't necessarily want to.


6. Clothing quality


Only purchase high-quality clothing and avoid pieces that will rip, pill out, lose buttons, or threads. Choose well-made garments made from durable and resistant materials.

Don't buy or wear garments with poor construction or cheap fabrics. They will fall apart quickly. And you won't be able to wear them as often as you'd like.

Make sure to check the quality of each clothing piece before buying. It's easy to look fashionable if you wear high-quality clothes, especially if you want to dress up.

High-quality clothing might be more expensive when you buy it at first. But you will save money in the long run as it will last longer and you'll need to change clothes less often.

Think carefully about how you spend your money on clothes. Take a step back and invest in a smaller number of high-quality pieces instead of many garments that you only wear just a few times.


7. Stand of time


Choose classic and timeless clothing pieces that don't go out of style as fast as trendier pieces. They will save you money and improve your fashion style to look your best.

Simple fashion aesthetics are better for the eye, the planet, and your budget. Invest in classic and timeless pieces to keep your look minimal and original.

Focus on simple cuts, clean shapes, and classic silhouettes that can last several seasons up to many years. Wear versatile and timeless clothes over trendy outfits.

Pick clothing pieces that you can combine easily into different outfits. It's an easy way to dress well and improve the way you look and feel.

Don't buy clothes that are trendy and fall out of style quickly. A more classic and timeless look is preferable to dress better. It's about creating a wardrobe made to last.


8. Price and budget


Buying fancy pieces that are out of your budget won't necessarily help you have style. On the contrary, that's what people do when they don't know much about fashion.

You don't need to shop for expensive, luxury clothing to look fabulous. It's sometimes difficult to resist the urge to spend your monthly budget on upscale brands. But try to buy clothes that are within your budget.

As more celebrities and influencers wear luxury pieces from top fashion designers, you might be inclined to purchase the same expensive outfits.

But when you are on a budget, you need to be more mindful of your purchasing decisions. You don't have to purchase the same expensive outfits worn by A-list celebrities and social media personalities to dress well.

If you are on a tight budget, there are simple ways to buy more responsibly and afford stylish looks for less. Shop strategically, do a bit of research, and think outside the box to build a conscious wardrobe.

Don't fall into the trap of thinking you cannot look great without spending tons of money on clothes. With some simple and easy-to-use tips, you can dress well for cheap when your budget is limited.


9. Brand sustainability


Shop from the most transparent, accountable, and sustainable brands. Many fashion companies add ethical, vegan, and affordable options to their collections.

The best ethical and sustainable fashion labels help you dress sustainably and protect the planet, the people, and the animals living on it. Buy and wear clothing from brands that implement sustainable practices.

It's a sure way to dress better, look and feel your best with a clean conscience. Be a conscious consumer and make consistent efforts to choose ethical and sustainable options.

Most materials used by garment manufacturers are wasteful and highly polluting. It's much better for the environment if you purchase clothes made with eco-friendly and sustainable fabrics.

It helps a lot to reduce the disastrous environmental impact of fashion. Buy new clothes made from materials that reduce pollution, energy consumption, water usage, chemical release, and greenhouse gas emissions.

Follow this guide to check if a fashion brand is ethical and support more transparent, responsible, and accountable companies. Look at their values, policies, certifications, and supply chain.

It's better to choose clothes manufactured with responsible sourcing and the least possible impact on people, animals, and the environment.


10. Closet space


Finally, think about how much room you have left at home before buying new clothes. It doesn't make any sense to make a new purchase if you have no space left for it in your closet.

Make space in your wardrobe before buying new garments. Go through your clothes to find what clothing pieces you should keep and what you can get rid of now.

Get rid of the clothes you don't wear or need anymore. Just make sure to do it responsibly by donating them, selling them, or recycling them.

Keep only the best items in your wardrobe to boost your confidence and drastically improve the way you dress. The best clothing pieces are those you wear all the time. They should look amazing on you and make you feel your best.

Clean up your wardrobe to save space, improve your fashion style, and have an easier time getting dressed in the morning. To help you declutter your wardrobe, use these tips to clean your closet.

If you still lack space, extra storage space might help you. Try to add shelves, bars, baskets, boxes, use corners, organizers, clothing racks, special hangers, and stack your shoes.
Was this article helpful to you? Please tell us what you liked or didn't like in the comments below.