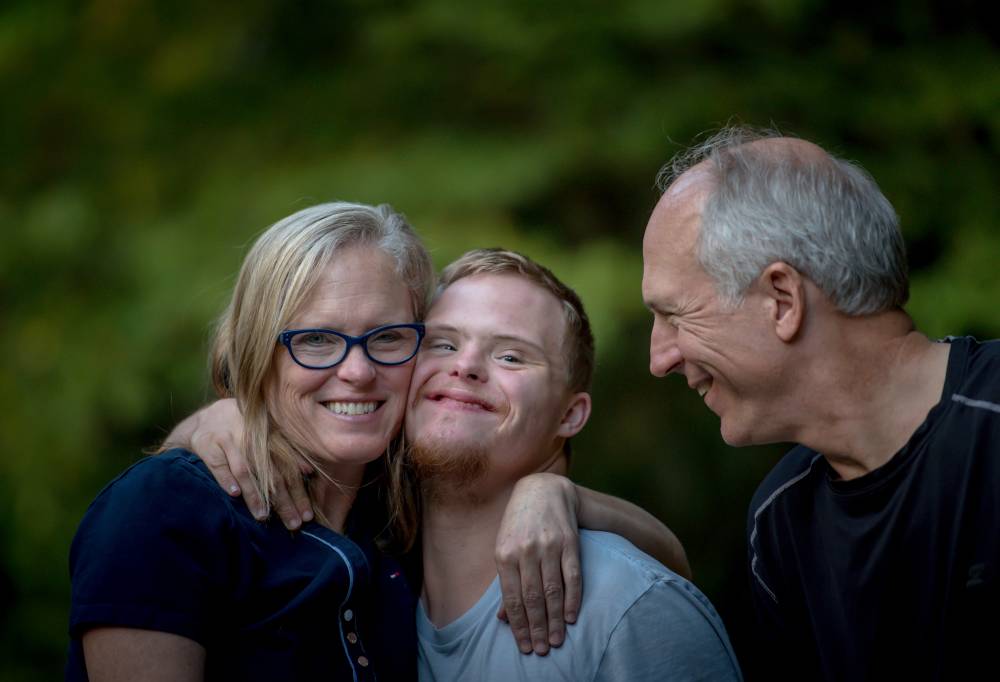 Is it Better to Donate to Goodwill or Salvation Army?

Whether you are decluttering your home or moving, donating your unwanted items to Goodwill or Salvation Army is a great option. It not only protects the planet by reducing pollution and waste but also helps people in need.

To choose to donate to Goodwill or Salvation Army, most people look at what organization is the most practical for them. Some criteria are services provided, pick up, or assistance on site. For others, the core mission of the organization matters much more.

Keeping a donation bag, giveaway box, or suitcase filled with clothes you don't wear is an amazing idea to make space in your closet and avoid feeling overwhelmed. 
When the donation pile gets full, it's time to donate to someone else that may need your things more than you do.

People tend to throw away unwanted clothes in the trash. And the large majority of them end up in landfills or incinerators where they release carbon dioxide, methane, and toxic gases into the atmosphere. Follow my guide on 10 ways to keep your clothes out of landfills to help the environment.

According to Euromonitor International, the average American throws away 70 pounds of clothing every year. 16.9 million tons of used textile wastes are created each year in the United States, according to the Environmental Protection Agency (EPA).

Donating your items can even save you money. It won't get you extra cash right away in most cases. But your donations can be used as a deduction when you write your taxes. You can get a larger tax return.

If you would like to sell your clothing instead, read up my article on how to get rid of unwanted clothes for money to get a list of some great places to buy and sell your pieces.

Whenever possible, drop off your stuff at a donation center such as Goodwill or Salvation Army. It's an easy way to give it a second life.

Both of them are nonprofit organizations that offer many social services for underserved communities with philanthropy and social well-being in mind.

This raises the question. Is it better to donate to Goodwill or Salvation Army?


Panaprium is proud to be 100% independent, free of any influence, and not sponsored. We carefully handpick products from brands we trust. Thank you so much for buying something through our link, as we may earn a commission that supports us.

Donating to Goodwill
Goodwill Industries International Inc., or shortened Goodwill, is a nonprofit organization that helps people overcome challenges to build skills, find jobs, and grow their careers.

Goodwill is funded by retail stores and financial donations. When you donate your gently used items, the Goodwill network sells them in local thrift stores or online at shopgoodwill.com and use the revenue generated to create community programs.

Goodwill served more than 35 million people worldwide in 2018 and helped more than 242,000 people improve their skills to better their careers in industries such as IT, banking, and health care.

Goodwill was founded in 1902, more than 100 years ago. Today, there are 157 local Goodwill organizations across the United States, Canada, and 12 other countries.

CharityWatch evaluates certain criteria related to a charity's Governance and Transparency. Its latest report issued in May 2019 gives Goodwill an A grade.

But there is a lot of controversies around Goodwill activities. Plenty of articles explains what happens to our clothes when we donate them to Goodwill. A lot of our donations are not used and instead become rags or are shipped overseas.

Change.org previously reported in 2013 that Goodwill pays thousands of workers with disabilities less than a minimum wage, as low as 22 cents per hour.

The 2017 IRS Form 990 of Goodwill lists a salary of CEO James Gibbons as $598,300 with additional compensation of $118,927.

Donations to Salvation Army
The Salvation Army is an international charitable organization and protestant church. It provides spiritual, physical, and emotional services to local communities that face obstacles, hardships, and challenges.

Based on the message from the Bible, the 1.5 million members of Salvation Army members, the Salvationists, work to meet human needs wherever, whenever, and however they can without discrimination.

They not only offer job training like Goodwill but also summer camps, disaster relief, food pantries, help for domestic abuse, alcohol, and drug rehabs.

Salvation Army was founded in 1865, more than 150 years ago. It's headquartered in London, United Kingdom. It serves approximately 23 million Americans annually and operates in 130 countries around the globe.

Salvation Army operates a network of well-known charity shops and thrifts stores located throughout the world. It raises money for its community programs by selling donated used items such as clothing, furniture, and toys.

You can even schedule a free pick up of your stuff when you are ready to donate your clothing, appliances, automobiles, or housewares. Your donations are tax-deductible.

Salvation Army sells used clothing in local stores or wholesale on the second-hand clothing market globally.

But the Salvation Army used to discriminates on religious beliefs because it's a church. LGBTQ activists strongly criticize its practices which criminalized homosexuality. But the organization claims that's not true.

The anti-gay lobbying is powerful in many countries around the world. It very actively opposes rights to LGBTQ folks expresses homophobic views. And harm-reduction services don't make up for it.


Other places to donate
You can also donate old items in good condition to other churches, family service agencies, immigrant support groups, homeless and women's shelters.

Some animal shelters in your local area will accept blankets, towels, and linens. Contact them first and ask what kind of donations they can take.

Other non-profit organizations and charities to donate to are:


It's also a great idea to research non-profit organizations and charities on Charity Navigator or CharityWatch to learn more about their activities before you donate to them.

If you would like to donate your stuff through a house-to-house visit, these organizations will pick it up:


I hope this was helpful to you to better understand the difference between Goodwill and the Salvation Army.

You can help tremendously by donating your used items. In the end, the choice is yours. It's completely personal. Both do a lot of good. Most people pick the closest organization, the one that is the most convenient for them.

A lot of people prefer the Salvation Army because they seem well-motivated with less abuse of funds, are more welcoming, and contributions can potentially do the most good.

Keep in mind that apparel, footwear, accessories, and small items are the easiest to donate. And they must in good condition. Otherwise, they won't be helpful.

Have you already tried any of them? I'd love to hear about your experiences and tips you may have. Share them with us in the comment section below.
Was this article helpful to you? Please tell us what you liked or didn't like in the comments below.