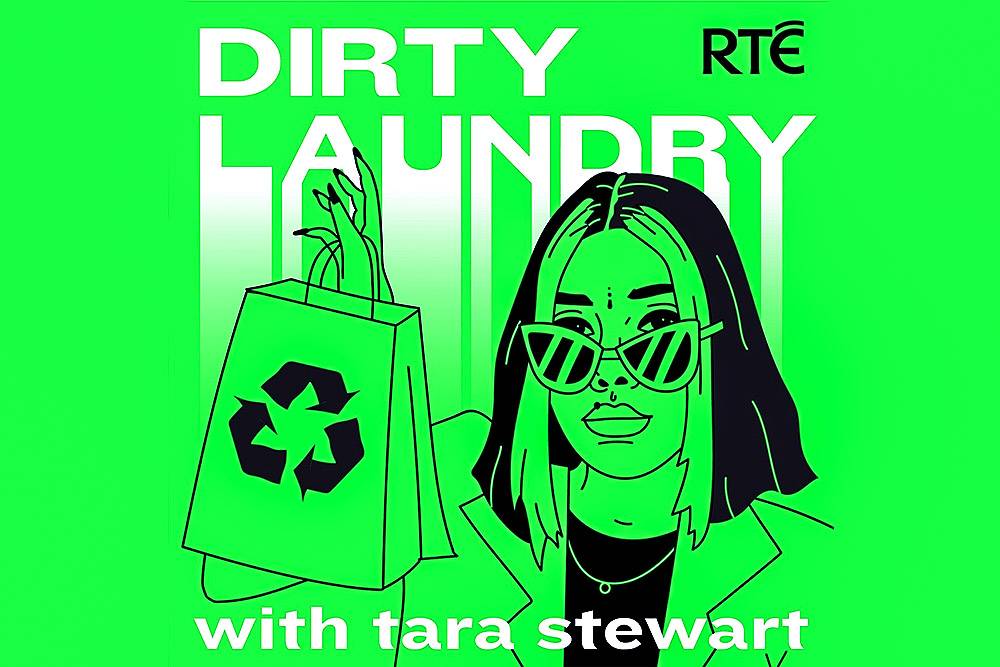 Listen To The Dirty Laundry Podcast With Tara Stewar‪t‬

Tara Stewart is a DJ and founder of the Dirty Laundry sustainability podcast. She talks about sustainable fashion and why she stopped buying fast fashion.

Tara Stewart explores the world of sustainable fashion and analyses how we produce and consume clothes today. She assesses the future of style influencers and how large fashion brands deal with the climate crisis.

Getting into sustainable fashion can be quite challenging. It's easy to feel overwhelmed and have no idea where to start. But sustainability is crucial for the future of the fashion industry.

The global textile and apparel industry has a catastrophic impact on the environment. We need to rethink how we produce and consume clothes to prevent irreversible damage to people, animals, and the planet.






Tara Stewart left fast fashion for slow fashion after watching the groundbreaking documentary The True Cost. And this change has been for the better.

Slow fashion advocates an alternative to fast fashion. This global movement within the clothing industry promotes respect for the well-being of people and the environment.


"Up until 2 years ago, I used to work with fast fashion brands – mainly DJing for them and getting paid to wear their clothes. I always felt so proud that I was being asked to wear clothes by brands that had a huge influence and I had looked up to for years.

It wasn't until I watched the groundbreaking documentary The True Cost which documents the lives of garment workers around the world. It opened my eyes to the devastating effects this industry could have on people and the planet.

I felt so guilty thinking I was contributing to a bigger problem and influencing people to buy fast fashion with the swipe up links I was being paid to post."

- Tara Stewart, DJ, radio presenter, and Dirty Laundry podcast host, as told to Stylist


Fashion blogs, podcasts, and social media channels are a great source of inspiration, especially for people looking to curate a fresh, chic, and fashionable wardrobe.

Fantastic influencers help people worldwide discover new and trendy fashion brands to buy from and put together elegant and stylish everyday outfits.

However, this global phenomenon leads to the overproduction and overconsumption of cheap disposable clothing. Today, fast fashion represents the culture of instant gratification. Thousands of new styles are produced and sold every week.

Fast fashion is the result of the growing consumers' demand for speed and value all year round. It's the main driver of growth in the fashion industry.

Tara Stewart decided to start her Dirty Laundry podcast as a way to learn more about sustainable fashion. She invites pioneers in sustainable fashion, designers, founders, and entrepreneurs, that are really truly making a difference.

Tara Stewart and her guests are really passionate about many social issues and deeply care about the future of fashion.

Listen to the Dirty Laundry podcast with Tara Stewar‪t‬ on Spotify or Apple Podcasts.

Image via RTÉ.
Was this article helpful to you? Please tell us what you liked or didn't like in the comments below.