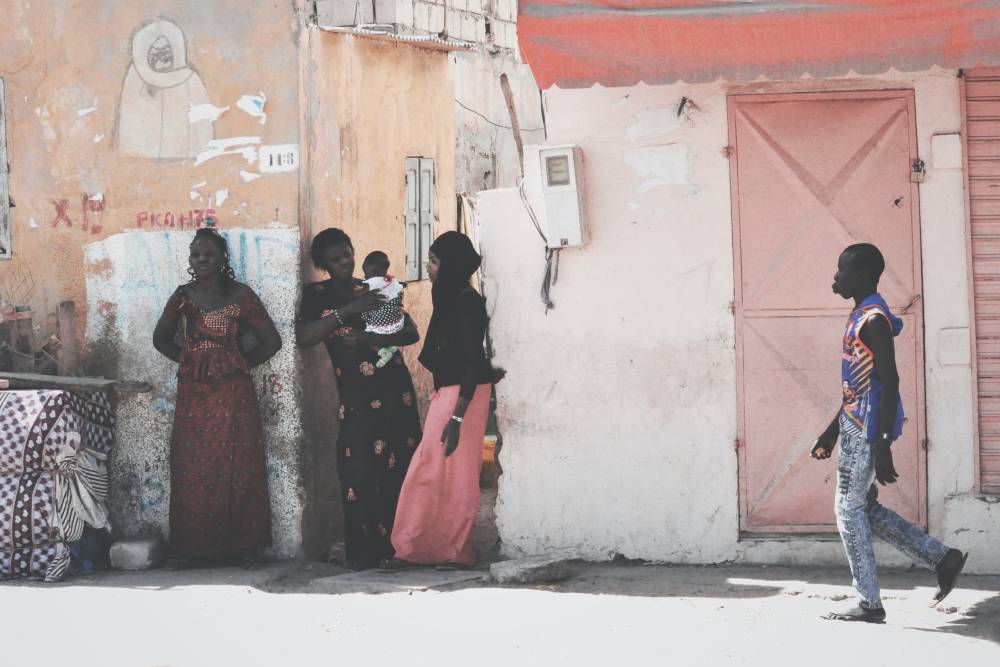 Diarrablu Sustainable Collection From Senegal

Diarrablu now offers sustainable fashion made in Senegal from leftover fabrics, organic cotton, lyocell, and cupro. The brand's environmentally friendly collection includes jumpsuits, dresses, and shoes.

Diarra Bousso launched her apparel brand Diarrablu in 2015 in Silicon Valley and now aims to "to iterate for sustainability while highlighting the African continent's rich colors and unique patterns through practical and versatile pieces designed using mathematical concepts or algorithms."


Sustainability should be a top priority for all fashion designers, brands, and retailers. Fashion is one of the most polluting industries in the world. It produces excessive amounts of waste, pollution, and carbon emissions.

Born in Senegal, Diarra Bousso produces the majority of Diarrablu clothing pieces with artisans in Dakar. Diarra's mother, Khoudia Dionna runs the atelier in Dakar and oversees all locally manufactured products.

Diarra Bousso created a fashion and lifestyle company called Dakar Boutique Group in 2013 which now houses her label Diarrablu.
"When I decided to launch a line, the first thing I did was go back to the artisanal village. I spent a few weeks there just watching how they work and thought about how I could incorporate technology. [...] We need to help artisans brand their work with storytelling and social media. Otherwise, they're just seen as a corner shop, and they're going to disappear."

 - Diarra Bousso, Diarrablu founder

Today's consumers are still very attracted to fast fashion as it's easy, cheap, quick, and trendy. Fast fashion brands and retailers are moving into Africa and undercutting artisans on price.

More sustainable fashion brands must partner with African artisans to produce clothing and accessories. It's now necessary to protect the environment while empowering local communities.

Discover Diarrablu's sustainable collection at Diarrablu.com


Was this article helpful to you? Please tell us what you liked or didn't like in the comments below.