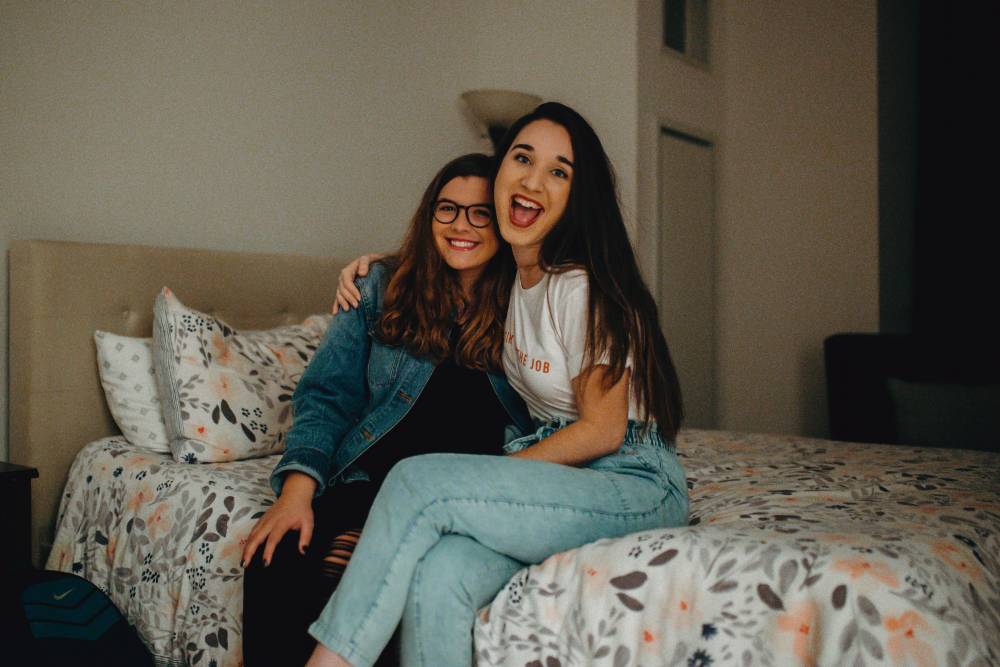 10 Best Charities That Pick Up Your Donations For Free

Whether you want to declutter or move out to a new place, now might be a good time to go through your stuff and donate some of them. Some fantastic charities can pick up your donations for free at your house.

If you feel like you have too many clothes, appliances, furniture, household items, books, toys, or other small items, think about cleaning out your closet, house, and garden to save money, time, and space.

If you are a hoarder like me, you probably have too many things at home that encumber your living space for no reason. Some of the stuff you keep may have no use anymore and take precious space without purpose.

Now is the time to clean up your environment and get rid of all the things you don't need anymore. But don't throw them in the trash. It makes more sense to donate them if they are still in good condition.

Many nonprofit organizations and charities offer social services to underserved communities. They are fantastic places to donate old clothing and furniture.

You can donate your pre-loved clothes to homeless and women's shelters, family service agencies, immigrant support groups, community outreach centers, thrift stores, and churches.

Blankets, towels, and linens can go to animal shelters in your local area. You can also ask several organizations near you to collect your old shoes and clothes in a house-to-house visit.

Here are some of the best charities that pick up your donations for free.
Panaprium is proud to be 100% independent, free of any influence, and not sponsored. We carefully handpick products from brands we trust. Thank you so much for buying something through our link, as we may earn a commission that supports us.


The Salvation Army is an international charitable organization and protestant church. It provides spiritual, physical, and emotional services to local communities that face obstacles, hardships, and challenges.

You can schedule a free pick up of your stuff when you are ready to donate your clothing, appliances, automobiles, books, mattresses, or housewares. Your donations are tax-deductible.

Based on the Bible's message, the 1.5 million Salvation Army members, the Salvationists, work to meet human needs without discrimination.

They offer job training, summer camps, disaster relief, food pantries, and help for domestic abuse, alcohol, and drug rehabs.

The Salvation Army was founded in 1865, more than 150 years ago. It serves approximately 23 million Americans annually and operates in 130 countries around the globe.

The Salvation Army operates a network of well-known charity shops and thrift stores located throughout the world. It raises money for its community programs by selling donated items.




Goodwill Industries International Inc., or shortened Goodwill, is a nonprofit organization that helps people overcome challenges to build skills, find jobs, and grow their careers.

Most Goodwills make house calls for furniture or other large items that are hard to transport. Contact your local Goodwill to find out whether or not a pick-up service is available in your community.

Goodwill accepts your gently used shoes and clothing, appliances, furniture, toys, art, books, and housewares.

Goodwill served more than 25 million people worldwide in 2019 and helped more than 230,000 people improve their skills to better their careers in industries such as IT, banking, and health care.

Goodwill was founded in 1902, more than 100 years ago. The charitable organization gets money through its retail stores and financial donations.

When you donate your gently used items, the Goodwill network sells them in local thrift stores or online at shopgoodwill.com and use the revenue generated to create community programs.

CharityWatch's latest report issued in May 2019 gives Goodwill an A grade.



The Society of St. Vincent de Paul has provided person-to-person services to the most vulnerable people in communities throughout the United States. The charity tailors its services to meet the unique needs of the communities it serves.

Contact your local SVDP thrift store to ask if pick-up service is available in your community.

The Society of St. Vincent de Paul doesn't offer any furniture pick-ups at this time. However, you can visit pickupmydonation.com to make a donation request. If you meet the minimum size requirements, you can schedule a pick-up.

The Society of St. Vincent de Paul is a Catholic lay organization inspired by Gospel values. It leads women and men to join together to grow spiritually by offering person-to-person service.

The Society's nearly 100,000 trained volunteers in the United States helped more than 5.4 million people through visits to homes, prisons, and hospitals.




Clothes for Charity is a service providing funding for nonprofit organizations. It organizes the collection and distribution of used clothing and household items.

Your clothing donations allow the Clothing Pickup Service to contribute funding to local nonprofit organizations. The service collects all clothing and household items and sells them in bulk to thrift stores in the USA.

Scheduling a pick-up depends on your location. The easiest way is to click on the map image and contact the service branch for your area.

Clothes for Charity supports several charities, including Paralyzed Veterans of America and YWCA of Lake County.



Vietnam Veterans of America makes sure that those who serve the country receive the care and respect they have earned. It knows what returning veterans face.

Pick Up Please is America's best donation pick-up program for Vietnam Veterans of America. You can easily schedule a pick-up online right from your computer or mobile device.

Vietnam Veterans of America accepts your pre-loved clothing, shoes, purses, household items, toys, and more.

The organization creates a positive public perception of Vietnam veterans. It supports the full range of issues that matter to them and seeks full access to quality health care.

You can help make a difference in the lives of veterans and their families. Your clothing donations fund local, state, and national programs of the Vietnam Veterans of America.




Planet Aid started back in 1997 in the Boston area, aiming to do something good for the planet and the poor. It puts its faith in the idea that people have a desire to help others and the Earth.

Planet Aid accepts used clothing and shoes in its convenient yellow bins. You can also host a clothing drive. Your school, sports team, religious group, company, scout troop, or other organization can hold a community recycling event. Contact your local Planet Aid to learn more.

Donating your clothes and shoes will keep them out of the trash and into the hands of someone who can give them a second life. It helps Planet Aid fund development projects all over the world.

The nonprofit organization informs, mobilizes, and inspires individuals and communities to work together to bring about worldwide environmental and social progress.

Planet Aid believes that good stewardship is essential for the well-being of current and future generations.

It works to strengthen and organize communities, reduce poverty, promote small enterprise development, improve access to training and quality education, support sustainable local food production, increase health awareness, and encourage healthy lifestyles.




The Furniture Bank Association of North America ensures that furniture and housewares end up back into the community to support getting children off the floor and families established in a furnished home.

You can arrange a pick up of your gently used but unwanted furniture, housewares, and more. Search the North American directory of furniture reuse social purpose organizations.

Many of the various local donation centers offer pick-up services. They provide furniture to families struggling financially or transitioning from homelessness across the United States and Canada.

Furniture banks are registered charities, not-for-profit organizations, or social enterprises. They provide gently used household furnishings to individuals and families in need at little or no cost.




Habitat for Humanity is a nonprofit organization that helps people in your community build or improve a place they can call home.

The charity operates home improvement stores called Habitat ReStores that accept small and large donations of new or gently used furniture, appliances, housewares, building materials, and more.

Many Habitat ReStores offer free pick-up of large items. Contact your local Habitat ReStore to schedule a pick-up.



Big Brothers Big Sisters of America offers programs and services nationally and in your local community to develop more college grads, community leaders, and entrepreneurs.

Your donation positively impacts a child's life and makes you part of something big.

You can schedule a free pick-up with the Big Brothers Big Sisters of America. They accept gently used clothing, household items, books, toys, art, and cars.

Big Brothers Big Sisters helps children realize their potential and build their futures. The organization nurtures children and strengthens communities since 1904.




The Arc helps those who have intellectual or developmental disabilities. It ensures that they have the opportunity to decide how they live, learn, work, and play.

The Arc Thrift Stores accepts most items at any of their stores or one of their convenient drop off locations, including clothing, housewares, toys, furniture, and electronics. You can also schedule a pick-up for large furniture only.

Your generous donations stay in the community and help people with intellectual and developmental disabilities and their families.


Was this article helpful to you? Please tell us what you liked or didn't like in the comments below.