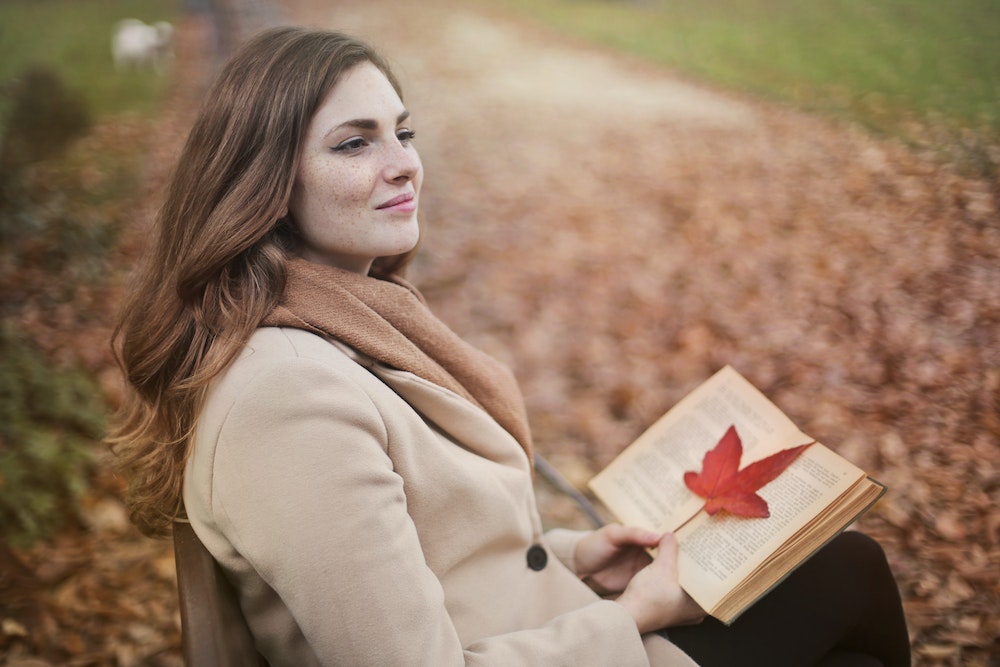 What to Wear in Central Park: Your Ultimate Style Guide
Central Park, the heart of New York City, is a beautiful escape from the bustling streets and skyscrapers. To fully enjoy this iconic urban oasis while engaging in leisurely strolls, picnics, or outdoor activities, dressing appropriately is crucial.
This New York City gem offers countless opportunities for relaxation and exploration. By selecting the right outfit based on the weather and planned activities, you can enjoy your time in NYC while looking effortlessly stylish and comfortable. Pack your favorite scarf, an umbrella, and a chic ensemble, and get ready for a memorable day in this stunning park.
As a devoted New York enthusiast, I've taken many walks through Central Park. Regardless of the weather, you're sure to enjoy this hotspot, frequented by both New York natives and tourists alike. In this style guide, we'll explore the perfect outfits for your various Central Park adventures.
Panaprium is proud to be 100% independent, free of any influence, and not sponsored. We carefully handpick products from brands we trust. Thank you so much for buying something through our link, as we may earn a commission that supports us.
Scarf
Fall is arguably New York's star season. The leaves are turning into a gorgeous array of oranges and browns, and the sticky hot weather starts to cool down. A stylish scarf becomes a versatile accessory to add a pop of color and warmth to your outfit. 
Choose a soft and cozy scarf that complements your attire while keeping you comfortable during your park visit.
Check out these affordable, ethical, vegan winter scarves to keep you warm. 
Umbrella
Central Park's weather can be unpredictable, so it's always a good idea to have a compact umbrella on hand. Stay prepared for sudden rain showers or intense sunshine by carrying a stylish and functional umbrella.
Discover these 20 simple outfit ideas to wear in Ireland.
Jeans and a Tee
For a classic and casual look, pair your favorite jeans with a comfy tee. This effortless ensemble is perfect for exploring the park's many attractions, from its scenic pathways to charming bridges.
Wear this chilled get-up with sneakers or walking boots.
Complete your outfit by taking a look at these 17 popular cheap European denim brands.
Summer Dress
Ladies, we all know the fantastic feeling of perusing a park in a cute summer dress. Weather permitting, a breezy summer dress could be the perfect outfit for a wander amongst the greenery.
Opt for flowy fabrics and fun patterns that allow you to move freely as you enjoy Central Park's beauty.
Here are 20 cheap and cute summer dresses just for you.
Maxi Dress
There are many nice sun spots in Central Park. Channel bohemian vibes with a maxi dress to keep cool and look gorgeous all at once.
This long and elegant garment is ideal for a leisurely day in the park, offering both style and comfort. Choose one in your fave color or pattern to feel your best.
Take a peek at these USA-made maxi dresses now.
Sweater
For a cozy and chic NYC look, wear a lightweight sweater during cooler months. Layer it over your outfit to stay warm while still looking fashionable.
A sweater looks great on both men and women, and with so many styles and colors to choose from, it's a look you are sure to get right.
Wondering what is best to wear over a sweater, then have a read of our blog.
Workout Gear
With its flat paths and stunning scenery, Central Park is a perfect place for outdoor exercise. Dress in comfortable and breathable workout gear to jog, cycle, or practice yoga surrounded by nature.
Take a look at these 14 best affordable workout leggings with side pockets.
All-Black 
Remember New York is one of the fashion capitals of the world. And Central Park is no different. For an effortlessly cool and polished appearance, opt for an all-black outfit with a blazer and stylish boots. 
This chic ensemble is perfect for casual outings or a sophisticated date in the park.
Discover these cute zoo date outfit ideas now.
Jumpsuit
Ladies, you can make a fashion statement with a trendy jumpsuit. This one-piece wonder combines style and ease, perfect for exploring Central Park with a touch of flair.
You could pick any material, but denim is a popular choice, as it gives off a 1970s vibe.
Check out these 1970s-inspired outfits for 2023. 
Hoodie
If you're looking for a sporty, casual and warm outfit then a classic hoodie is a safe bet. 
No matter your gender, you could pair it with a denim jacket, camel coat, or biker jacket and look effortlessly cool.
Take a peek at these excellent clothes to wear over a hoodie.
Coat
During the colder months, a stylish coat is a must-have for your Central Park visit. Choose a coat that complements your outfit while keeping you warm and cozy.
There are hundreds of styles to choose from, so make sure you get one that compliments your figure. You want to aim for Harry Met Sally, not Home Alone.
Here are the 20 best affordable winter coats, just for you.
Cardigan and Jeans
Whether you are more of a tomboy, or feminine, you can rock a cardigan.
For a laid-back and comfortable outfit, pair a cozy cardigan with your favorite jeans. This combo is perfect for a relaxing day in Central Park with friends or family.
Check out these 20 best affordable and sustainable cardigans. 
Warm Hat
Stay cozy and stylish by wearing a warm hat during chilly weather. Whether it's a beanie, beret, or fedora, a hat can elevate your look and keep you comfortable.
Choose one in a color that complements your skin tone, hair, or the rest of your outfit for extra fashion points.
Find your fave warm and sustainable hat from our top picks.
Sneakers
Comfortable footwear is essential for exploring Central Park. Opt for trendy sneakers that allow you to walk or bike around the park with ease.
In 2023, it's probably the most fashionable choice of warm footwear, so pick a pair that represents your own personal vibe.
Complete your look by checking out these awesome sustainable sneakers from Europe.
Layer Up
New York weather can be unpredictable, so layering is key. Combine a mixture of lightweight pieces that you can easily remove or add depending on the temperature.
Layering isn't only a functional way to dress, it can look very classy too. You can rock an And Just Like That ensemble, any way you wish.
Find out what the fashion mistakes to avoid in Scotland are from our blog.
Crossbody Bag
Keep your essentials close and your hands free with a crossbody bag. This practical accessory ensures you can carry your belongings comfortably while enjoying the park.
Choose one in a funky color to make a statement, or go for a nice neutral tone to blend in with the park's color palette. 
Find your fave recycled tote bag from this hot selection.
Waterproof Jacket
NYC experiences every season with gusto - and Spring can be wet! Don't let unexpected rain showers ruin your day. 
Be prepared with a stylish waterproof jacket that keeps you dry and fashionable throughout your Central Park adventures.
Discover these 19+ outfits to wear out with your boyfriend.
Was this article helpful to you? Please tell us what you liked or didn't like in the comments below.
About the Author: Catriona Jean