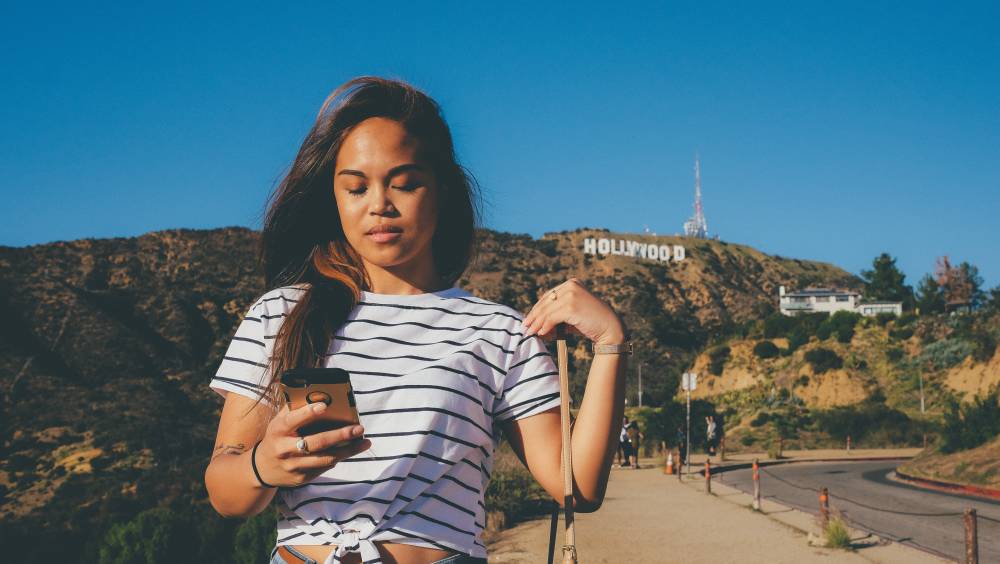 California Needs To Do More For Sustainable Fashion

So many fashion brands aiming to be more sustainable are based in California, such as Everlane, The North Face, Patagonia, or Reformation. The Golden State does a lot in environmental protection but is it enough?

Emissions standards are often more stringent in California compared to those set by the federal administration. Legislations to reduce global warming and plastic waste are also being worked on.

In 2019, California became the first state to ban fur trade, sale, and donations of any kind. Governor Gavin Newsom signed into law a bill to fight animal cruelty and promote animal welfare.
"California is a leader when it comes to animal welfare and today that leadership includes banning the sale of fur. But we are doing more than that. We are making a statement to the world that beautiful wild animals like bears and tigers have no place on trapeze wires or jumping through flames. Just YouTube the videos showing the cruel way these animals – often stripped from their mothers as babies – are trained to do dangerous tricks. It's deeply disturbing."

 - Gavin Christopher Newsom, American politician, and businessman
Ethical fashion is a priority today and matters to everybody. The mass farming and killing of animals have disastrous long term consequences.

A more sustainable and fair approach to fashion is necessary to limit climate change, pollution, waste, cruel treatment of people and animals in the industry.

Avoiding fur products is a step in the right direction. But what about the billions of sheep, pigs, cows, calves, goats, and buffalos that die every year to make wool and leather?


Wool and leather production also have catastrophic impacts on the environment. The farming and processing of animal-derived textiles pollute the air, soil, water sources, and produce greenhouse gases and wastes.

California needs to do more for sustainable and ethical fashion. The textile and apparel industry is the second-largest polluter of freshwater globally.

The Golden State has led pollution, chemical, and conservation policies for decades. Once again, it's time to set an example and model for other states and even federal authorities.

Every year, the fashion industry emits as much greenhouse gases into the atmosphere as the whole of Europe. It also contaminates clean water and the ocean with plastic microfibers containing hazardous chemicals.

Luckily, the need to transform the fashion industry and protect the environment lead many students to find their passion early, especially in California.

Jasmine Sears is one of them. She pursues a degree in environmental studies at the University of Southern California (USC).
"The fashion industry has such a huge environmental impact. Everybody wears clothes, so they are constantly being produced. The more I learned about fashion production, the more I was convinced that this is the perfect place to implement sustainability. Fashion can be so damaging in so many different ways. For fast-fashion brands, which are thankfully becoming less popular, they produce a ton of clothes overseas. They aren't managing their production very closely, so who knows how much waste is occurring."

 - Jasmine Sears, University of Southern California student
Many Californians think about sustainability actively. They understand that everyone has a role to play, businesses, organizations, governments, and the general public.

That's the way Californians simply are. California is a unique place because of its climate, culture, history, and geography.

"California is unique in that it's close to the mountains, it's close to the ocean, it's close to deserts. Everyone, even people living in cities, are very in tune with nature, with going to the beach, going hiking and just being out and involved."

 - Jordan Nodarse, creative director of Los Angeles-based denim brand Boyish Jeans
The California College of the Arts (CCA) is also one of the first design schools to incorporate sustainability into its curriculum, where students work towards tangible design solutions while focusing on effecting social change and building environmentally sustainable design practices.



"Californians have a very can-do, edge-of-the-Western-world point of view. There's also a history of dissent and nonconformity, which I think enables thinking to go beyond the traditional fashion industry that might be more restraining on the East Coast or in Europe."

 - Lynda Grose, chair of the fashion design program at the California College of the Arts


There are so many opportunities to promote sustainable fashion in California and make it the sustainable fashion capital of the United States. A lot of farms, textile mills, and garments factories operate in the state.

In a time where a global crisis like the COVID-19 pandemic can shake down entire industries, we need to rethink how we produce and consume clothes.

Sustainability is now more important than ever for fashion. Consumers think carefully about how they spend their money. The future of fashion, especially in California, needs to more eco-responsible, local, inclusive, and fair.
"There's an opportunity to create essentially a very small, tight geographic supply chain that would be difficult in most other parts of the country."

 - Jason Kibbey, Sustainable Apparel Coalition Chief Executive Officer


With so many workers in the Californian fashion supply-chain, California could become the nation's sustainable apparel production center.

Fashion brands, retailers, and manufacturers cannot lead the transformation alone. With globalization, sustainability is expensive, requires new infrastructures and technologies.

The collective culture in favor of sustainable fashion is already there in the Golden State. But until the government is willing to help with its promotion, change can only happen very slowly.
Was this article helpful to you? Please tell us what you liked or didn't like in the comments below.