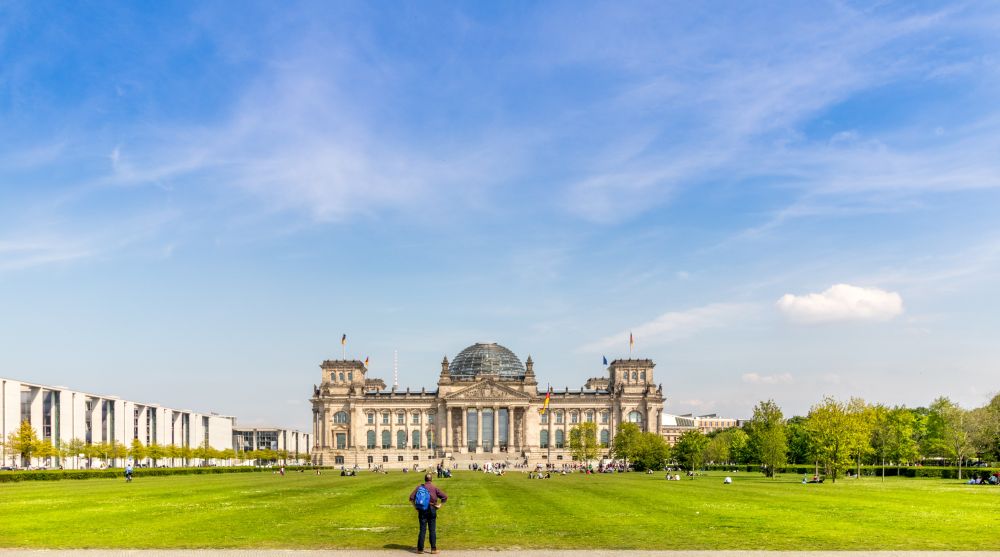 Berlin Is The Most Attractive Sustainable Fashion City

Berlin is an ideal city for sustainable fashion. There are tons of quiet and idyllic locations on the outskirts of Berlin. And they are conveniently located as well!

Anywhere in Berlin City, you have access to sustainable transport, with an excellent price-performance ratio. The increased flexibility that comes with it helps tremendously to come into contact with potential business partners.

Berlin outskirts offer a great connection to the city and the surrounding area. If you decide to settle outside of the city center, you still have access to nearby sports and leisure facilities, shops and restaurants. These are amazing advantages for yourself, friends, family, colleagues, and partners.

Today, anyone interested in fashion has to be active on the internet. For that reason, Berlin is an ideal location. Berliners and tourists have easy access to unlimited wireless hotspots throughout the city. Free wireless internet is available in many places, such as town halls, libraries, schools, museums, and train stations.

Berlin is also the most attractive city for creative people in Germany. The scene is most of the time very positive. Plus, you will find that many creative people support each other.

In Berlin, you have access to optimal conditions if you want to start a company in the fashion industry.

Many journalists, bloggers, influencers, social media personalities, and A-List celebrities visit Berlin regularly.

You can market yourself easily and you have access to a large number of potential customers. But Berlin is also a highly competitive market with highly competitive pressure.

Berlin still has challenges. Internationally, Berlin is still behind Paris, London, and New York when it comes to designer fashion.

Many brands prefer other cities to find new customers and potential buyers. The fashion market in Berlin is extremely difficult. People tend to shop conservatively, are very price-conscious, and few are willing to experiment.
Numerous fashion events take place in Berlin. You already know the Berlin Fashion Week. Around 70,000 people visit Berlin Fashion Week each season, according to the city of Berlin.

Green Fashion Week takes place in Berlin for sustainable fashion. This is a fantastic place to raise public awareness on the issues of sustainability.

Leading designers and brands in the sustainable fashion industry present their collections there before an international audience.

The FashionTech conference is also an important Berlin event. It connects fashion with the technology industry, covering all aspects of digital transformation and innovation.



"Berlin stands very, very clearly for sustainability and technology. No fashion week or trade fair location can match Berlin."

 - Thimo Schwenzfeier, Neonyt Show Director


Berlin benefits from an excellent image worldwide. Highly qualified people live in Berlin and move to settle there from all around the world.

Berlin is also extremely cheap. The cost of living is quite low in Berlin, compared to other European cities. Of course, rent depends on the location and if you're willing to share. You can find a 60sqm place with a living room and bedroom from 600 to 800 Euros.

Many companies in the fashion industry work near Berlin. It's a great city to learn more about fashion, get in contact with experts, share knowledge and experiences.

Many stores for sustainable organic fashion, fair trade clothing and fairly produced fashion have locations in Berlin, such as Wesen, Loveco, and Wertvoll.

Do you know any other great places to shop for ethical fashion in Berlin?




Was this article helpful to you? Please tell us what you liked or didn't like in the comments below.