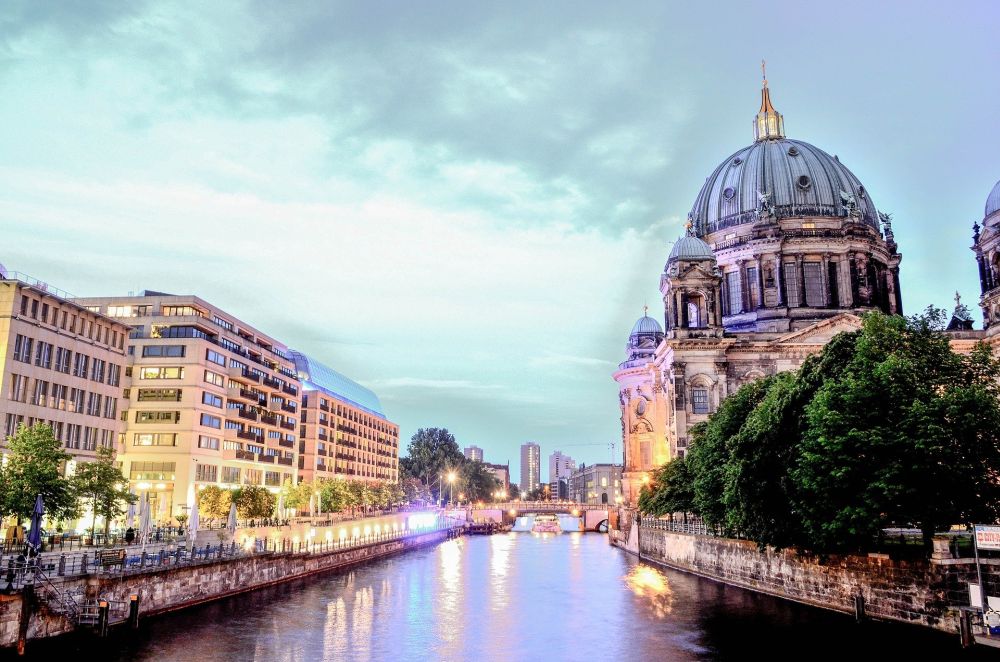 The Importance of Sustainable Fashion for Berlin
Let's talk about the importance of sustainable fashion in Berlin. Can you guess what is the world's second largest contributor to pollution? Yes it is the fashion industry.
Panaprium is proud to be 100% independent, free of any influence, and not sponsored. We carefully handpick products from brands we trust. Thank you so much for buying something through our link, as we may earn a commission that supports us.


The Problem with Sustainable Fashion
Nowadays we expect from brands a strong commitment to ethical and environmental practices. But while next generation leaders like Greta Thunberg fight for climate change, many fast fashion retailer see their revenue grow more and more. As consumers, we have the right to be skeptical to avoid greenwashing.

Yet at Panaprium it is in our core mission to raise awareness around these issues. Sustainable fashion is very important, especially in Berlin. The number of people who wants sustainably and ethically made clothes should rise up.

The biggest hurdle is eco-friendly fashion being a lot more expensive. Every brand must be consistent and make effort to offer sustainability for all, not just those who can afford it.

More and more consumers are concerned about climate change and should be able to shop sustainably everywhere, not just in Berlin. Still fast fashion is growing in popularity. This has to stop. I really hope this will change sooner rather than later. Sustainability is sexy. We believe it. It is more fashionable than fast fashion.



Berlin and the Importance of Sustainable Fashion
Why Berlin? Berlin attracts everyone interested in green fashion for good reasons, including the Panaprium team. There is lot going on for the fashion industry in Berlin. Talks and networking events, shops, malls and fairs, many opportunities to find sustainable clothing labels, designers and creatives from all over the world.

Berlin is well-known to be the only city in the world where the conventional Fashion Week runs parallel to international sustainable fashion shows. Boosting popularity and public awareness around the importance of sustainable fashion will drive many benefits for Berlin city.

Together, let's make Berlin the global hub for sustainable fashion. There was already many events running last year such as the Ethical Fashion Show, The Green Showroom (merged into the Neonyt Trade Fair & Conference), the FashionSustain conference, and #FashionTech.

I truly believe that by combining technology and innovation, it is possible to make the future of fashion sustainable. With digitalization, 3D-design, new materials and circularity.

Berlin is the perfect place to connect textile producers and manufacturers, designers, makers and creatives. There is already plenty of expert education, workshops and resources promoting sustainability and transparency within the fashion and textile industry.


Buying Sustainable Fashion in Berlin
We are big fans of consuming less and focusing on the things we really need . This is already a very eco-friendly choice. But sometimes, we have to buy something new. Then please, I beg you, keep an eye on ethical and fair production, healthy and sustainable materials.

In Berlin, it is already very easy. There are already plenty of fair fashion labels making eco-friendly clothing accessible for everyone, including yours truly Panaprium. It is a great choice to make - buying sustainable fashion:

To help save the planet,
To help the people who making the clothes,
To save materials and resources,
To support great causes and give back.

Your action matters! Everything you buy makes a difference. You have the power to transform the fashion industry for the better. Join the revolution!!
Was this article helpful to you? Please tell us what you liked or didn't like in the comments below.