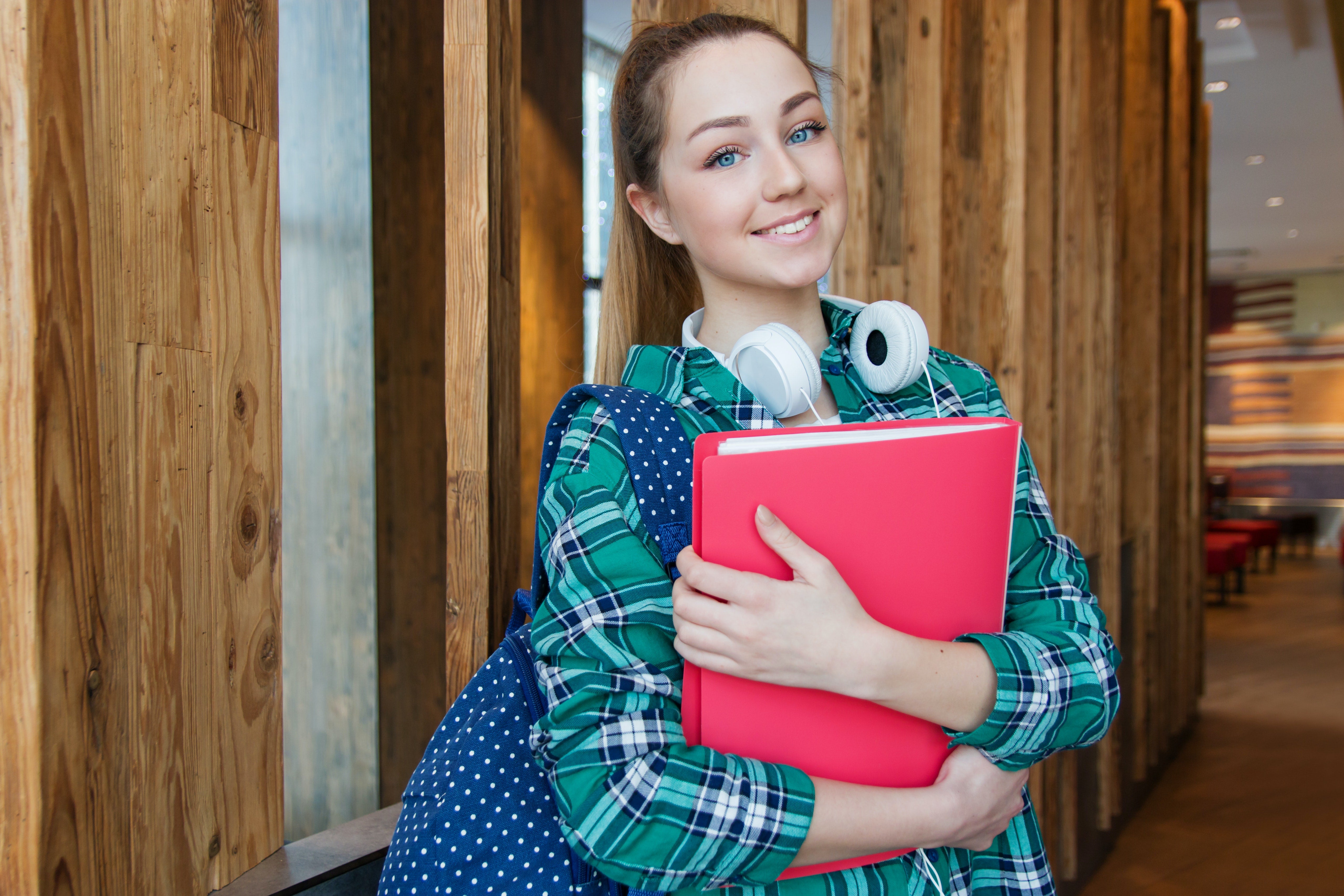 The Ultimate Guide To Beautiful University Outfits
University years are beautiful but can be stressful for several reasons - a new environment, different people, challenging tasks, and often no longer living with your family and growing apart from childhood friends.
Adding the pressure of making a good impression while being true to yourself can only increase stress levels. In this article, you will find 10 tips for budget-friendly shopping, as well as 20 awesome outfit ideas to help you navigate through uni in style.
Panaprium is proud to be 100% independent, free of any influence, and not sponsored. We carefully handpick products from brands we trust. Thank you so much for buying something through our link, as we may earn a commission that supports us.

Budget-friendly shopping tips
1. Avoid fast-fashion

A lot of fast-fashion brands sell items of very poor quality that will only last you a few wears. Moreover, they tend to go out of style season after season.
Fast-fashion is also unethical and promotes exploitation, so it is not only bad for you, but also for the planet. You can read a very comprehensive comparison between fast and slow fashion here.



2. Look beyond the price

Whenever we want to save money, intuitively we look at the cheapest items. Especially as a student, you might be tempted to look exclusively at very low prices. However, if we don't consider the quality of the material, we might end up spending more money shortly after.
Clothes of inferior quality rip very fast, and may also contain toxic die and, as a result, you will need to buy a replacement item very soon.
This is a vicious circle that promotes consumerism and makes customers spend much more money than they realize.

3. Organic brands can be affordable

Quality fashion does not have to be unaffordable and here we have some examples.

4. Don't buy something just because it is on sale

Impulse purchases are a huge part of our culture. We love sales and finding bargains is awesome! However, you should think twice and use reason to decide if you truly need a certain piece of clothing.
Think that you can raise the small amount you would anyways spend on sales for the next few months and then buy something more pricey that your wardrobe needs.

Consider saving for some quality designer items.

5. Have a budget in mind

Whenever you go shopping, try not to spend more than you have initially planned.
As a student, you will need to assign your budget very carefully, and this way, you will save a lot of money.

Check out some budget-friendly recommendations.



6. Do research

If you want to choose high-quality materials that will pass the test of time, do not just enter the first boutique and buy.
Take a look at the brands' philosophy, research to see if they are eco-friendly, and read reviews from other customers.
On Panaprium you will find tons of information about ethical brands, structured in articles like this one.



7. Buy basic pieces

Basic T-shirts, classic shirts, and simple jeans will never go out of fashion.
They are a great base for any outfit, awesome for when you are in a hurry and want a chic and easy look to wear to uni.
Make sure to always have essentials in your wardrobe. They should outnumber the fancer items that are more difficult to style.

Check out our selection of basics that you need in order to create stylish outfits.

8. Write a list of items that your wardrobe lacks

Not only do you need to set a budget, but you also want to have a clear idea of what you need.
Having some inspirational outfits in mind, go check your wardrobe and try to recreate them. See what is missing, and put it on your shopping list.

This way you make sure that you consider the beautiful and often forgotten items that you already own, and aim to add to your collection the things that you truly need.

You can always use Panaprium for awesome outfit inspiration.

9. Take care of your clothes

You first need to make sure that you bought quality items.
You don't want to go to lectures in poor fabrics that will make you uncomfortable all day long!

Secondly, you will want to read the label carefully and respect the washing nd drying instructions. This way, you can avoid shrinking and fading due to the wrong use of strong detergents and temperatures. In the long term, this helps you save lots of money and enjoy your favorite clothes for the maximum amount of time.

However, this is only possible if you bought high-quality items in the first place, that is why we insist on doing some research on the brands from which you buy.
Always look for those who value durability.

10. Take a look at your shopping habits

This is a hard one because you will need some self-criticism, but you should become aware of what you do wrong and what you do right when shopping.

Check out the amount of money you spend on clothes, and look at your last couple of months. Did you buy things you didn't need? Or maybe they were a bit outside of your budget? Is everything high-quality?

Answer these questions for yourself and see where you can improve your spending habits.

Outfit recommendations
Nowadays, most universities allow complete freedom with students' outfits. However, the best thing to do is to check for any attire requirements in advance.

1. Jeans and a T-shirt

This is the most essential outfit every student should own. It is a definitive quick grab and it looks good on everyone.

You can check our denim brand recommendations here.

2. More denim

Another great combination that provides an effortless look is wearing two denim items at once - you can try jeans and a denim jacket or vest. You will have a very casual, but put-together look.

If you don't have a denim jacket, you should consider getting one, as they are highly versatile pieces to wear through your uni years.


3. Turtleneck top and tailored trousers

If you are aiming for a more elegant look, combining turtleneck tops and trousers is a great idea for a classy, yet interesting outfit.

You can now shop ethically made turtlenecks.

4. Check shirts and turtlenecks

Check shirts are cool and can be always worn over a basic T-shirt.
If you want a very fashionable look for the cold weather, wear an oversized check shirt over a turtleneck. It will create a very interesting outfit to attend lectures!

Check out our shirt selection here.

5. Cute pinafore dresses

Pinafore dresses are an awesome and unique choice. They can be worn either with a T-shirt or a more elegant blouse.

Take a look at some of the best sustainable brands that sell dresses!

6. White shirts and dark jeans

A simple, but very effective combination, especially for the days when you have an exam or a presentation and you need to be elegant.

Make sure you chose a durable and qualitative white shirt.

7. Hoodie and a T-shirt

Hoodies are very comfortable and it is highly recommended to have one in case it gets colder throughout the day.

Since some of your lectures will be in the morning, and some in the afternoon, the temperature will vary, and having some protective clothes is always desired.

You can buy affordable and sustainable hoodies from one of these brands.


8. Printed trousers and a basic T-shirt

Printed trousers can help you feel your best by creating a very modern outfit. Let them be the centerpiece of your attire and pair them with a basic T-shirt, in a neutral color.

Check our trouser selection here.



9. Opaque tights in a vibrant color

No matter how simple your uni outfit is, you can add a pop of color with your tights. Just make sure that they are thick and opaque, so they can protect you in winter too.
We recommend a monochrome outfit, but the styling possibilities are unlimited!

You can now buy ethical hosiery.


10. Floral dresses and comfortable shoes

During summer, we recommend cute, printed dresses that guarantee a girly and fashionable look.

Check out our selection of brands for women, by women here.

11. Knit dresses and boots

Ideal for the cold days when you are not in the mood for jeans, knit dresses provide the comfort and warmth necessary to be able to enjoy the learning process without any outfit-related concerns.
They are also extremely stylish!



12. Trench coats and basic pieces

Essential for a capsule wardrobe and one of the best types of coats you can wear trench coats are the perfect match for most of the basics in your wardrobe.
They will add class to your comfy outfit!
Check out the best affordable and sustainable trench coats right here.

13. Blazers and utility boots

Even if they seem too elegant and intimidating, do not stay away from Blazers. Your attire can still be very modern if you combine the right pieces.

Wear your blazer with eco-leather shorts, tights, a turtleneck, and utility-inspired boots and you will have the most fashionable outfit in class!
Bonus: these are all great pieces that are very easy to combine in an infinite number of chic ways!

Take a look at these beautiful blazers from sustainable brands!

14. Colorful cardigans and neutral-toned tops

If you want an everyday look that is perfect for uni and also for having a coffee with your bestie after the lectures, you can match a cute cardigan with some essentials from your wardrobe and get the nicest look in no time.

Don't forget to choose cardigans made with high standards and respect for nature.



15. Loafers and skirts

As a student, you will spend a great deal of time in your shoes. This is why you should always choose high-quality materials and comfortable soles.
Wearing the right type of shoes can prevent serious health issues and also help you be your best version by providing comfort and protecting your feet.

Loafers are a great idea to wear through your uni years because they are very comfortable and versatile. Wear loafers with jeans, dresses, trousers, and skirts!

Check out a few ethical shoe brands in our article.



16. Trainers and jeans

If you want durable and lightweight footwear, match a pair of trainers with your favorite jeans and you are good to go!



17. Vegan leather jacket and jeans

Since its invention, the leather jacket was always in!
It goes well with dresses, pants, skirts, and jeans and it is ideal for students.
Our favorite match to wear at uni is by far a pair of jeans! Now you can buy a guilt-free and affordable jacket, from one of these brands.

18. Sweater vest and a classic shirt

For a preppy look, wear your sweater vest over a classic white shirt.

Check our selection of knit vets.



19. Leggings or jeggings and a nice blouse

This might be the perfect mix between elegance and comfort!

As you want your whole look to have a touch of elegance, avoid plain T-shirts and choose a really cute blouse instead. In this way, you are making sure that you are not wearing your gym clothes to uni, but a relaxed outfit that will highlight your best features.

If your leggings are black, go for a printed top and if they are more colorful, then consider a top without prints to have balance in your outfit. You will be comfortable and still super stylish. Our number 18. recommendation goes also fantastic with leggings.

You can buy affordable and environmentally friendly leggings from one of these brands.

20. Uni bags that go with any outfit

Picking a bag for uni is a matter of practicality more than of style. Your bag can be the most beautiful out there, but if it does not provide enough room for the stuff you need, you will most likely feel sorry for your choice.

To make an informed decision, think of the things that you need for uni, notebooks, gadgets, as well as your personal things that you need to carry with you. This way you can find the best alternative out there to suit your needs.

We recommend a satchel bag - it is cool, looks great with both casual and elegant outfits, is very easy to match, and comes with a lot of practical advantages.
Go for a faux leather one from a designer brand to be sure you will enjoy it for a long time!

Conclusions

Choosing your university attire is easier than ever! With our tips, you just need a little closet organization, and future shopping will make much more sense.

Don't forget to start from the essentials and add fancier pieces afterward.
Managing your budget and especially your shopping habits will save you tons of money and help put together a very stylish wardrobe.

If you found our tips and suggestions useful, please share them with your friends, they might as well benefit from them!
Was this article helpful to you? Please tell us what you liked or didn't like in the comments below.
About the Author: Miruna Dulcea