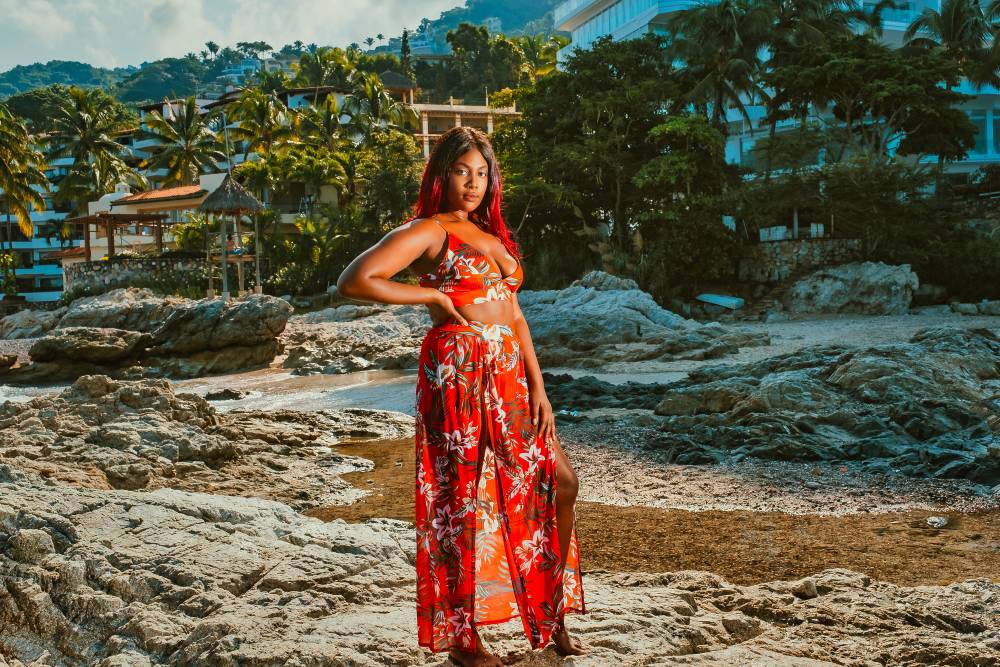 Our Best Affordable And Ethical Shopping Lists For 2023
We've compiled our best affordable and ethical shopping lists to make it easy for you to buy high-quality, durable, and sustainable apparel, footwear, accessories, and jewelry.

One of the best ways to build a conscious wardrobe is to choose clothes that have better social and environmental impacts and are timeless, made to last beyond the season.

The best companies don't sacrifice sustainability for style, comfort, or performance. They make the most environmentally friendly clothes from high-quality and sustainable fabrics.

We've done a lot of research and hard work for you so that you can buy from any of these sustainable brands, knowing that they produce beautiful fashion under the highest standards.


Panaprium is proud to be 100% independent, free of any influence, and not sponsored. We carefully handpick products from brands we trust. Thank you so much for buying something through our link, as we may earn a commission that supports us.


Slow fashion brands offer an alternative to fast fashion. They respect the well-being of people making your clothes and limit fashion's impact on the planet as a whole.

To help you build a conscious and sustainable wardrobe, here are some of the most ethical and affordable slow fashion brands.



Sustainable and organic cotton jeans are a great addition to any conscious wardrobe. Conventional denim manufacturing is one of the most polluting processes in today's fashion industry.

It requires vast amounts of resources, chemicals, water, and energy. The regular production of denim creates massive amounts of pollution, waste, and greenhouse gases every year.



The best ethical activewear brands demonstrate a sustainable manufacturing process monitored and made transparent for the end customer.

They design each garment with sustainability and end-of-life cycle in mind to make it reusable and recyclable, as well as produce in a fair, economical, and resource-efficient manner, without animal materials.



If you are interested in eco-friendly bikinis, bodysuits, or one-pieces, choose functional, versatile swimsuits made with sustainable design techniques, simple cuts, clean shapes, and classic silhouettes that scream modernity and sustainability.

Sustainability is a growing factor for many consumers influencing purchasing decisions. That's why many fashion brands now offer swimsuits made of recycled fabrics.



Many European apparel brands are listening to eco-conscious consumers and making consistent efforts to offer cheap and eco-friendly options that make dressing well and sustainably easy.

Check out our selection of the most popular European clothing brands, that make affordable garments under high social and environmental standards.


The most durable clothing brands create high-quality clothes designed to last using sustainable materials and production processes. They make comfortable and affordable fashion items that you can wear for a long time.

Many quality clothing brands work hard to create durable garments and accessories that help you look stylish, and protect the planet and workers in the supply chain.


Fast fashion has enormous social and environmental costs. It's responsible for large amounts of pollution, waste, and carbon emissions, contributing massively to climate change.

It's time to choose more ethical, eco-conscious and socially responsible non-fast fashion brands that offers a better alternative.


Many apparel brands create inexpensive and eco-friendly clothes in America that make dressing well and sustainably easy for you when you want to support local artisans and businesses.

Choose clothes made in the USA to encourage a local, circular economy and reduce greenhouse gas emissions. Buy ethically made and versatile pieces that protect the environment and American workers.


Ethical and vegan shoes are arguably the hardest sustainable item to find and add to your conscious wardrobe. Luckily, more shoe companies are becoming ethical and adding cruelty-free options to their collections.

Today, more consumers are looking for ethical and sustainable shoes. Many eco-friendly shoe brands are listening and making consistent efforts toward more sustainability. And the traditional footwear industry is noticing.



Organic baby clothing is one of the best things you can buy as a parent. Luckily, increased environmental awareness and health issues related to toxic fabrics drive many fashion brands to make organic cotton clothes.

More ethical, sustainable apparel and accessories prevent you and your family to come in contact with hazardous substances that are detrimental to human health and the planet.



Choosing Fair Trade clothing is one of the best ways you can protect both workers' welfare and the environment as a conscious consumer. Many sustainable and ethical fashion brands now offer Fair Trade clothes.

Some of them are even members of international non-governmental organizations that campaign for Fair Trade, such as the Fair Trade Federation (FTF) and the World Fair Trade Organization (WFTO). 
Was this article helpful to you? Please tell us what you liked or didn't like in the comments below.