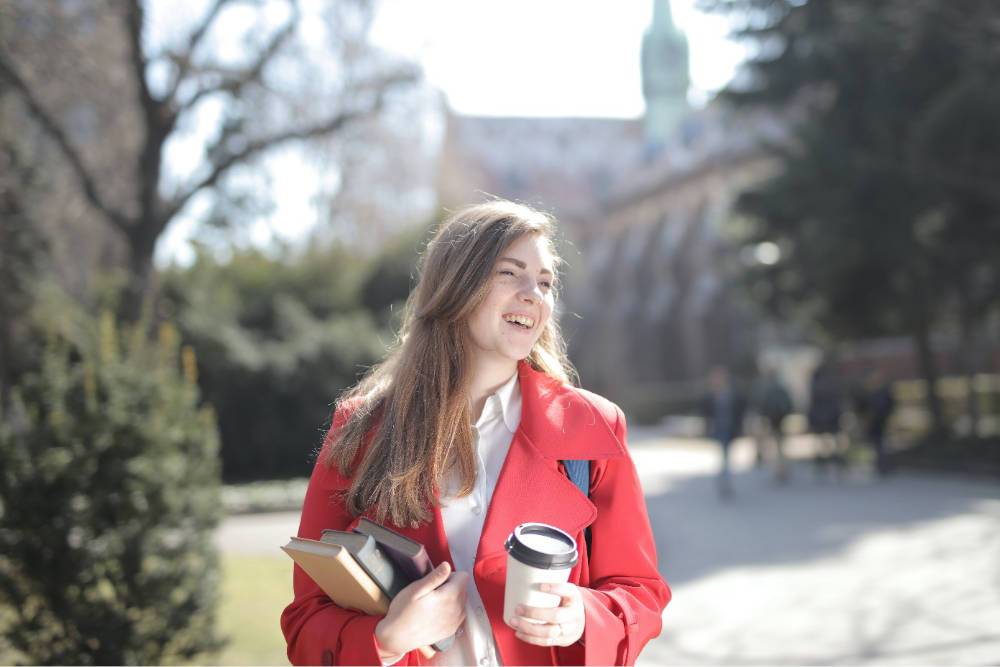 12 Best Outfit Ideas For A University Interview
It is common knowledge that people dress for success. When deciding what to wear to an academic interview, you want to adapt to that formal environment whilst looking your best and unique as well. Your choice of outfit is a major factor in the process as well, therefore it must be simple but clean and crispy.

Apart from keeping your outfits as formal as possible for an academic interview, you should also consider selecting textures and subtle tones that will make you comfortable. So, the goal is to have a look between relaxed and formal; it never ceases to do the job.

Discover Modest and simple outfits to make you stand out and enhance your confidence. Here are a few best outfit ideas for you to choose from.


Panaprium is proud to be 100% independent, free of any influence, and not sponsored. We carefully handpick products from brands we trust. Thank you so much for buying something through our link, as we may earn a commission that supports us.

Button blouses/shirts


Choosing a button shirt for that university interview gives a more formal look than regular blouses, pairing it with a pair of pants or a skirt gives your outfit a complete look. They are multi-functional and stylish.

Button shirts are affordable, and you are most likely to get a good price upon purchase.

Are you stuck on ideas for stylish and formal blouses? Browse through our selection of button blouses to give better ideas on how to wear them.


Khaki pants


Khaki pants are good formal wear. While they are often worn in casual surroundings, some can make you look perfect for an interview. The neutral-colored types convey a modest look to your appearance.

Ensure your khaki is belted to enhance your official appearance. Get yourself stylish and high-quality khaki pants that will do a better job than regular pants. For ideas, check out this selection of fashionable and sustainable khaki pants and chinos.


Pleated midi skirt


This outfit gives you an elegant, formal, and daring look, they can be combined with an interior top and blazer or worn with a round collar top. Although the simple ones look the best, you could try the floral ones, but choose the ones with fewer patterns. What you can do with a pleated mini skirt is to go bold, however, be subtle with the choice of color.

Your selection of colors, accessories, and textures will enhance your look. You want to see your interviewer mesmerized by your confidence, don't you?

Discover our selection of sustainable midi skirts to inspire a nice look.


Dress pants


Purchase beautiful pants that will ease your movements and bring you comfort. In a formal setting, most shirts are more attractive when combined with trousers. They are sustainable and provide versatility.

Dress pants do not have to be complicated, check simple button shirts to wear on them in order not to look too formal. Avoid tight pants to move confidently.

Check out this selected list of sustainable dress pants to inspire your look.




Blazers


We can all agree blazers leave the best impression on people in formal surroundings, particularly in interviews. They do a great job of relaying your confidence to people around you.

Blazers speak of certainty and are a must-see for wardrobe. If you love blazers, so why not pick one, as you can match it with a skirt or pants? When you wear it on a skirt, you should leave the buttons open for a stylish look.
 
Here are selected ideas, and inspirations for fitted and free blazers for formal appearances.


Classy turtleneck tops


These tops are never out of style. Turtleneck tops are classy when complemented with impressive outfits and accessories. You don't have to use so many accessories - less is more.

You could choose a rayon or cotton material. To tone up formality, you might decide to wear a blazer on it, though not necessary. Select boots for your end outfit, you want to look as classy and formal as possible. Select a skin-friendly one.

Discover this selection of classy turtleneck tops to boost your confidence.


Jeans


It is often said that jeans are quite improper for interviews and better to wear to work rather than when looking for a job. However, jeans have reformed over the years with different shades and styles, making their way into the formal world.

Since blue jeans are seen to be basic, most times passing for casual wear, it is fine to select dark or white colored jeans. Dark-colored jeans are often mistaken for tight pants, thus giving the perfect look. Choose a light texture to aid your comfort.

Here is a selection of nice and affordable jeans to wear.




Formal Boots


Your outfit is required to be as nice as possible, if not perfect. Wearing boots introduces an appearance of formality to your outfit without overloading the whole look. Also, they add a clean and more modest look to your outfit than the regular ones.

Wear these affordable boots with skirts or dress pants; these combinations never go wrong. However, you should stick to the leather ones for a proper formal look.


Leather jackets


Wearing a leather jacket to complement your outfit gives an added style to your look. Improving a simple look is their best job.

If you aim for a combination of formal and casual, leather jackets are the best option for you. For this purpose, stick to the plain ones with fewer buttons and zip lines.

Check out this selection of nice vegan leather jackets to wear to complement your outfit.


Flat shoes


Confidence and footwear are aligned; comfortable flat shoes are good for reducing build-up tensions in the body, especially at interviews. They give the utmost comfort and a stable balance to your feet.

If you are tired of bulky footwear, flats will do just fine. You have to look your best till the end of the interview–slouching will not be permitted. Avoid tight-fitted ones to keep your feet from aching.

This selection of affordable and comfortable flats is the best option to choose from.




Formal Dresses


Dresses are the common wardrobe staple, from casual styles to formal styles. In their different lengths and styles, they give a stylish and distinct look at every gathering. Also, they are eco-friendly and affordable.

Picking a straight dress with fewer details and bright colors will enhance the simplicity of the formal dress. Straight formal dresses are ideal for interviews as they leave the best impression on people every time.

Discover our selection of lovely and sustainable dresses to wear.




Pencil skirts


Pairing a nice blouse with a skirt has been an ever-perfect combination, as long as you have perfect tones and textures right.

Most brands make use of cotton and linen. Choose a material you are most comfortable with, and make your outfit as classy as it can be.
Check out this selection of affordable pencil skirts to inspire your outfit.
Was this article helpful to you? Please tell us what you liked or didn't like in the comments below.
About the Author: Anne Fasehun