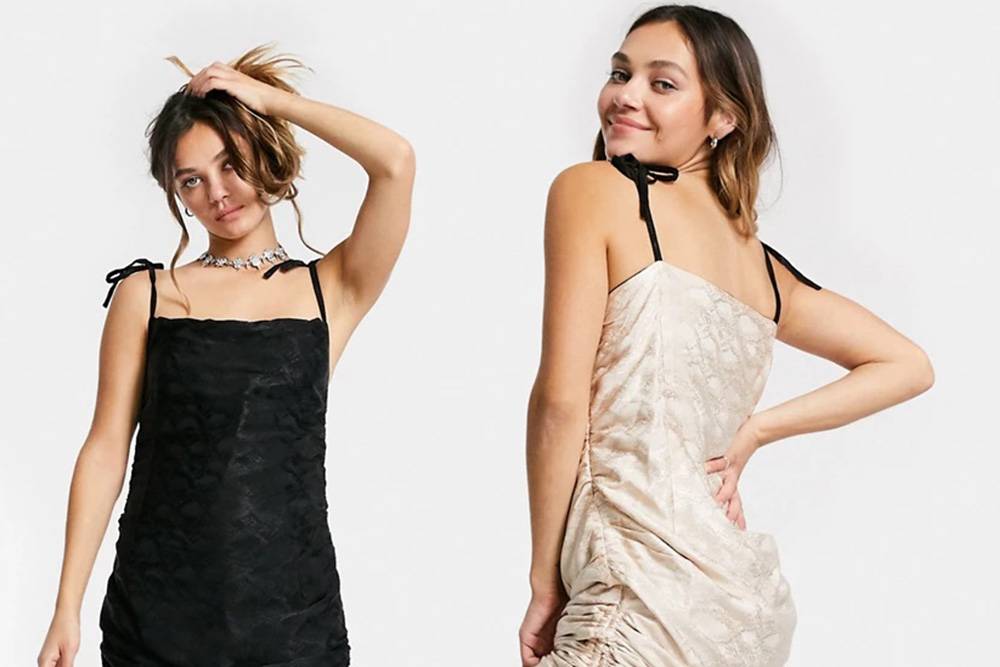 ASOS Releases A New Beautiful Circular Collection

The leading UK-based fashion retailer ASOS released a brand new circular fashion collection in collaboration with the London Centre for Sustainable Fashion.

ASOS is a British online fashion and cosmetic retailer, selling over 850 brands on its website as well as its clothing range, and bags, accessories, shoes, jewelry.

The fashion company puts ethical trading, sustainable sourcing, and animal welfare at the heart of how it works. It believes in fashion with integrity, an epitome of its approach to business.

The retailer launched its responsible edit in 2019 to offer more sustainable products to its customers and have a positive impact on people, animals, and the planet.

It also operates the ASOS Marketplace since 2010 that sells pre-loved clothing from independent brands and vintage boutiques. It's now a leading online platform for thrift shopping.

ASOS offers a unique range of affordable and stylish edgy clothes, from small brands to big high-street names, vintage styles, as well as new designs from international boutiques and artisanal hand-made jewelry.

The clothing retailer announced in September 2020 the launch of its first circular fashion collection that follows its commitment at the Copenhagen Fashion Summit in 2018 to train all its designers on circular design by 2020.

ASOS created and launched an educational program with the Centre for Sustainable Fashion at London College of Fashion, UAL. All ASOS designers participated in the program.
"With all of our designers now trained in circular principles and our first circular collection out the door, we're excited to see how we can take this project forward and use our size and scale to share our expertise with our suppliers but also other brands and retailers."

- Vanessa Spence, Head of Design at ASOS
"For over two years we've worked closely with ASOS, forging trusted relationships through open and honest discussion and commitment to expanding recognition of value in creative, environmental, social, cultural, and economic terms. [...] The future of the industry depends on collaboration - on researchers, educators, and fashion professionals working together to achieve the pace and scale of change that is required."

- Pr. Dilys Williams, Director of the Centre for Sustainable Fashion at London College of Fashion, UAL
The new collection features trend-led and fashion-forward styles across clothing and accessories, all designed and made to meet industry-leading circularity principles, with no compromise on product or price.


ASOS created the collection according to eight principles aligned to the three foundations of the circular economy, as stated by the Ellen MacArthur Foundation:
designing out waste and pollution
keeping products and materials in use
regenerating natural systems
ASOS defined the following eight design principles:
Zero-waste design: Using zero-waste design pattern cutting methods to ensure we're using all the fabric in the most efficient way possible, so nothing goes to waste.
Minimized waste: Using design methods and manufacturing techniques that minimize waste.
Recycled input: Selecting materials with a recycled input to lower the impact of our materials and to drive uptake of recycled materials within the fashion industry.
Durability: Selecting materials and using construction methods that will allow the product to endure wear and care, so you can love your products for longer.
Versatility: Designing products that can adapt to trends and purpose and can be styled in multiple ways.
Mono-material: Using the same recyclable material throughout the product. This means designing the product so that its main fabrications can be easily recycled when you're done with it.
Disassembly: Designing products that can be easily taken apart at the end of their life, which makes it easier to reuse or recycle.
Upcycle: Using design techniques and product modifications to remanufacture and upcycle something old into something new.
The circular collection showcases 29 styles focusing on oversized styling and 90s prints, in everything from micro prints to acid wash, original blue denim, cargo pants, and bumbags.
The collection also has several standout trend pieces, from color-drenched tailoring to oversized cardigans and tees, mix and match stripes, square neck volume dresses, and jewelry, in colors such as brown, lilac, and neutrals.
Discover ASOS sustainable circular fashion collection at
ASOS.com
.
Was this article helpful to you? Please tell us what you liked or didn't like in the comments below.