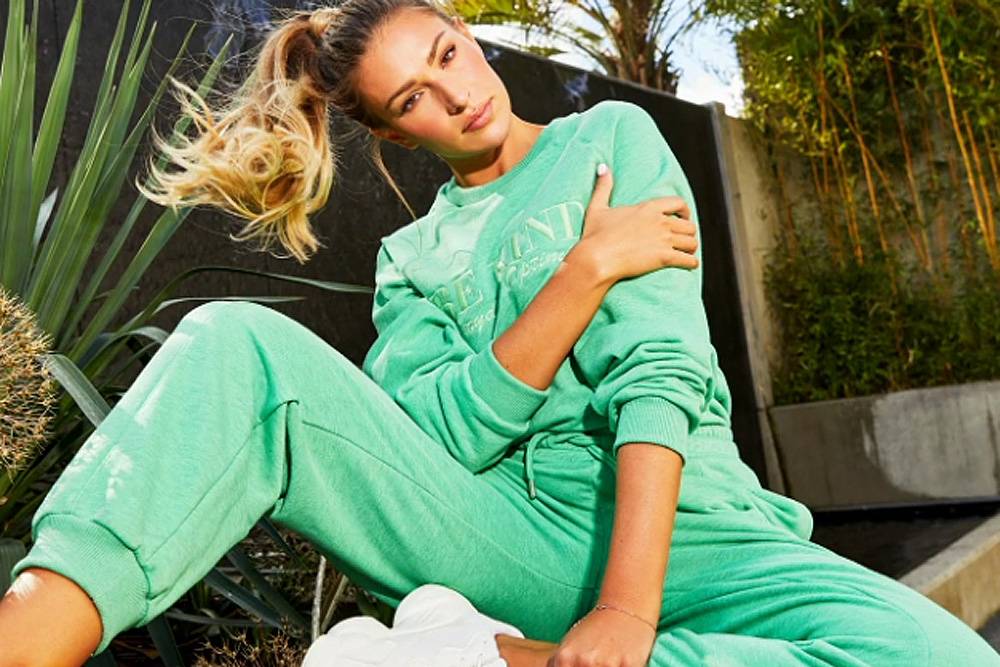 ASOS is a British online fashion and cosmetic retailer, selling over 850 brands on its website as well as its clothing range, and bags, accessories, shoes, jewelry.

The fashion company puts ethical trading, sustainable sourcing, and animal welfare at the heart of how it works. It believes in fashion with integrity, an epitome of its approach to business.

The retailer launched its responsible edit in 2019 to offer more sustainable products to its customers and have a positive impact on people, animals, and the planet.

ASOS offers the latest fashion and trends in menswear and womenswear at an affordable price. It ships to 196 countries worldwide from fulfillment centers in the United Kingdom, the United States, and the European Union.

Deborah Thorpe, Nick Robertson, Andrew Regan, and Quentin Griffiths founded ASOS in 2000. The company first introduced its range of women's clothing in 2004.

ASOS also sells pre-loved clothing from independent brands and vintage boutiques online on ASOS Marketplace. The platform launched in 2010 with just 20 sellers and is now a leading online platform for thrift shopping.

The marketplace represents over 800 boutiques from all over the globe. It offers a unique product range, from small brands to popular high-street names.

ASOS Marketplace sells vintage 90s sportswear from brands like Tommy Hilfiger and Champion, as well as new designs from international boutiques and artisanal hand-made jewelry.
Panaprium is proud to be 100% independent, free of any influence, and not sponsored. We carefully handpick products from brands we trust. Thank you so much for buying something through our link, as we may earn a commission that supports us.

Sustainability Rating: 4/10
Rating FAQ

Category: Clothing, shoes, bags, accessories

For: Women, men

Type: Basics, dresses, denim, sportswear, loungewear, swimwear, underwear, sleepwear, suits, outerwear, maternity, sneakers, heels, flats, sandals

Style: Casual, classic

Quality: Low

Price: $

Sizes: petite, 2XS-3XL, 2-16 (US), 4-18 (UK), 32-46 (EU), 4-18 (AU), plus size

Fabrics: Cotton, linen, hemp, ramie, jute, lyocell, modal, acetate, viscose, polyester, nylon, spandex, acrylic, polyethylene, polypropylene, polyurethane, rubber, leather, wool, down

100% Organic: No

100% Vegan: No

Ethical & Fair: No

Recycling: Yes

Producing country: Albania, Bangladesh, Bulgaria, Cambodia, China, Egypt, Kenya, Greece, Macedonia, Mauritius, Morocco, Netherlands, Portugal, India, Italy, Romania, Spain, Sri Lanka, Thailand, Turkey, Ukraine, United Kingdom, Vietnam

Certifications: RDS, TDS, RWS, FSC, Bluesign

Sustainability Practices
"By working together, we believe we can deliver a systemic shift in the way our industry addresses key ethical trade and sustainability challenges and proactively design a future we all believe in."

- Nick Beighton, ASOS Chief Executive Officer


ASOS uses its growing global reach to create, promote, and sell products that are more socially and environmentally responsible. 36% of all fibers from brands sold by ASOS come from sustainable sources.

With its sustainable collection, the responsible edit, ASOS curates brands and styles designed with sustainability in mind.

It prioritizes sustainable fibers, fabrics, and production processes that reduce its environmental impacts, resource usage, waste, and improves the welfare of animals.

ASOS also recycles plastic packaging from customer returns and adds 10% post-consumer waste content into its mailing bags.

However, ASOS only uses a small proportion of sustainable materials such as organic cotton, or recycled materials such as recycled nylon and recycled polyester.

Most of the fabrics used by ASOS are highly polluting synthetic petroleum-based fibers such as polyester, nylon, spandex, acrylic, polyethylene, and polypropylene.

ASOS also sells a small amount of semi-synthetic fibers or man-made regenerated cellulosic fabrics such as lyocell, modal, acetate, and viscose.

ABOUT ASOS ETHICS:

The British retailer manufactures the large majority of its clothes in many East Asian countries where human rights and labor law violations still happen every day.

ASOS publishes a list of its manufacturing and processing facilities and makes it available publicly on its corporate website. It monitors most of its supply chain and all its main production sites to ensure compliance with labor standards.

ASOS conducts audits to address forced labor and sweatshop-like production lines, but they aren't comprehensive enough.

It ensures all tier 1 and 2 factories are audited once a year in all regions. But its tier 4 and 5 suppliers (fabrics, components, and raw materials) are only partially mapped.

The company also makes little progress to ensure a decent living wage in its supply chain.

However, ASOS actively participates in the ACT initiative on living wage and has signed a Memorandum of Understanding with IndustriALL Global Union to improve conditions in key garment sourcing countries.

The retailer has a code of conduct that applies to all its suppliers and subcontractors and sets a clear minimum standard for supply chain partners.

The 2020 Fashion Transparency Index gave ASOS a score of 55% based on how much the group discloses about its social and environmental policies, practices, and impacts. ASOS earned 9th place in the top 10 most transparent brands.

ASOS also receives support from the Better Work Program of the International Labor Organization (ILO) when it comes to auditing in Vietnam and Cambodia, and works with Elevate to carry out factory assessments in South East Asia.

ASOS doesn't use any exotic animal skin, or hair, fur, angora. But it uses leather, wool, and down to manufacture some of its clothing.

These animal-derived materials are cruel and unethical. They also harm the environment by producing greenhouse gases and wastes. More sustainable alternatives exist.

Sustainability Goals
"ASOS's approach to sustainable sourcing is holistic and considers the full lifecycle of our products to make the right design and material choices, limit overall environmental impacts, and enable our customers to make considered choices."

- Tara Luckman, ASOS Head of Sustainable Sourcing


ASOS is passionate about engaging its customers on sustainability. Its Sustainable Sourcing team innovates to create more sustainable products and strives to measure and minimize its impacts on the environment.

ASOS plans to launch a garment collection scheme and recycling program for apparel for customers located in the UK and Germany by 2020.

It also aims to increase its uptake of a broad range of sustainable materials, including leather alternatives, organic, and recycled fibers.

ASOS signed up to the Textile Exchange 2025 Sustainable Sourcing Challenge, pledging to source 100% more sustainable cotton by 2025, including Better Cotton, organic, and recycled cotton.

ASOS is also a member of the Sustainable Apparel Coalition (SAC) and monitors its water and energy usage, chemical, wastewater, waste management systems, and air emissions to identify environmental risks.

As a member of the Sustainable Clothing Action plan, ASOS aims to reduce the carbon and water footprint of ASOS Brands clothing by 15% by 2020 (2012 baseline).

Buy Here
Discover ASOS sustainable collections at asos.com.
Reviews And Experiences With ASOS
Have you had (good) experiences with shopping at or the products of ASOS? Then leave us your rating below.