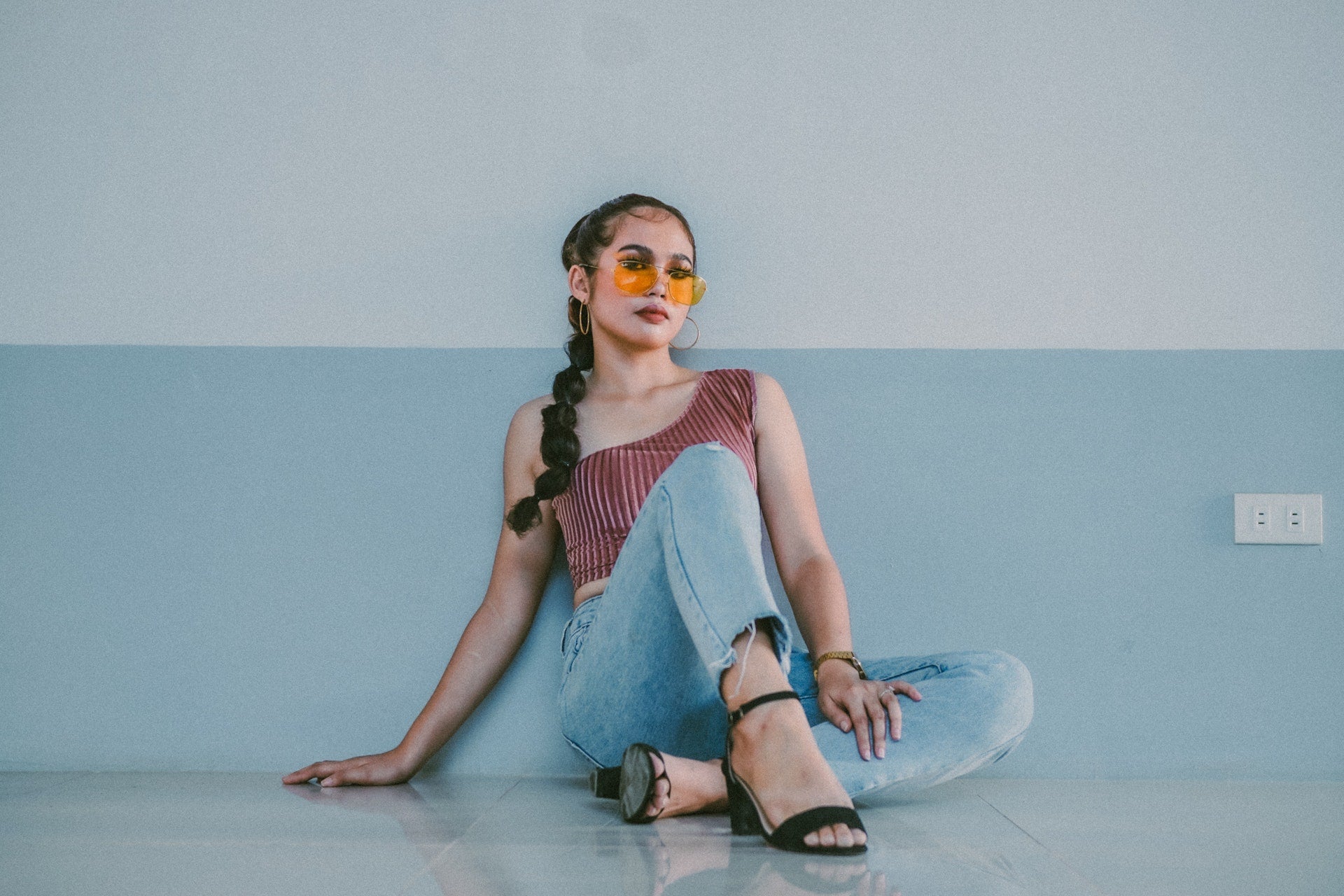 The Best Outfits For An Ariana Grande Concert - 15 Ideas
Ariana Grande is an American singer, songwriter, and actress, well-known for her music, but also for her fashion choices.
The best outfits for an Ariana Grande concert are fashionable, and original, and feature amazing clothing pieces inspired by the artist's style.
Winged eyeliner and a ponytail are her favorites when it comes to makeup and hair, while her go-to outfits are often made of oversized sweaters, mini skirts, and boots.

In this article, you will find amazing outfit ideas to help you be the best dressed when going to an Ariana Grande concert. Keep reading to discover our tips.
Panaprium is proud to be 100% independent, free of any influence, and not sponsored. We carefully handpick products from brands we trust. Thank you so much for buying something through our link, as we may earn a commission that supports us.

Denim shorts + shirt
Denim shorts are stylish and never go out of fashion. Create a modern outfit with a beautiful pair of denim shorts and a shirt.
You have a lot of freedom when it comes to the colors you choose. Add a pair of ankle boots to complete your attire.
Discover our selection of sustainable denim shorts.

Cargo pants + T-shirt
The benefits of wearing cargo paints are endless. They are very comfortable and come with multiple pockets where you can store your belongings during the concert.
Cargo pants are also very stylish and look fantastic in any street-style outfit.
Take a look at the best affordable and sustainable cargo pants.



Skirt + tights + cardigan
Maybe the weather is a bit chilly. This doesn't mean you can't dress attractively.
Create a stunning outfit with a sexy mini skirt, a cardigan, and a pair of tights that will protect your legs. This outfit looks fantastic with sports shoes or long boots.
When it comes to tights, there is a lot to choose from, and you can go for a classic pair, but also for a fun print.
Great news! Many sustainable brands create cheap and eco-friendly tights.
Take a look at them right away.

Flare leggings + crop top
Flare designs are back in style! Steal the spotlight with a modern pair of flare leggings or jeggings and a cute crop top.
If you want a 1970s-inspired look you can go for printed leggings. If you'd rather stick to modern clothes, then choose a versatile black pair.
For more bell bottoms and flare leggings click here.



Pastel hoodie
Create a gorgeous outfit inspired by Ariana Grande's style with a hoodie in a pastel color, such as pastel pink, baby blue, or mint green.
Choose an oversized design and wear it with skinny jeans or denim shorts.
Take a look at our sustainable recommendations.

Backless top + skirt
For a sexy and sophisticated outfit choose a beautiful backless top and a skirt. You will stand out with this combination.
Make sure both the top and the skirt are in the right size for your body. Anything too small or too big will make your attire less flattering.
Click here to discover the best affordable and sustainable mini skirts.

Bodysuits
Embrace a sexy vibe with a gorgeous bodysuit.
Bodysuits are comfortable and versatile pieces that you can enjoy for a very long time. You can create many combinations, especially if your bodysuit comes in a neutral color.
Take a peek at the best sustainable bodysuits.


Tank top and jeans
Probably the simplest outfit you can wear to an Ariana Grande concert, a tank top and jeans combo is very effective if you need to come up with something in a hurry.
Tank tops are comfy and versatile and can be worn in many combinations. If it's cold outside, you can always add a cardigan or a hoodie.
Jeans look great with everything! Go for a pair of skinny distressed jeans if you want a stylish outfit that will not go unnoticed.
Check out these beautiful and affordable jeans that come from eco-friendly brands.

T-shirt + jeans
Another great idea that can't go wrong is wearing a T-shirt and jeans outfit. We all own T-shirts and jeans, which means you can create this simple, yet effective look with items that already exist in your wardrobe.
Feel great and save money and time with this comfortable and timeless mix.
Both jeans and T-shirts are capsule wardrobe essentials! If you need more capsule wardrobe inspiration, here you can discover some amazing Instagram bloggers who promote a simplistic approach to fashion.
Cut-out designs
Cut-out designs are amazing if you want to look and feel attractive. A beautiful white dress featuring cutouts will highlight your best features.
Let yourself be inspired by these fabulous clothing brands from Paris.



Mini dresses
Steal Ariana Grande's Style with a cute mini dress. You will look fabulous and if you are going to the concert with your date, he will be impressed!
Mini dresses are available in many colors and materials, which means there is a lot to choose from.
Read this article if you want to learn how to style a mini dress for a sophisticated look.



Off-shoulder tops
Off-shoulder tops and blouses beautifully reveal your upper body's best features.
If you want to create a stylish, street-style-inspired outfit, wear an off-shoulder top with cargo pants or sweatpants.
Click here to learn more about sustainable tops.



Silver and gold
Many singers wear silver and golden outfits on stage because metallic colors beautifully reflect light.
If you want to be noticed, you can't go wrong with a silver or golden outfit. You can wear a metallic dress or a coordinated set, or you can just add a few metallic details to your outfit, such as a headband or a belt.
You can spot one of Ariana Grande's silver outfits in the official video of her performing " 7 Rings". If you love shiny outfits, here's an article for you!




See-through materials
See-through materials are fantastic if you want to create a sexy outfit. Choose a see-through blouse and wear it with a pair of black pants.
In general, see-through materials are amazing in black because this color makes them more mysterious.
Here are the best sustainable brands from Europe. Check them out for more fashion inspiration.

Leggings + crop top
Try on a stylish pair of leggings if you want an outfit that's both comfortable and fashionable.
You can pair them with a crop top and a denim jacket to complete the look.
Check out our selection of affordable leggings. 
If you like this article, share it with your friends!
Was this article helpful to you? Please tell us what you liked or didn't like in the comments below.
About the Author: Miruna Dulcea