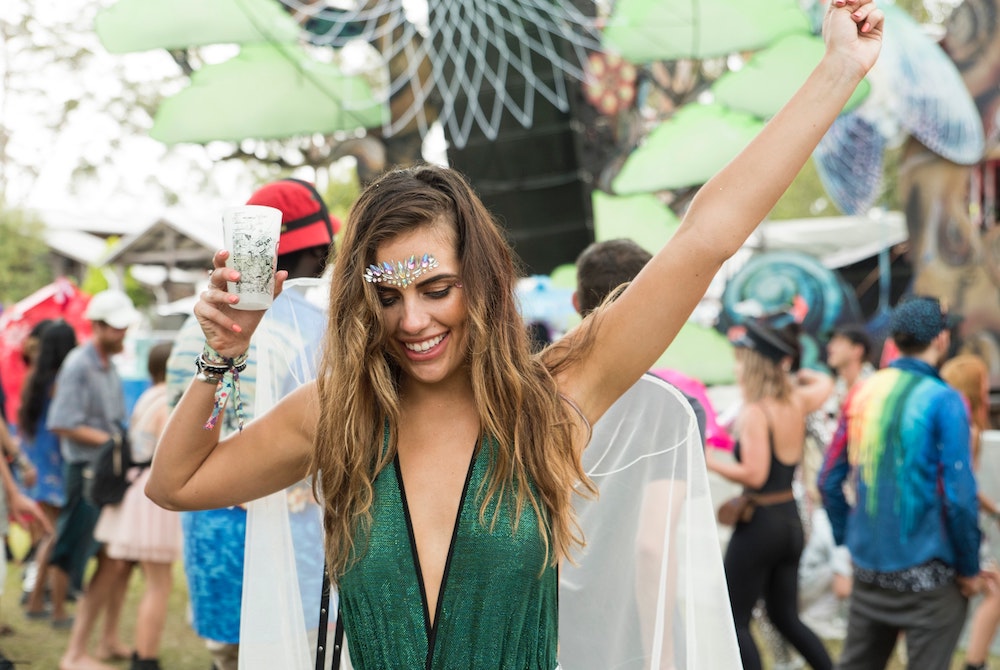 What to Wear to a Stevie Nicks Concert (15 Outfit Ideas)
Stevie Nicks is the queen of bohemian rocker chic. If you're lucky enough to go to one of her concerts, you already know that choosing the perfect outfit is essential. 
The legendary singer-songwriter crafted her own unique style during the 1970s and is still a fashion maven to this day. So, be sure to channel your inner Stevie with bold silhouettes, lots of luxurious layers, and rich colors. 
If you're looking for inspiration for what to wear to a Stevie Nicks concert, we've got you covered. We've put together 15 exquisite outfit ideas that are sure to make your concert experience truly magical. 
From flowing fringe shawls to platform boots, there's something for every fan of Stevie Nicks' iconic style. 
Panaprium is proud to be 100% independent, free of any influence, and not sponsored. We carefully handpick products from brands we trust. Thank you so much for buying something through our link, as we may earn a commission that supports us.
Lots of Layers
In order to channel Stevie Nicks' unique style, you need lots of strategic layers. Nicks is known for dressing in layers of chiffon, lace, and velvet. So the phrase "more is more" really applies when picking out an outfit for her concert. 
Choose loose-fitting pants or a flowing dress as your base layer. From there, layer a flowing shawl, delicate scarf, or duster cardigan to tie it all together. Light fabrics and loose fits work best for layering. 
If you're worried about how to style a layered look, check out these tips and tricks for wearing oversized clothes.
A Fringe Shawl
A fringe shawl is an absolute must If you are going for a Fleetwood Mac-inspired look. Pair your shawl with a billowing maxi dress or paisley skirt, and you're good to go. If it's an evening concert, we recommend colors like black, gold, and burgundy. 
A flowy shawl in a light, breathable fabric is the best choice for a Stevie Nicks concert. Many of Nicks' shawls from the 70s were made of silk chiffon, but linen is an excellent sustainable alternative that is just as luxurious. 
A Velvet Dress
Stevie Nicks is famous for wearing luxurious velvet dresses that stand out on stage. Channel your inner Nicks with a velvet dress of your own. 
Pay homage to Nicks' witchy aesthetic by wearing a black floor-length wrap dress, ankle boots, and a wide-brim hat. A boho-inspired velvet dress with bell sleeves is also an excellent option. Whatever style you choose, you're sure to feel luxurious while wearing it.
Knee-High Boots
Stevie Nicks is famous for her signature knee-high platform boots. So, why not pay homage to the queen of boho chic with your own pair?
There are so many fun and sexy ways to build an outfit around this statement piece, from dark-wash jeans to a playful mini-dress. 
Knee-high boots come in various styles, from flat soles to sky-high stilettos. Be sure to choose a comfortable pair that is easy to stand in for long periods. You'll be dancing the night away, after all. Check out some of the best vegan knee-high boots here.
A Flowy Maxi Skirt
Stevie Nicks' bohemian-inspired style is synonymous with the maxi skirt. A comfortable, flowing skirt is absolutely essential if you're going to one of her concerts.  
Layer a maxi skirt with a fringe shawl, loose tank top, and top hat. Or, you can pair your skirt with a crop top or crochet tank for a sexier vibe. Although Nicks' personal style gravitates towards darker hues, a lighter color can create a unique twist that is perfect for summer. 
A Vintage Graphic Tee
A vintage band shirt or graphic tee is an excellent choice if you want something breathable and comfortable. A Stevie Nicks concert is a casual and cool affair, so a relaxed tee will fit right in. Don't forget to add a French tuck to elevate your look.
Pair a super-soft Fleetwood Mac shirt with cut-off shorts. Or, wear a cropped tee and high-waisted jeans for an evening look. If you need some shopping inspiration, here are some of our favorite vintage-inspired and sustainable graphic tees.
A Lace Top
Lace is part of almost every Stevie Nicks outfit, so a lace top is a natural choice when going to one of her concerts. 
A lace top is easy to accessorize with high-waisted jeans, a maxi skirt, or shorts. You can go all out in a full lace blouse with a plunging neckline, or choose something more subtle with lace trim. 
Need some inspiration? Here's a selection of our favorite sustainable blouses to get started.
Platform Shoes
Stevie Nicks is famous for her platform boots. If boots aren't your thing, you can go your own way with platform sandals, sneakers, or heels. Platforms can elongate the leg, add a witchy vibe, and elevate your outfit (literally).
We recommend close-toe platforms for a Stevie Nicks concert. The most important part of choosing the best platform shoes is to make sure they're comfortable. If you want to fully commit to the 70s vibe, you can shop online thrift stores for vintage platform shoes. 
Some Witchy Flair
The overall vibe of a Stevie Nicks concert is ethereal, eclectic, and a little witchy. Reflect that energy in your outfit with some subtle touches of darkness. 
There are a ton of ways to infuse a witchy, dark academia aesthetic into your outfit. For example, you can wear an all-black ensemble, sheer black tulle, or chunky platforms. Think dark colors, glitter, and a subtle goth girl aesthetic. 
Bell Bottoms
Nothing says "rocker chic" like a good pair of bell bottoms. This classic 70s look is perfect if you want to wear something on-theme but aren't feeling a dress or skirt. A vintage band tee or crochet crop top look great with flare pants. 
Bell bottoms make an excellent concert outfit because there are endless patterns and fabrics to choose from. Explore our favorite bell bottoms that strike the perfect balance between vintage and modern.
A Wide-Brim Hat
A wide-brim hat is the perfect accessory to top off your Stevie Nicks concert look. Pairing a simple velvet dress or comfy graphic tee with a hat is the perfect way to elevate any look. Go with a structured top hat or a floppy sunhat. 
You can always go with a classic black hat, but a straw sun hat is an excellent option for a daytime event. Consider the overall vibe and color palette of your outfit and go from there. Check out our favorite sustainable hat brands for some style inspiration.
A Boho Top
Stevie Nicks is bound to play some of her biggest hits from the 70s, so a vintage-inspired boho top is an excellent outfit choice. Go with a long, flowy blouse with bell sleeves, or a cute off-the-shoulder crop top.
A boho blouse is easy to layer with a flowy maxi skirt or breezy palazzo pants. If you want a more structured look, try classic high-waisted jeans or a pencil skirt. Here are some of the best USA-made boho brands to check out. 
Palazzo Pants
Loose-fitting palazzo pants make a great concert outfit. They have a more modern feel than bell bottoms but are still comfortable and flexible. Plus, this style is easy to pair with a flowy boho top or vintage tee. 
For a Steve Nicks concert, think rich colors, lots of layers, and flowy silhouettes. You can even go with a bold pattern if that's more your style. Don't be afraid to accessorize your wide-leg pants with a statement necklace, platform shoes, and a cute hat.
A Black Dress
If you're at a loss for what to wear to a Stevie Nicks concert, a black dress is always a safe choice. You can't go wrong with a classic little black dress and some fun accessories. 
There's lots of room to play with proportion, cut, and style when it comes to a black dress. If you love embellishments and fine details, choose a black dress with lace, eyelet fabric, or ruching. Complete the look with a fringe shawl and some knee-high boots and you'll fit right in. 
A Crochet Top
A crochet top is an excellent way to channel a vintage 70s vibe. There are a ton of cute options available, from breezy crop tops to granny square tank tops. Crochet stitches create a breathable, comfortable feel that is perfect for an outdoor concert. 
Any crochet top has an inevitable 70s feel, which is perfect for a Stevie Nicks concert. Pick something with a color combination and fit that you love. A crochet top made with organic cotton yarn is going to be the most sustainable, breathable option out there. 
Was this article helpful to you? Please tell us what you liked or didn't like in the comments below.
About the Author: Liz Flynn