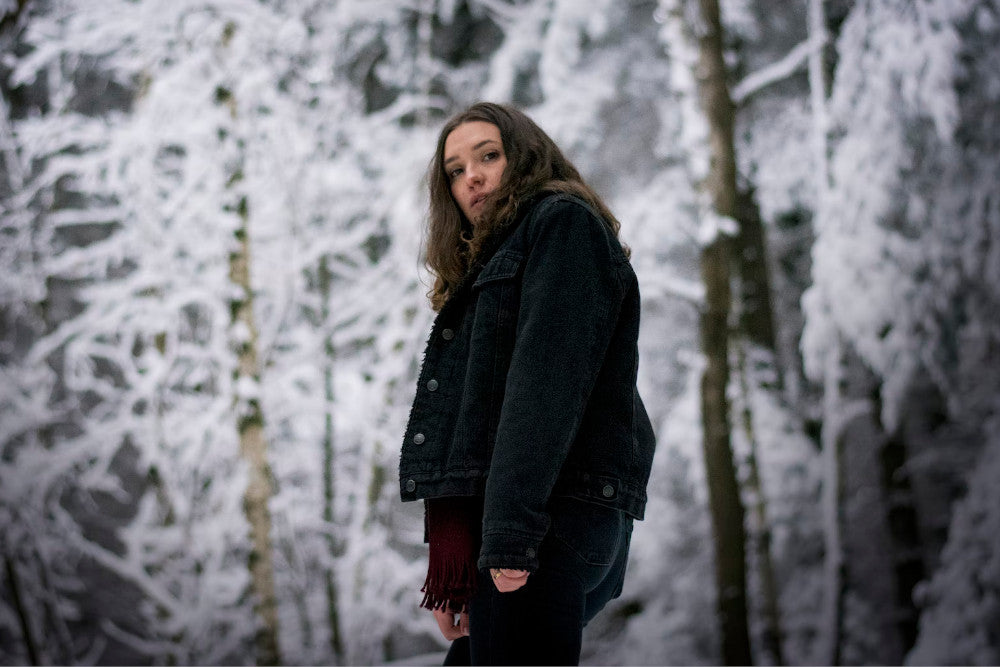 20 Cute Winter Outfits to Pack for your Trip To Europe
Europe is a magical yet unpredictable place to visit during the winter season. From Iceland's breathtaking Northern lights to the popular Christmas Markets to the majestic thermal baths scattered around Budapest, the European continent is full of scenic landscapes, ideal for creating memories that will last a lifetime.
Generally, the European winter season runs from September through March and is often a wet and cold period. However, those visiting the Southern continent may experience some periodic warm weather.
Thus, as you visit Europe, it is vital to check the weather forecast of your planned destination to help you make a more informed decision when picking your European winter outfits.
Check out this European winter must-have wardrobe list to help you pack for your vacation appropriately.
Panaprium is proud to be 100% independent, free of any influence, and not sponsored. We carefully handpick products from brands we trust. Thank you so much for buying something through our link, as we may earn a commission that supports us.
Warm hoodies and jumpers
If you plan to visit colder European countries like Austria, Luxembourg, Germany, Belgium, Switzerland, or Liechtenstein warm hoodies and jumpers are a must have for your vacation.
Pack the warmest ones, like those made with fleece or wool, to help you beat the cold weather. For a great look, you can pair your turtle or roll-neck jumpers with some and a woolen cap for a casual day of exploration in the gorgeous European streets. Don't forget gloves to keep your hands warm.
Here is our selection of sustainable gloves to wear this winter.
Sweater vests
Whether you want a formal or casual outfit, sweater vests are versatile. Ideal for keeping warm, you can pair a sweater vest with a woolen jacket if you plan to step out with some friends or some warm socks for a warm winter night as you enjoy your favorite show on Netflix.
Check out our selection of affordable and sustainable sweater vests.
Trench style coats
When it comes to European winter jackets, trench coats are an absolute must-have. They pair well with almost everything, from jeans to dresses to leggings.
However, ensure that your preferred trench coats are easy to fold and lightweight to fit your carry-on easily. Pair them with gloves, a warm hat, and comfortable boots to create the perfect warm European winter outfit. 
Checkout our selection of organic cotton leggings you'll love this winter.
Long sleeve tops
Dressing in layers is the best way to combat the changing winter climates in Europe.
Long sleeve tops are perfect for staying warm on those extremely cold winter days, especially when worn as undergarments with your warm jackets. Complete the outfit with a pair of jeans, a woolen hat, and some boots if you plan to explore the outdoors.
Here is our selection of warm bodysuits to recreate the look.
Fleece leggings
Fleece is the perfect clothing materials to keep you warm in Europe's winter. Therefore, you can never go wrong by packing your favorite fleece leggings under your jeans or winter dresses.
Create a style statement by completing this European winter outfit with comfortable shoes, light jewellery, and a camera bag.
Waterproof coats
Every European winter vacation demands a good quality waterproof coat. However, remember that the type of coat style you will pack depends on where you plan to go and what activities you intend to participate in.
For instance, a waterproof coat is perfect for exploring city sights and visiting the Christmas markets. Not only will it help you stay warm and toasty, but it also gives you a stylish and trendy look.
Checkout our selection of affordable and sustainable coats made in Canada.
Warm trousers
Warm trousers are a safe option if you are wondering what to wear in Europe winter. Not only are they fashionable, but they will ensure your legs remain warm as you walk through the cobbled streets. Select neutral-colored trousers that mesh well with several shirts, allowing you to create several outfits seamlessly. 
 Swimsuits
Although it is winter we are talking about here, it is advisable to pack at least one swimsuit for Budapest's natural thermal baths or hotel spas.
Choose a one-piece long-sleeve swimsuit or a two-piece swimming outfit that you can easily pair with warm jeans to help you stay warm as you walk in and out of the water. Your one-piece swimsuit can also serve as a top for your warm skirt or fleece pants to create a stylish look.
Blanket scarf or muffler
As you dress for the winter, it is normal to feel that your European winter outfits are plain and boring. However, adding a bright-colored muffler or blanket scarf is a fashionable way to add style to your winter outfit. Combine your blanket scarf's soft and thick fabric material with a matching-color warm hat, and you're good to go!
Chech out our selection of cute scarves you can wear on your trip to Europe.
Insulated socks
Nothing beats insulated socks when wondering how to keep your legs warm during winter. Whether wandering through the cold streets of Austria or staying indoors to watch your favorite movies, go for a pair of insulated socks with some cute prints to complete your European winter fashion wardrobe.
These are the best organic socks we found that you can wear in winter.
Knitted skirts
Contrary to popular belief, skirts can also help keep you warm during the European winter. In fact,  knitted skirts are versatile enough to give you a stylish look while also ensuring you're warm and comfortable in the Europe winter season.
For an exotic day out of enjoying finger-licking delicacies and fine dining, elevate your style by wearing a knitted skirt with a matching sweater, comfortable boots, and little to no jewellery.  
Well-fitting jeans
Another European winter fashion essential is some dark, form-fitting jeans. Combined with long-sleeved shirts, a fleece jacket, and some ankle boots, jeans make the perfect European winter outfit for days when you're exploring the outdoors.
If you are in the warmer parts of Europe, you can also opt to pair your favorite jeans with a tank top, a light cover-up, some ankle boots, and a pair of sunglasses for a trendy look.
Buy a great pair of jeans from a sustainable denim brand.
Arm and leg warmers
Packaging some arm and leg warmers when visiting Europe during winter is vital. Thanks to their insulating fabric material, your limbs will always be warm and toasty even if you decide to cycle through the streets of Paris while enjoying the breathtaking city sights.
Experience premium comfort by pairing your arm or leg warmers with a pair of warm pants or winter dress and some comfortable boots for a complete, stylish ensemble.
Sweater dresses
If you want to look stunning while going out for a dinner date, a sexy sweater dress will do the magic. Other than being one of the most timeless and stylish winter dresses, a sweater dress can be dressed up or dressed down to keep you looking trendy no matter the occasion.
As you step out, you can wear it as a one-and-done outfit or add a few accessories to create an effortlessly flawless look.
For instance, you can match your favorite short sweater dress with a statement belt, a sophisticated cape, a long winter coat, or jacket, and some boots to spice up your winter wardrobe.
Here is our selection of cute sweater dresses you need to own.
Puffer jackets
Over the past few years, puffer jackets have been a trendy wardrobe essential for women's and men's European winter fashion. Every time the cold weather sets in, everyone runs to grab their puffer jacket, and Europe is no different.
These stylish and quilted coats consist of high-quality insulated materials and air pockets that compress easily to fit inside your carry-on bag as you travel to Europe. If you have not yet joined the puffer jacket train, it is time you head to your nearest store and grab one.
Whether you pair it with warm trousers or jeans, this winter wardrobe essential is a favorite among celebrities and influencers particularly during winter.
Check out our selection of affordable and sustainable puffer jackets.
Lounge sets
What about your flight? What should you wear when travelling? Go for an insta-worthy airport outfit. Lounge sets are the perfect balance of comfort and style for your long flights to Europe.
Select a lounge set outfit made from a warm material to ensure you're ready for the European winter months. Since Europe loves neutral colors, choosing a nude, brown, or white for a classic and effortless look is a great idea.
Stylish winter boots
Europe is the perfect place to wear some comfortable boots. Whether you are planning to walk in the countryside or look stylish along the streets, a pair of comfortable and sturdy boots are a good way to add some flair to your winter outfit.
Don't forget to carry your woolen socks to help ensure your feet remain dry and warm. If you will be walking a lot, investing in combat boots is best. But, if you will be gracing the red-carpet or exclusive events, nothing says chic more than a classy pair of thigh highs or ankle boots.
Here is our selection of the best sustainable and vegan winter boot brands.
Cardigans
If you have been on Instagram or TikTok, you have probably seen your favorite celebrities and influencers in Europe winter with a chic and super trendy cardigan.
These winter wardrobe staples are available in various styles and colors, enabling them to cater to the style needs and preferences of different groups of people. If you don't know what to wear in Europe winter, simply pair your favorite cardigan with jeans and some low heels for a chic winter look.
Check out our selection of affordable and sustainable cardigans.
Vegan leather jackets
Want to look more sophisticated and sexy during winter? If yes, coats are the perfect option. This classic and versatile wardrobe staple can be paired with a short winter dress, jeans, or a skirt to create an elegant look without looking like you tried too much.
Depending on the occasion, you can combine your vegan leather jacket with winter boots for a more sophisticated and alluring appearance. Here are the best cruelty-free leather jackets to recreate this style.

Faux fur coat
If you're wondering what winter coats are in style, classic faux fur coats are at the top of the list. Not only are they perfect for those days you want to feel like royalty, but they also bring a sense of premium sophistication.
So, whether you plan to attend a fancy dinner in Paris or an exclusive event in London, faux fur coats will surely get you noticed. Pair it with a classy winter mini dress, sheer tights, strappy heels, minimal accessories, and a flawless natural makeup look for the ultimate classy winter outfit look.
Here is our selection of the best sustainable and ethical winter coats.

Basic tips on packing for winter in Europe
Below are some basic Europe winter packing list tips you should keep in mind while packing for your vacation or trip.
Pack Light

: Europe is known for its tiny cobbled streets, narrow staircases, and cramped elevators. Thus, you don't want to struggle to pull large suitcases. In fact, it is best to pack your clothes in a carry-on to avoid getting tired and frustrated during your European winter vacation.
Dress in layers

: Depending on your destination, plan to wear layers to ensure you're always warm. Clothes made from fleece and wool are perfect for this type of weather.
Pack boots and sturdy heels

: Heels and slippers are not winter-friendly attire. Thus, pack your favorite boots and sturdy heels to help you combat the cold season.
Don't forget your hats and caps to keep your cheeks and ears warm as you move from one place to another
Get creative

: Although you want to stay warm and comfortable, you don't have to sacrifice your sense of style.
Wrapping it Up
Many people consider Europe as their dream vacation destination. Whether you prefer Paris, Austria, Finland, Switzerland, or even Slovakia, the European winter outfits above are perfect for keeping you warm as you enjoy the enchanting European winter. However, it would be best to remember that winter in Europe is unpredictable since not all regions in Europe are cold.
Thus, ensure you check the weather before packing your European winter wardrobe. Once you have verified the expected weather conditions in your vacation destination, you are ready to pack accordingly and brave the European winter season like the style icon you are! Happy travels!

Was this article helpful to you? Please tell us what you liked or didn't like in the comments below.
About the Author: Geri M. Vin