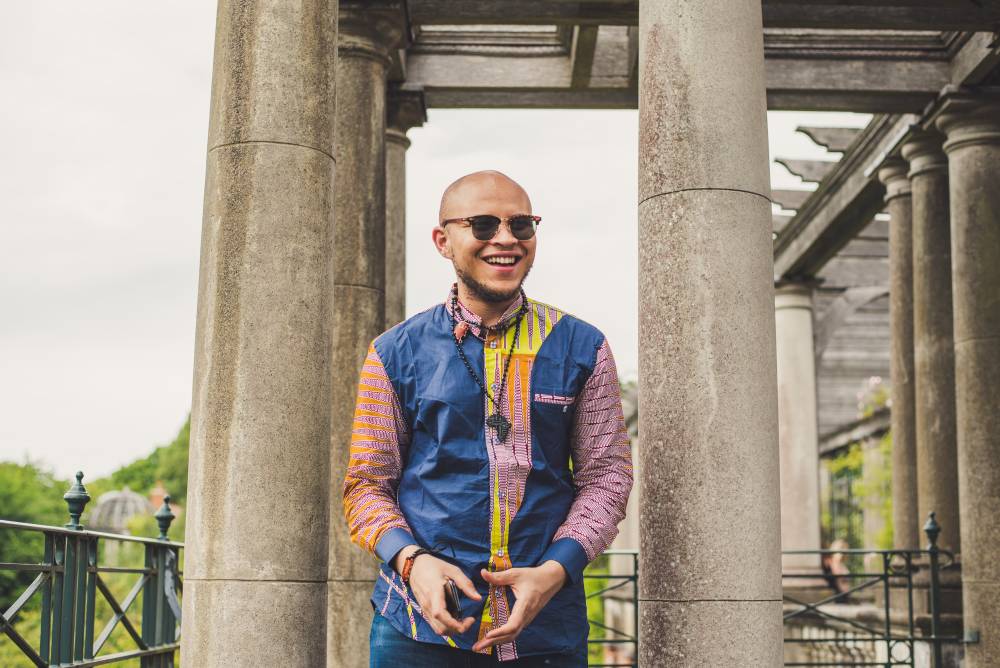 What is the Purpose of Upcycling Fashion

The fashion industry is one of the largest polluters globally. It produces massive amounts of waste, pollution, and carbon emissions every year.

Upcycling fashion is one opportunity for fashion lovers and apparel business to reduce the amount of waste they create. Upcycled garments decrease the demand for the wasteful production of new clothing and prevent old textiles from ending up in landfills.

As reported by the 2019 Fashion Transparency Index, the global apparel and footwear industry is responsible for more than 8% of the world's carbon emissions, almost as much as the total for the whole of Europe.

The Environmental Protection Agency (EPA) reports that 16.9 million tons of used textile wastes are generated every year in the United States. The average American throws away 70 pounds of clothing and other textiles annually.

More than 80% of all clothes end up in landfills to decompose or be incinerated, according to the Global Fashion Agenda. There, they emit carbon dioxide, methane, and other toxic gases into the atmosphere.
Read up my article on the fashion industry's catastrophic contribution to climate change to learn more about its negative impact on the environment.



The current state of fashion is alarming. It's about time we take massive action to solve these issues. Unfortunately, only a minority of conscious consumers consider sustainability the priority when buying new clothes.

And large players in the fashion industry are only starting to incorporate more sustainable practices into their supply chain. The textile and apparel industry is years away from becoming sustainable.

The global COVID-19 crisis has placed the whole system of fashion at risk. Designers, brands, and retailers must rethink their strategies and take severe sustainability measures to thrive in the market after the coronavirus crisis.
"We can rush to conclusions and anxious solutions as we face a global crisis, but this time offers us an unprecedented opportunity to reflect, press the restart button with humility, take the time to look at what we can do better."

 - Cécile Poignant, lifestyle trend forecaster, including Brand Identity and Brand Content


Sustainability has been around for a long time in the fashion world. Since we are on the verge of a global social and environmental crisis, the need for sustainable systems is more urgent.

New and emerging labels are upcycling fashion for this purpose. Upcycled garments are regaining interest among consumers and the industry as a whole.

Upcycled fashion is made by cutting and sewing used garments and other textiles to create something unique of higher value. It gives a new life to old clothes and extends the time they are being used.
Read up my definition of upcycled clothing for more information on this highly sustainable process.


More and more conversations regarding the severe social and environmental impact of fashion have been growing in the textile and apparel industry.

And more consumers are asking for eco-friendly products, creative, alternative, affordable, and sustainable apparel, made with a deep concern for the environment and the people working in the supply chain.

The rise of upcycled fashion not only contributes to environmental protection but also raises awareness, creativity, supports local communities, and sustainable practices.
Check out my article on the social and environmental benefits of upcycling clothing to learn more about the positive impacts of upcycling fashion.

Upcycling is one great way of using creativity and artistic tools to serve a bigger purpose. Between fashion design and textile art, upcycled clothing is truly one of a kind.

It not only encourages collaboration but also creates a sense of community around shared values. Creating a new item from discarded garments involves many laborious and time-consuming steps but it's worth it.

Since the world continues to gather textile wastes, upcycling fashion is an obvious choice for those that deeply care about this issue. It's an outstanding way to minimize the impact of fashion on the planet.

Clothing can be produced by giving old items a new life instead of exploiting more natural resources and sending waste to landfills.

As consumers, every piece of clothing we purchase impact the Earth, people, and animals living on it. If we start to care more about how our clothes are being made, we create a better future for ourselves and our children.
Read up my article on why upcycling clothing is important for the environment to understand how it creates less waste, pollution, saves water, and energy.

Instead of tossing used clothes away, upcycling fashion takes parts of or entire old garments to create new and valuable pieces without breaking them down completely.

Everyone can upcycle at home without extra machinery. It's a common practice that used to be very popular before the rise of fast fashion over the last 20 years.

Small fashion brands that upcycle often find unusual ways to source materials for their creative process. From old pieces at home to thrift stores, charities, and donations, the possibilities are endless when upcycling fashion.

Just looking at some popular hashtags on Instagram with more than 2 million posts such as #upcycle, #upcycled, and #upcycling is enough for lots of inspiration.

Fashion brands and designers regularly use social selling platforms such as Instagram, Etsy, and Facebook Marketplace to promote and sell their products. It's a new kind of branding and retail that involves cultivating close relationships with potential customers.


Plenty of fashion designers know how to recycle old items and turn them into unique fashion pieces. They often learned these practices while studying in the most prestigious fashion schools around the world.

The London College of Fashion of the University of the Arts London (UAL) offers an extensive range of pre-degree, undergraduate, postgraduate and short courses.

One of them is upcycling fashion, a great set of ethical and sustainable techniques for fashion students willing to play their part in stopping unwanted clothes going to landfill.

The Parsons School of Design in New York City and the Savannah College of Art and Design (SCAD) have also been adding many new courses with a strong focus on sustainability to their academic programs.
"At Parsons, we really want our approach to sustainability to be holistic -we don't want sustainable design to be just a niche subject you can study, but a part of fashion as a whole."

 - Brendan McCarthy, Director of the undergraduate Fashion Design Program for Systems and Materiality at Parsons School of Design in New York
It's not enough to source sustainable materials to transform the fashion industry. It's time to rethink completely the way we produce and consume clothes.

Collaboration and close relationships are at the center of a more circular and regenerative fashion economy, as well as innovation in design, manufacturing, distribution, supply chain, and waste management.
"The planet is in need of innovative solutions to overcome this man-made catastrophe. All about solutions and innovations. [...] Collaboratively we can make change happen, saving the planet and respecting each other's differences."

 - Dio Kurzawa, founder of sustainability consultancy The Bear Scouts


Upcycling fashion means clothing that is less wasteful and less expensive to produce. It moves the industry away from the traditional and linear business model of take-make-waste.

The future is green. As consumers, we have the power to drive change in the textile and apparel industry. We choose the clothes we buy and who we support with our money.

Do you already own upcycled fashion? Let us know in the comment section below.
Was this article helpful to you? Please tell us what you liked or didn't like in the comments below.