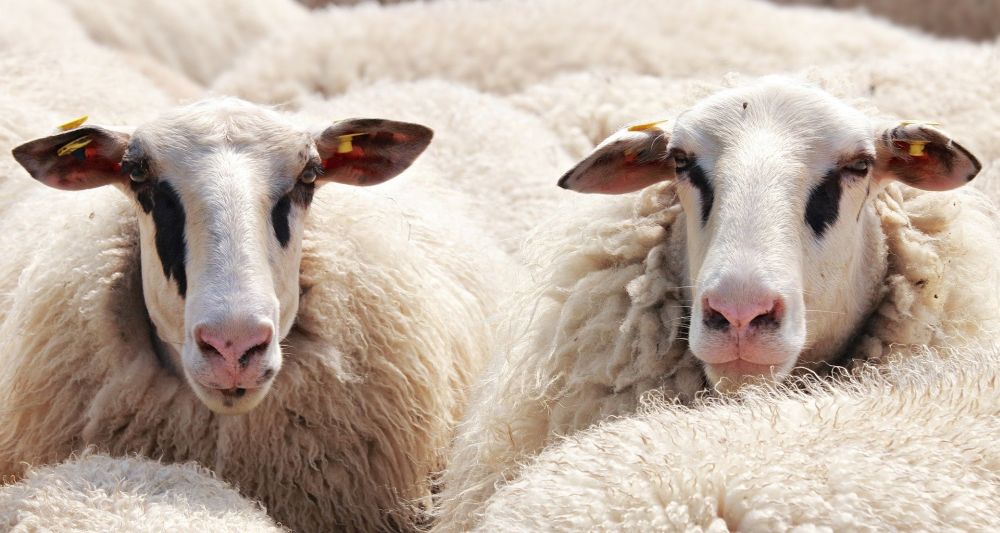 7 More Ethical, Vegan, Luxurious Alternatives to Wool
Forget wool. If you are looking for eco-friendly fabrics, there are plenty of other more ethical and sustainable choices. It's not a necessity to exploit sheep to make warm, comfortable, stylish, luxurious, and beautiful clothing. 

Luckily, there are already tons of eco-friendly vegan fabrics to choose from. No need to buy wool or other animal-derived materials. Many clothing brands are opting for cruelty-free options now instead of wool. Here are some of the best vegan fabrics to wear:
Panaprium is proud to be 100% independent, free of any influence, and not sponsored. We carefully handpick products from brands we trust. Thank you so much for buying something through our link, as we may earn a commission that supports us.
1. Linen
Linen is a textile made from the flax plant. The flax fiber is very durable, absorbent, strong, and quick-drying, much faster than cotton. In hot and humid weather, linen is often preferred to other organic fabrics. It stays exceptionally cool and fresh as it releases moisture into the air effortlessly.


2. Lyocell
Lyocell is a form of rayon. It is made from cellulose fiber often manufactured from wood pulp. It is environmentally friendly, bio-based, biodegradable, recyclable, and natural. But the manufacturing process is quite complex, consumes lots of energy and chemicals.
3. Modal
Modal is another form of rayon. Made from renewable fibers, it is strong but smooth and very soft as well. It is a vegan Eco-friendly fabric and a great textile option for your wardrobe. Being lightweight and stretchy, it is revolutionizing the fashion industry.

4. Organic cotton
Arguably the most famous out of the bunch, organic cotton is considered a sustainable resource. It is faster drying and requires fewer resources to produce than wool. It is easy to wash and care for. Most organic cotton comes from Turkey, India, and China.

5. Hemp
Hemp is a great choice for organic farming. It is grown without the use of pesticides or chemical fertilizers. Hemp fabric is completely biodegradable as well. It is one of the fastest-growing plants making it a great choice for sustainable textile.

6. Recycled fabrics
Recycled polyester, rPET, and recycled nylon are amazing examples of high performing technical fabrics that are Eco-friendly and vegan. Both are derived from wastes such as plastic bottles or fishing nets. They do not smell and are durable, strong, and soft.

7. Organic Bamboo
This material is actually a viscose rayon fiber made of bamboo cellulose. It resembles cotton and is manufactured by a process similar to retting flax into linen fiber. Organic bamboo is a very luxurious silky fabric soaking water faster than cotton. It is Eco-friendly and soft as well. 


I hope this article is useful to you and serves as a helpful shopping guide. And the next time you're deliberating over a new piece of clothing to buy, please make sure it's made using eco-friendly vegan fabrics. The people, the planet, and animals will thank you!
Was this article helpful to you? Please tell us what you liked or didn't like in the comments below.