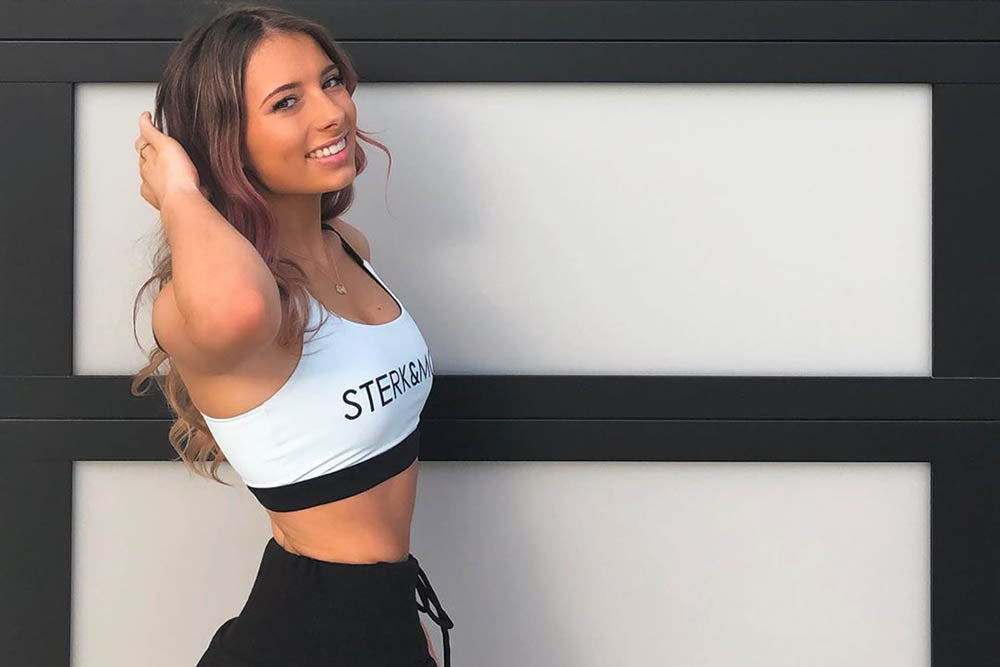 Sterk and Mooi, Brittany Reukers' New Sustainable Sportswear Brand

Young Outlaws' cheerleader Brittany Reukers is launching her new sustainable activewear brand Sterk & Mooi in June 2020. It's very encouraging to see new ventures in the sustainable fashion market as they combine their love for stylish functional apparel with eco-friendliness, especially when young women take the lead.

Sterk and Mooi mean strong and beautiful in Dutch. Since the green movement is booming in the textile and apparel industry, it creates new opportunities for talented and motivated people to exercise their creativity and inspire others.

More conscious consumers are searching for ethically and sustainably made activewear. There is definitely a lack of fair and eco-friendly sports apparel in many market segments.

A lack of today's workout clothing brands and retailers have a catastrophic impact on the planet, people, and animals living on it.

The fashion industry is one of the largest polluters globally. It's responsible for huge amounts of waste, carbon emissions, pollution, deforestation, water, and energy consumption.

Brittany, with her new activewear brand Sterk & Mooi, wants to produce high-quality sustainable clothing with a low carbon footprint.


"The majority of my clothes are made out of recycled beach-bound plastic water bottles which will help spin our earth in the right direction again."

 - Brittany Rose Reukers, Sterk & Mooi owner


Sterk & Mooi's first collection includes sweatpants, hoodies, crop tops, and tracksuits. The final preparations and website design are undergoing. The launch is expected for June 2nd, 2020.

I can only imagine how difficult it can be to start a fashion brand and compete in cheerleading at an international level at the same time. Let's wish Brittany the best.

Visit the brand Instagram page at @sterkandmooi.


Photo courtesy of Sterk & Mooi.
Was this article helpful to you? Please tell us what you liked or didn't like in the comments below.