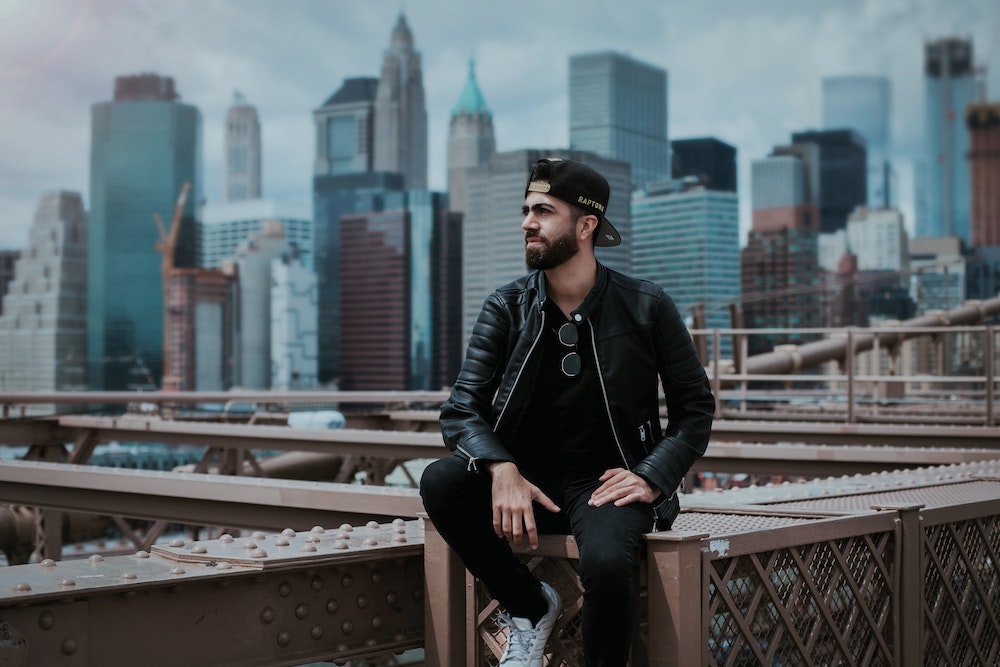 What To Wear To Statue Of Liberty (15+ Awesome Tips)
If you've read my other blogs, you will know that I am obsessed with New York City. A trip to NYC would not be complete without a visit to the green lady herself - the Statue of Liberty.
If you're planning a trip to the iconic Statue of Liberty in the heart of NYC, you're in for an unforgettable experience. As you embark on this patriotic journey, you'll want to look stylish and comfortable while paying tribute to Lady Liberty herself. 
As you stand in the presence of the majestic gal, your outfit can be a nod to history, a celebration of freedom, and an expression of your personal style. I encourage you to embrace comfort and style and embark on your Liberty Island adventure looking and feeling fabulous. 
Below you'll find my top tried and tested outfit ideas to make your visit both enjoyable and fashion-forward.
Panaprium is proud to be 100% independent, free of any influence, and not sponsored. We carefully handpick products from brands we trust. Thank you so much for buying something through our link, as we may earn a commission that supports us.
Comfortable Shoes
First things first – put on your most comfortable pair of shoes. You'll be doing quite a bit of walking, so opt for sneakers or supportive sandals to keep your feet happy.
Personally, when I'm out and about in NYC I avoid any open toed shoes. A trusty pair of sneakers has always done the trick. As we all know, our sneaker game has never been better, so choose a hot pair and step out into a fun-filled day. 
Check out these 12 best sustainable sneaker brands from Europe.
Sunscreen
Protect your skin from the sun's rays with a trusty bottle of sunscreen. On your way to the Statue of Liberty, you'll need to get a boat to Liberty Island. Boat trips often feature wind, which hides the fact that you might be catching rays.
Stay comfortable and sunburn-free as you explore the wonders of this incredible New York tourist attraction.
Discover the 20 best sustainable brands from New York City.
Sundress 
Summer in NYC can be sticky and hot, which makes the breezy sundress a great idea.
Beat the city summer heat by slipping into a cute dress that will have you looking awesome in all your pics. The Statue of Liberty stands tall, and so should your style.
Find out more about these stunning sundresses made in the USA.
Accessories
Shield your eyes from the New York sun with a stylish baseball cap and throw on some shades for that effortlessly on-trend look.
This combo works for both the guys and the gals and with so many variations of both sunglasses and hats, you are sure to nail these accessories with fun and flair.
We compiled a list of these 15 best affordable sunglasses, just for you.
Backpack or Crossbody Bag
Stay hands-free and ready for adventure with a practical backpack or crossbody bag. It's the perfect way to carry your essentials while keeping your style on point.
Carrying a fashionable bag, whilst keeping your belongings safe will free up your mind to enjoy your day to the max.
Take a peek at the 15 best affordable vegan leather bags and purses.
Layer Up
While the sun might be shining, the breeze on Liberty Island can still have a bit of a chill. Opt for layers you can easily take on and off to stay comfortable throughout the day.
New York in Autumn and winter can be especially biting so don't get caught short without a gilet or light jacket to keep you warm.
If you're planning on hitting up Central Park next, then read our blog about what best outfits to wear.
Sporty Vibe
Site-seeing can be tiring and we tend to cover more steps when we are exploring a new city or place. That is why it's totally OK to dress in sportswear when you visit the Statue of Liberty.
Jazz a gym outfit up by pairing your leggings with fashion sneakers and a cute bag.
Take a look at the 10 best affordable leggings made from bamboo.
Cargo Shorts 
These shorts are having a major moment in 2023, and it's a super easy trend to jump on for both women and men.
Embrace functionality with cargo shorts that offer ample pocket space for your belongings. Combining style and utility, they're perfect for exploring and they look sick too.
Check out the 15 best organic cotton shorts for men and women.
Blue, White and Red 
If there's one thing Americans appreciate, it's America! Show your support by incorporating shades of blue, white, and red into your outfit. You could play around with this color scheme with jeans and a tee, or a cute co-ord or whatever you fancy.
Subtle touches can make your look even more special for the occasion so experiment to see what works for you.
Want to know how to dazzle in disco hippie fashion then check out our blog.
Jeans and Boots
For a classic casual look, go for jeans and a comfortable pair of boots. It's a timeless ensemble that's perfect for wandering around Liberty Island.
Baggy jeans could be an option for a tomboy vibe, or you could go for a tapered leg - whatever floats your boat.
Grab a glance at these 10+ affordable jeans made in Canada.
Denim Shorts
An NYC visitor staple, denim shorts are a sure fire way to look cute whilst on your visit to the Statue of Liberty. Pair with a cute tee, or a nice sweater or hoodie, depending on the weather. 
Men, you can also rock this versatile look with a nice tee, or long sleeved top.
Here are the 20 best affordable denim shorts.
Hoodie 
If you're visiting the big apple during the cooler months, a hoodie will keep you cozy and comfortable as you explore the historic site. 
Its soft fabric and adjustable hood offer warmth, allowing you to focus on the beauty of the Statue of Liberty without shivering in the breeze.
Want to know exactly what to wear under a hoodie, then look no further.
Denim Jacket 
A denim jacket is a fashion staple that works year-round. It adds a touch of rugged charm while providing that extra layer of warmth if needed. 
The denim jacket's nature means you can effortlessly drape it over your shoulders when the temperature drops, all while maintaining your effortlessly hot look.
Check out these denim jackets that every woman needs.
Cotton Tee 
A classic cotton tee is perfect for a relaxed and effortless vibe. You'll be comfortable and stylish throughout your Statue of Liberty adventure. 
The breathable fabric keeps you feeling fresh while the timeless design ensures you'll look classic and cool.
Discover the 20 best American made tees for men and women.
Trench Coat
If you're visiting during the transitional seasons, a trench coat adds a touch of elegance and protection against the elements. 
The sleek lines of the trench coat not only shield you from unexpected drizzles but also lend an air of sophistication to your ensemble, making your journey to the Statue of Liberty even more memorable.
Take a peek at our blog on what to wear to the Louvre in Paris.
What not to wear to the Statue of Liberty
High Heels: Save your feet from discomfort by leaving the high heels at home. Opt for comfortable shoes that allow you to explore without a worry.

Offensive Tee: Keep it classy and respectful by avoiding offensive slogans or graphics on your clothing.

Fancy Dress: While a touch of elegance is great, overly fancy dresses might not be the most practical choice for this outing. Nobody wants to be tripping over a Blake Lively-esque Met Ball dress when exploring the sites.
Was this article helpful to you? Please tell us what you liked or didn't like in the comments below.
About the Author: Catriona Jean