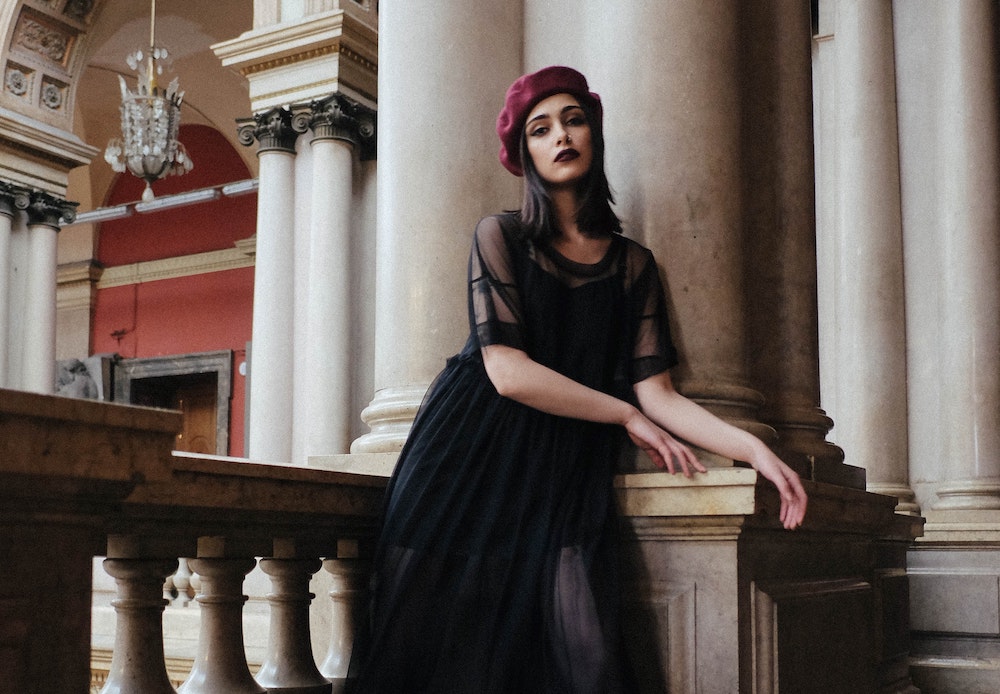 What to Wear to the Louvre (15 Artsy Outfits & Tips)
The Louvre Museum in Paris, France, is home to some of the most famous, awe-inspiring works of art in the world. 
If you're lucky enough to visit the Louvre, you're probably wondering what to wear. Although there is no formal dress code for visiting the Louvre, most people choose to step up their outfits. 
You want to hit the right balance between comfortable and chic while capturing that classic French elegance. Think tailored trousers, chic dresses, and well-fitting jeans. 
Choosing the right look may seem overwhelming, but there are a few simple steps to crafting the best outfit for the Louvre. Here are some of our favorite tips and outfit ideas for what to wear to the Louvre. 
Panaprium is proud to be 100% independent, free of any influence, and not sponsored. We carefully handpick products from brands we trust. Thank you so much for buying something through our link, as we may earn a commission that supports us.
A Breezy Sundress
Wearing a sundress to the Louvre is an easy way to look classy while remaining comfortable. A breezy sundress is the perfect casual outfit to wear while exploring the museum because it looks dressed up without being too formal. 
Choose a dress that you feel comfortable and confident wearing. A midi wrap dress with a delicate floral print or a ruffled boho dress are excellent options.
Always remember that natural, breathable fabrics work best, no matter what style you prefer. 
Check out our selection of sundresses made in the US to find the best sustainable looks for your trip. 
Cuffed Jeans
Many visitors are under the impression that jeans are a major "no-no" when it comes to dressing for the Louvre. In fact, jeans are totally acceptable and lend themselves very well to a chic outfit. 
A pair of cuffed, well-tailored jeans are the perfect choice when dressing for the Louvre. Go with high-waisted straight-leg jeans and a button-up shirt for a timeless look. You can also pair your cuffed jeans with a blouse, knit sweater, or blazer. 
If your jeans fit well, there's no wrong way to style them. Explore our master list of sustainable denim brands to find the perfect pair. 
A Midi Skirt
A midi skirt is a versatile piece to wear to the Louvre. It's easy to mix and match a midi skirt with your favorite blouse, tank top, or knit sweater. 
For an elegant look, pair a cotton midi skirt with a classic white t-shirt or a delicate tank top. If you want something bold and eccentric, try a midi skirt and top in contrasting patterns, such as florals and polka dots. 
Explore our selection of sustainable midi skirts to get started. 
A Cute Cardigan
A cute cardigan is always a safe bet when visiting the Louvre. It's a wardrobe essential that keeps you warm while looking cool and put-together. 
There are a ton of different types of cardigans out there. From a classic button cardi to a cropped ¾ sleeve, you're bound to find one that matches your style. Choose a cute cardigan that you feel comfortable and confident in. 
It's also important to focus on quality when shopping for a cardigan. Check out our favorite high-quality, sustainable cardigans. 
A Classic White Tee
It's important to remember that less is more when planning your outfit for the Louvre. That's why a classic white t-shirt is such a great outfit choice. 
A classic, well-tailored white shirt looks amazing with just about anything. French tuck it into your favorite jeans, pair it with a leopard print midi skirt, or accessorize it with a cardigan and some loafers. You really can't go wrong. 
Explore our favorite affordable and ethical t-shirts to find the perfect white tee for the Louvre. 
A Beautiful Blouse
When visiting Paris, it's essential to pack at least one nice blouse. Dressing for the Louvre is all about effortless elegance, and a blouse is an easy way to achieve that vibe. 
Pair a whimsical boho blouse with some perfectly tailored trousers, or choose a minimalist linen tank tucked into a midi skirt. You can also choose a loose-fitting blouse for easy layers if the weather is on the cooler side. 
There are plenty of gorgeous blouses that are perfect for wearing to the Louvre.
Blazers
A well-tailored blazer is always a hit when visiting the Louvre. This wardrobe staple is flattering, elegant, and easy to wear with so many things. 
When choosing a blazer, choose a neutral color and a modern fit. If you want a little flair, wear a blazer with fun hardware like gold buttons or a striped lining. 
Wear your favorite blazer with straight-leg jeans and a pussy bow blouse, or pair it with a breezy floral sundress. 
Explore our selection of the best sustainably made, affordable blazers for an elegant outfit. 
Tailored Pants
Tailored pants are the best option if you don't want to wear jeans to the Louvre. A pair of well-fitting pants is comfortable, versatile, and more dressed-up than a typical pair of jeans. 
Find a pair of trousers you feel comfortable in and plan your Louvre outfit from there. High-waisted cotton pants, loose-fitting linen, or corduroy are all excellent options. Throw on a blouse, blazer, or your favorite knit top, and you're good to go. 
With a pair of perfectly tailored trousers, you'll fit in with the Louvre's aesthetic in no time. 
Wear all Black
Wearing an all-black outfit is a safe bet if you're at a loss for what to wear to the Louvre. This classic outfit is low-effort but has the high payoff of looking absolutely stunning and elegant. 
Wear black trousers with a flowy black top or a black jumpsuit with a matching cardigan and ballet flats. 
No matter what you choose, make sure your black fabrics are sharp and dark instead of washed out and faded. 
A little black dress is also a classic option for an all-black outfit. Check out our selection of sustainable black dresses to get outfit ideas.
Chic Knitwear
A chic chunky knit sweater is an excellent option to wear to the Louvre if the weather is cold and rainy. Knitwear pieces are easy to layer, so you'll stay warm while remaining fashionable and elegant. 
Go with a luxurious turtleneck in an elegant neutral color or a classic pullover sweater in a delicate pattern. Layer your look with straight-leg jeans or a comfy midi dress, and you're all set. 
Explore our selection of sustainable knitwear for outfit ideas. 
A Small Bag
Large bags and backpacks are not allowed in the Louvre galleries. According to the Louvre's website, bags must be smaller than 55 x 35 x 20 cm. So, it's best to bring a small bag to carry your museum essentials.
Thankfully, there are a ton of elegant and cute small bags that look great with any outfit. A vegan leather crossbody or a simple cotton tote bag are timeless options that won't feel burdensome as you walk through the galleries. 
Check out our selection of sustainably made purses. 
An Elegant Scarf
A scarf is the perfect accessory to wear to the Louvre. Adding a scarf to your outfit is an easy way to look elegant and dressed up without trying too hard. 
A scarf works best in colder months, but this accessory isn't off-limits when it's sunny. Various fabrics work for all types of weather, from cotton to linen, chiffon to bamboo. 
Bulk up with a cozy cotton scarf to stay warm, or layer a thin chiffon scarf on top of your breezy sundress if you're visiting the Louvre in the summer. 
Here's our selection of vegan scarves for inspiration. 
Ballet Flats
You've planned the chicest, most elegant outfit to wear to the Louvre. Now, what kind of shoes should you wear? Ballet flats are an excellent footwear option because they're classy, comfy, and easy to wear. 
Since you'll spend hours walking around the Louvre, make sure you go with a pair of well-made flats that use high-quality materials and have arch support. You can wear classic black ballet flats or be adventurous with bold patterns or interesting shoe details. 
Explore our favorite ballet flats to find your perfect pair. 
Loafers
If you want more support from your footwear while navigating the Louvre, try a pair of loafers. This modern take on a classic menswear staple is chic, edgy, and unexpected. 
Loafers look great with dresses, skirts, and jeans. You can wear a flowy floral dress and cardigan with your loafers for an artsy vibe. Try pairing penny loafers with a blazer and straight-leg jeans to look polished and elegant. 
Plenty of ethical shoe companies make vegan leather loafers that are high-quality and timeless. 
Ankle Boots
Ankle boots are a great shoe option if you're visiting the Louvre during the colder fall and winter months. They'll keep you warm while making you look chic and put together. 
You'll be spending hours on your feet looking at art, so choose an ankle boot with a flat sole or thick kitten heel. Vegan leather booties with sheer black tights are a classic go-to, as well as Chelsea boots with cuffed jeans or a midi dress. 
Explore some of our favorite sustainable boot brands to find the perfect pair.
What Not to Wear at the Louvre
You can wear whatever you want to the Louvre (within reason). However, here are some tips on things to avoid wearing if you want to look less like a tourist and more like a Parisian. 
Heels:

We recommend skipping the heels when you visit the museum. The Louvre is one of the largest museums in the world, so you'll be doing a lot of walking. Wear flat boots or loafers instead. Your feet will thank you.

Athleisure wear:

Americans love their athleisure wear, but the Parisians are far less fond of the trend. Leave the expensive leggings at home and opt for something more elevated and timeless when visiting the Louvre.  

Flip flops:

We're sorry to say, but flip flops aren't the best footwear for the Louvre. They can ruin the elegant vibe of your outfit and hurt your feet after hours of walking the galleries. 

Pajamas:

Do we really need to explain this one? Avoid wearing pajamas at the Louvre, and anywhere else you may visit in Paris. Wearing your most comfortable, beloved pajama bottoms will turn heads for all the wrong reasons!
Was this article helpful to you? Please tell us what you liked or didn't like in the comments below.
About the Author: Liz Flynn