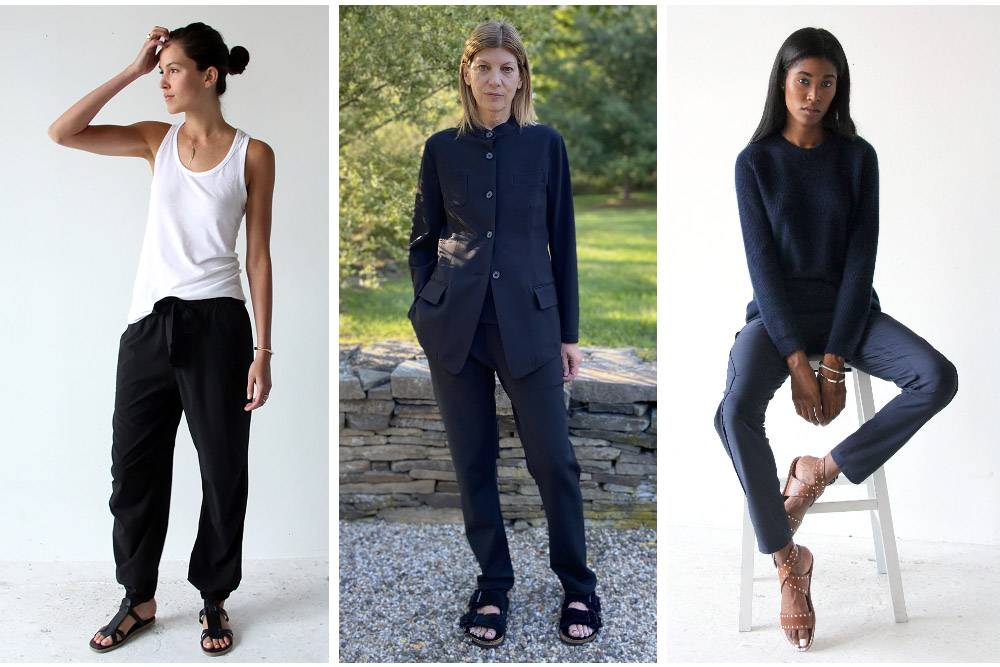 The Shark Tank Competition For Sustainable Fashion
© Paskho

The multi-media platform Fashinnovation organized the 3rd Edition of its Worldwide Talks 2020 featuring a Shark Tank Competition for sustainable fashion.

Powered by e-commerce stores helpdesk Gorgias, the event invited two ethical clothing brands to present their pitch in front of a jury for a chance to secure venture capital and other prizes.





Sustainable fashion brands Boyish Jeans and Paskho competed for the first place with 7-8 minutes pitches about their business and vision to carve a space in the market.

Boyish Jeans is a sustainable women's denim brand focused on quality, fit, and authentic washes. It uses modern details and laid-back aesthetics to design refreshing styles sold at a friendly price.

The fashion label is committed to using ethical and sustainable practices in the development and manufacturing of its clothes. It specializes in eco-friendly, vintage-inspired, carbon-neutral certified denim.

The contemporary denim brand strives to have a positive impact on people and the planet. It uses sustainable fabrics, environmentally friendly, and cruelty-free processes.

Jordan Nodarse showcased Boyish Jeans' growing popularity at the Worldwide Talks 2020 Shark Tank Competition. He is the founder and creative director of the Los Angeles-based denim brand.


"I've been designing with deadstock fabrics since 2007. I didn't really learn what truly sustainable jeans were until I was at Reformation a few years ago. I suppose no one at that time knew what sustainable jeans were. Unfortunately, most supposedly 'sustainable' jeans from other brands now are not very sustainable."

- Jordan Nodarse, Boyish Jeans founder, and creative director


Paskho is an eco-friendly lifestyle brand that sustainably creates high-performance, designer clothes made for wherever passion takes you. It focuses on socially sustainable apparel.

Paskho founder Patrick Robinson explained that its business model changed during the COVID-19 pandemic after witnessing massive lay-offs.

He launched its Community-Made line, an innovative way to create comfortable and fashionable designs by digitally mobilizing maker teams from their home and connecting them with consumers directly.

He pays unemployed makers $25-$35 an hour, motivates them to perform at their best, and gives them a sense of ownership in the company with equity.

Launched in July 2020 with first orders in September, the Community-Made line will make up 65% of Paskho products by the third quarter of 2021.


"We've become a disposable society that thinks everything - especially clothes - is all disposable. We also don't value the people that make them. We definitely don't value them overseas and we don't value them here. This platform is going to allow you to have a conversation with the people who made [your clothes]."

- Patrick Robinson, Paskho founder


Madeline Keulen of Victress Capital and David Rogg of Reformation Partners served as the judges of the 3rd Worldwide Talks 2020 Shark Tank Competition.

Patrick Robinson of Paskho was finally selected as the winner of the competition. He won:
three months of Gorgias service
a closed-door meeting with a VC investor
a web agency CRO audit from strategists BlueStout
a free audit of his Facebook ads from ad agency Mutesix
discounted e-commerce marketing services from Omnisend
three months of free backups for Shopify from data service company Rewind
About Fashinnovation:
Fashinnovation
is a multi-media platform that connects entrepreneurship, innovation, and technology within the fashion industry.
It brings together international business leaders, CEOs, entrepreneurs, and fashion designers to inspire and create positive change fashion industry by way of technology.
Fashinnovation sparks discussions on various themes including design, sustainability, manufacturing, and more at full-day panel events held during New York Fashion Week (NYFW).
Was this article helpful to you? Please tell us what you liked or didn't like in the comments below.