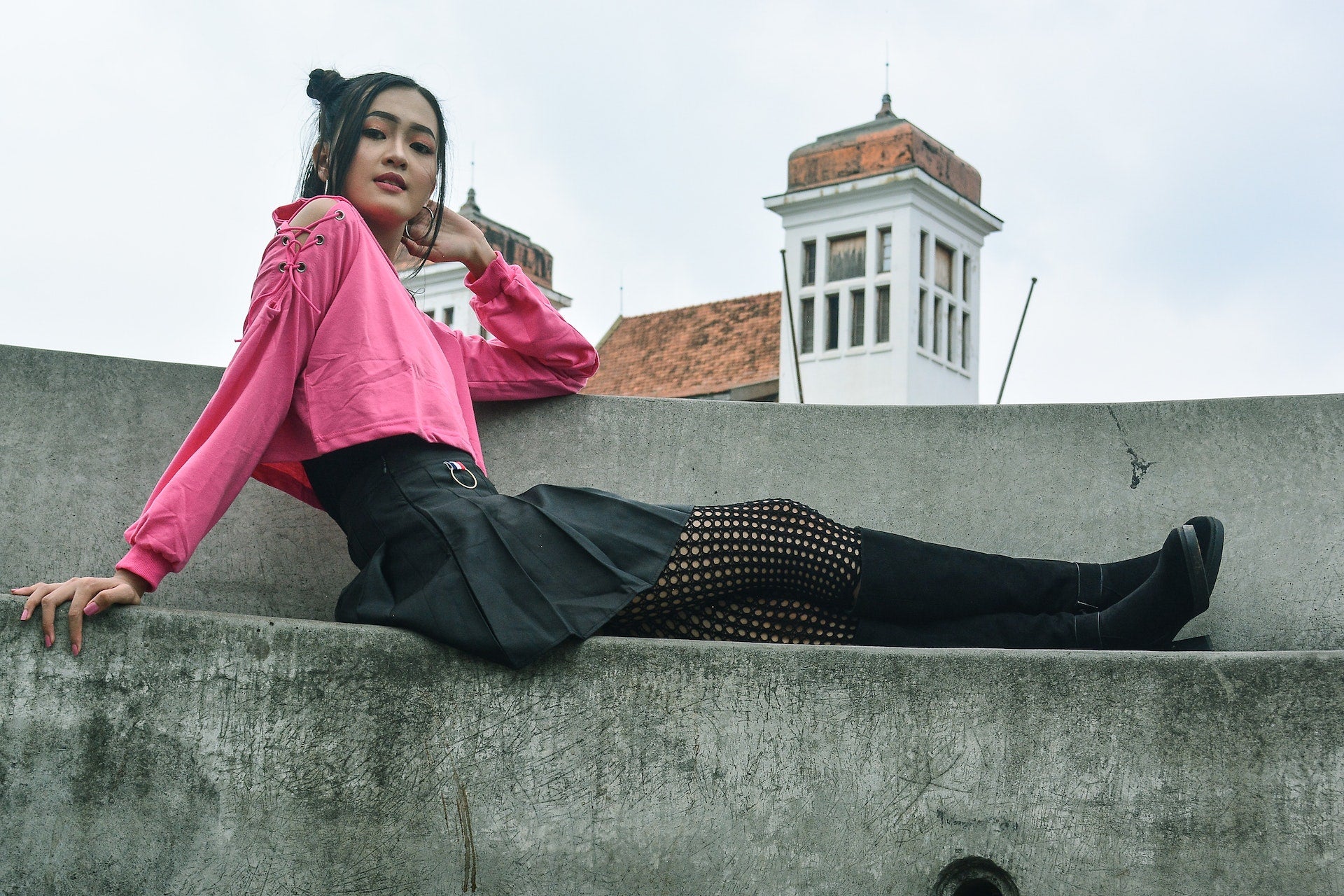 15+ Amazing Outfit Tips For A Rock And Roll Party
The unique and electrifying atmosphere of a rock and roll party must be matched with an equally edgy and interesting outfit!

The famous rock and roll aesthetic made it to some of the most famous fashion brands' catwalks over the years. This means the rock fashion style is nowadays more accessible.

If you're looking for a fabulous outfit to wear to a rock and roll party, look no further! Keep scrolling to discover the best combinations you can wear.
Panaprium is proud to be 100% independent, free of any influence, and not sponsored. We carefully handpick products from brands we trust. Thank you so much for buying something through our link, as we may earn a commission that supports us.

Mind the decade

The evolution of rock music is connected with the evolution of rock fashion and since many rock and roll parties focus on a single decade, you should inform yourself about the iconic clothes that are representative of that particular decade.
Don't forget that it is very important to be confident and make your wardrobe work for your identity - don't push yourself to wear something that you don't like!
Instead, let yourself be inspired by rockstars and adapt everything to your 2023 personal style.
The old school style of the 50s, 60s glam, the 70s and 80s unexpected mix of formal and shiny clothes, 90s grunge, or the 2000 style - they all have key elements that you can integrate into your outfits for a rock and roll themed party.

If you want to learn more about the rock fashion style check out our article.

All-back outfits
An all-black outfit is one of the safest choices out there. Going with black head-to-toe can save the day if you're in doubt or don't know what to choose for a rock and roll party.

Let yourself be inspired by these 15 best sustainable alternative clothing brands.



Wear denim skirts
Denim skirts are very easy to wear, and they come in a variety of lengths and colors, which means there is a lot to choose from. We think a mini skirt is a stunning choice!

Find the perfect affordable and sustainable mini skirt to wear to a rock and roll party.



Distressed jeans
Choose a pair of black, distressed jeans for an edgy look. If it's cold, you can always layer them with tights underneath.
Complete your outfit with a tank top and some rock fashion-style jewelry.
Take a look at the best affordable and sustainable black denim jeans.


Band merchandise
If you love rock music, chances are your wardrobe contains clothes featuring pictures of your favorite band or lyrics from one of their songs.
Use band T-shirts to create fantastic rock and roll party outfits.

If you don't own any band clothes, there's no need to worry! Here are over 25 second-hand clothing apps that sell affordable vintage.
Check them out if you want to find unique and amazing hidden gems.




Vegan leather jackets
Vegan leather jackets scream ''rock'', but they can be worn on many occasions and aren't limited to rock parties.

Create a relaxed yet edgy outfit by adding a band T-shirt, trousers, and a pair of army boots.

If you want to learn more about vegan leather jackets and find the best affordable ones, check out our article.

Dresses
Mini dresses, midi dresses, T-shirt dresses, elegant dresses, black dresses, vintage dresses - the list goes on forever and that's because there is a lot to choose from.

Find the length and style that highlights your best features and wear it with a pair of over-the-knee boots.

For inspiration, take a look at the best affordable and sustainable black dresses.




Beautiful tops
If you want something fancier than a T-shirt, go for for a shiny top. This type of fabric helps you maintain an air of sophistication and is great for parties!
Tops can be worn in any combination, with skirts, shorts, trousers, or distressed jeans.

Discover more affordable tops that come from sustainable brands.




Outfits with blazers
If you want your outfit to instantly look more polished, add a blazer.
Don't forget that blazers are great investments in your wardrobe because you will be able to wear them on many occasions.
For both work and after-work events, parties, or just going out with your friends, blazers are fantastic, versatile clothing items that can help you create the best smart-casual outfits.

Click here for beautiful and sustainable alternatives to fast fashion.

Bodysuits
For a modern feel, wear a bodysuit!
It will provide support and comfort, allowing you to dance carefree and have a great time. Bodysuits can be worn with skirts, jeans, or trousers and one of the best things about them is the fact that they always stay in place and never need to be tucked in during the party!
For a comfortable and mysterious outfit, choose a black bodysuit from a sustainable brand.



Footwear
Wondering what the best rock and roll party footwear is? The answer depends on the look you want to achieve.
For a very relaxed outfit you can wear canvas trainers, if you want to be comfortable and elegant ballet flats are great, and if you want an edgy outfit, we recommend boots.
You can either choose army boots or heeled boots - any of the two will beautifully complete a rock and roll outfit!

Let yourself be inspired by the best affordable vegan leather boots in 2023.

Shorts
Shorts are very popular because they are comfortable and versatile. Put together a cute party look with a pair of shorts and a blouse.
Add a pair of army boots to make your attire more edgy.

Check out our eco-friendly recommendations.

Animal print
Fashionable since the 80s, animal print can help you create a fun and sophisticated outfit.
Choose a sustainable shirt featuring this print and let it be the center of attention: combine it with a simple pair of shorts in a neutral color.



Fishnet tights
Transform any regular outfit into an edgy, rock fashion-style outfit, with just one pair of fishnet tights!

You can now purchase them from a sustainable brand.

Accessorize your outfit
Stud belts, chains, oversized earrings, chokers, and bracelets - there are plenty of accessories that can make your party outfit even more interesting.

If you want to purchase jewelry made from eco-friendly materials, we've got you covered!



Glamorous outfits
If you want to stand out, choose a beautiful, glamorous outfit. It will not go unnoticed!

Here are some amazing options: a shiny top or blazer, an embellished dress, or a coordinated set made of vegan leather. Either of them will look fantastic and will feel great on!

For inspiration take a look at these 200 sustainable clothing brands in Europe for 2023.




Summing up
Choosing the best outfit for a rock and roll party might sound difficult at first, but things become easier once you understand that the dress code leaves a lot of room for flexibility.
Make sure to check in advance if the party you are going to attend has a theme and dress code. This can give you a very precise direction.

A rock and roll party will always have both more elegant and more relaxed outfits. It is up to you to figure out what type of outfits fit your personality and highlight your best body features.
After that, things should be pretty easy, especially because the rock fashion style has a lot of go-tos that are easy to wear and will always be appropriate.

Make sure to purchase clothes in the right size for your body, from brands that care for your health and the environment.
If you like our article share it with your friends!



Was this article helpful to you? Please tell us what you liked or didn't like in the comments below.
About the Author: Miruna Dulcea