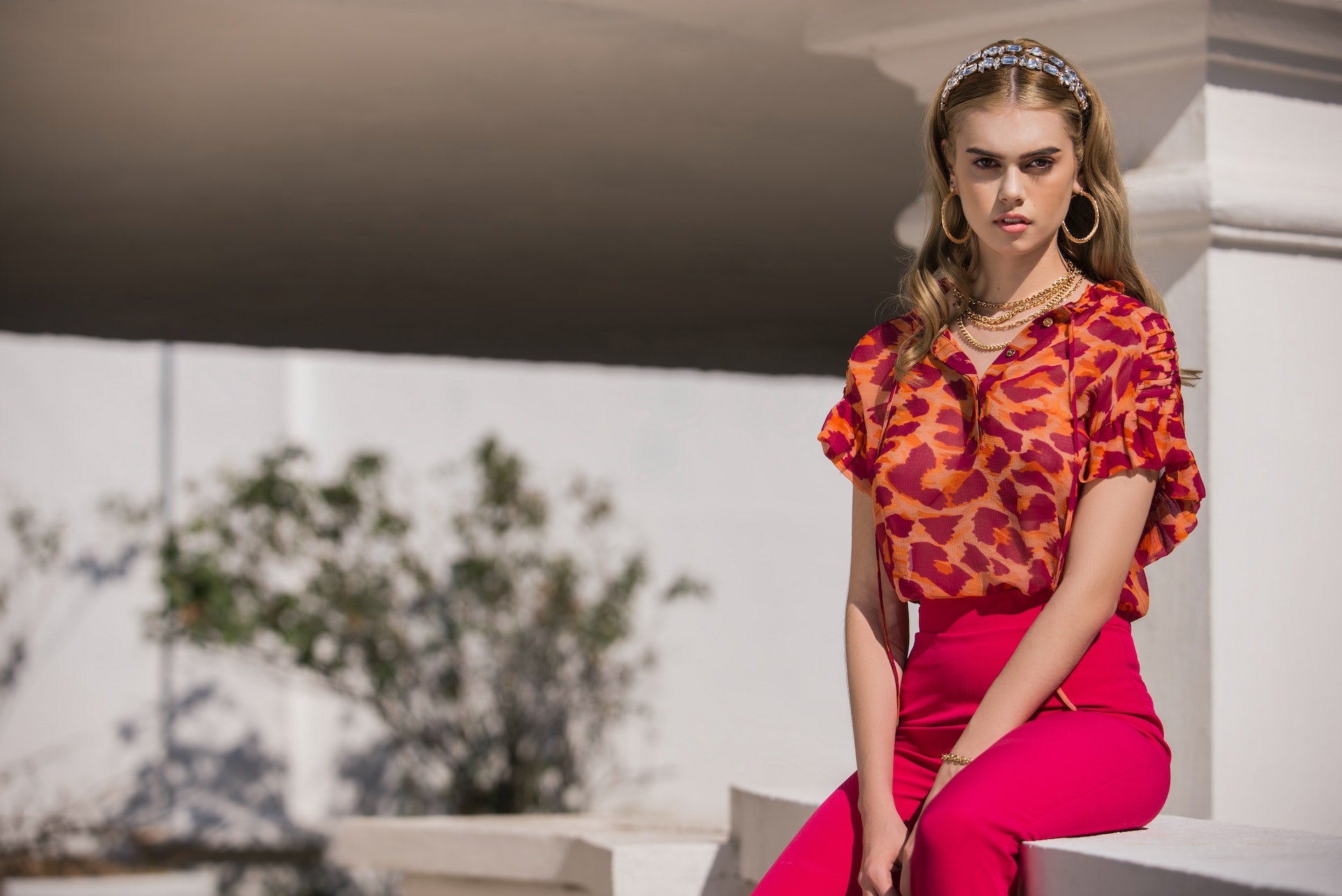 The 15 Best Outfit Tips For A Rihnna Concert
One of the most successful singers of the 21st century, Rihanna needs no introduction.

If you have the opportunity to witness one of her live performances, it will certainly be an unforgettable experience. Choosing the perfect outfit for a Rihanna concert can be challenging, but we are here to help you.

You are in the right place if you are looking to discover amazing outfit ideas that can help you look awesome and have a great time. Keep reading if you want to be the best dressed.
Panaprium is proud to be 100% independent, free of any influence, and not sponsored. We carefully handpick products from brands we trust. Thank you so much for buying something through our link, as we may earn a commission that supports us.

Distressed jeans
Concerts are usually a fantastic opportunity to wear the edgy clothes that you love. 
Distressed jeans can help you express your individuality and stand out. Rihanna loves distressed jeans and you can steal her style with the right pair!
Let your jeans be the center of attention and wear them with a simple top.
For more inspiration, here are the 20 best affordable and sustainable denim jeans.

Crop tops
Crop tops are cute and fashionable.
They can boost your confidence and they look fantastic in many combinations, with jeans, denim skirts, shorts, and pants.
Crop tops are available in many colors and materials, and they can also be eco-friendly.



Denim skirts
If you want a simple, yet attractive outfit, do not hesitate to wear a denim skirt.
They look effortlessly sexy and can be worn with tank tops, T-shirts, or blouses. The best denim skirts are budget-friendly, sustainable, and made from high-quality materials.
Click here to discover our carefully curated recommendations.

Bandeau tops
For a sexy outfit inspired by Rihanna's style, choose a beautiful bandeau top. Your outfit will not go unnoticed!
Bandeau tops work amazing for dressier events and are not difficult to style - you can wear yours with jeans or trousers, and you can add a blazer if you want your look to have an elegant, sophisticated touch.
Check out these amazing 200 sustainable clothing brands from Europe.



Tank tops
If you love to prioritize comfort when it comes to your attire, this combo is perfect for you: Shorts and a tank top. Your outfit will be incredibly comfy and ready in no time!
Your mixing and matching possibilities are endless in terms of colors and materials.
Discover the 20 best affordable and sustainable tank tops.



Coordinated sets
Are you looking for an outfit that is fashionable and versatile? Choose a coordinated set.
This is the easiest way to wear clothing pieces that perfectly match each other, without actually spending any time or energy mixing and matching.
Elevate your style with sustainable fashion: Click here to discover the best ethical clothing brands from Toronto.

Metallic colors
If you want to " shine bright like a diamond", choose clothes with a metallic finish. They are a fun way to stand out and to look ready to party.
Because metallics are attention-grabbing you should avoid wearing heavy makeup or accessorizing your outfit with statement jewelry.
Great news! There is no need to spend a lot of money on a metallic dress or top that you're only going to wear on special occasions.
You can now purchase amazing second-hand clothes from one of these apps that sell affordable vintage.

Bold prints
Rihanna's fashion style is bold, and if you have the same preferences, you can go for a happy, colorful print.
No matter if you choose a printed dress or a top, your outfit will be fun to wear and unique.
Let yourself be inspired by the best affordable and ethical British fashion brands.



Bodycon dresses
Bodycon dresses highlight your body's curves in a very flattering manner.
If you want a simple, but effective look that is both comfortable and attractive, choose a beautiful bodycon dress that comes from a sustainable brand. If it's chilly, you can always add a denim jacket.

Pink
Embrace your femininity and choose to shine in pink clothes.
Pink is a playful and romantic color, and you will look gorgeous no matter if you choose a pink top or a head-to-toe pink outfit.
Learn fantastic ways to style a pink dress from our article.


Unexpected combos
Metallics and denim, lace and a tracksuit jacket, combat boots and a delicate dress - these are all unexpected combinations that you can create if you want to look like a fashion pro.
A Rihanna concert is an occasion that gives you a lot of freedom to play with colors and textures. Take advantage of this and don't be afraid to experiment!
Check out the best concert outfit ideas you'll love.

Jackets
Enhance your style while protecting yourself from cold with a beautiful jacket.
There is a jacket out there for every outfit, no matter if you are wearing a fancy dress, or a shorts and T-shirt combo.
The best jackets are affordable and ethically made from organic and recycled materials. Click here to discover our recommendations.



Casual style
Feel your best with a cute and casual outfit! Many people believe that you can't impress if you wear simple, comfortable clothes. We are here to convince you that you can!
With the perfect combination of shapes and colors you can highlight your best features, look gorgeous, and feel amazing.
Learn more from our article about cute and seductive casual outfits.



Open-back dresses
Choose a dress that attractively reveals your back. This is a great way to allow airflow during summer and to have an interesting outfit.
Don't worry, luxury fashion labels can now be both affordable and sustainable. Click here to learn more.



Summing up
If you have the opportunity to attend one of Rihanna's concerts, you should choose an outfit that is effortlessly cool and fashionable. Make sure to buy flattering clothes in the right size for your body.
You can mix comfort and glamour with affordable and sustainable clothing pieces that come from ethical brands.
Wear new clothes with clothes that you already have for a beautiful outfit.
Don't forget to consider the weather conditions, and bring a jacket or a cardigan whenever needed.
If you like our tips, share this article with your friends!
Was this article helpful to you? Please tell us what you liked or didn't like in the comments below.
About the Author: Miruna Dulcea