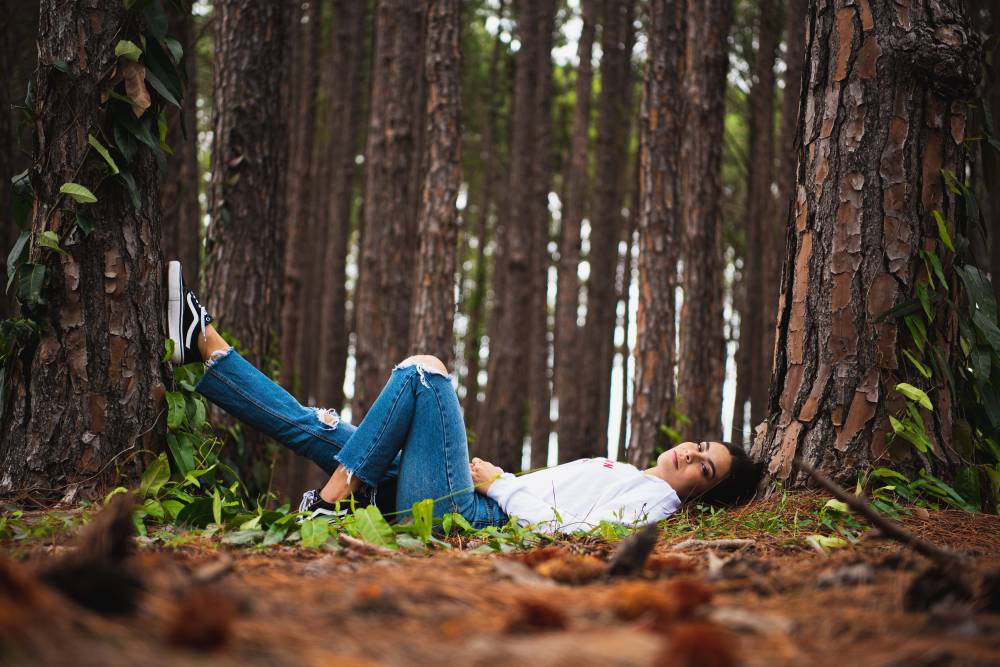 8 Easy Ways To Recycle Old Shoes And Clothes

Recycling old clothes and shoes is a great way to reduce the environmental footprint of fashion. It's much more sustainable than throwing them in the trash.

Clothing is piling up in landfills at an alarming rate. 16.9 million tons of used textile wastes are generated each year in the United States alone, as reported by the Environmental Protection Agency (EPA).

That number is ten times bigger than in 1960 and has doubled over the last 20 years. The average American throws away 70 pounds of clothing every year, according to Euromonitor.

More than 80% of all clothing produced ends up in landfills to decompose or burn globally, as reported by the Global Fashion Agenda.

And it would be possible to recycle up to 95% of all textiles that end up in landfills every year, according to the Secondary Materials and Recycled Textiles (SMART) Association.

Thankfully, you can help against this issue by recycling your old shoes and clothes instead of throwing them in the trash. Here are some easy ways to do so.


Panaprium is proud to be 100% independent, free of any influence, and not sponsored. We carefully handpick products from brands we trust. Thank you so much for buying something through our link, as we may earn a commission that supports us.

1. Use recycling programs


Discard your old clothes and shoes responsibly to create a more sustainable future. You can use textile recycling programs from textile businesses or organizations in your area.

Many towns, councils, cities, even fashion brands, and retailers have programs in place to collect, recycle, and upcycle used clothing.

You can also drop off your old items at the following places that have direct relationships with textile recyclers:

Or visit RecycleNow to find out what you can recycle at home or in your local area.

Many fashion brands also have take-back programs in place to reuse your old clothes or get them recycled.

Some of them are Marks & Spencer, Levi's, H&M, C&A, Uniqlo, Patagonia, The North Face, Reebok, Nike, Adidas, PACT, People Tree, Stella McCartney, Eileen Fisher, and many more.


2. Donate to charities


You can donate old shoes and clothes to for-profit companies that sell your clothing contributions and may redistribute a portion of their profits to charitable causes.

You can also donate clothes that are still in good condition to homeless and women's shelters, family service agencies, immigrant support groups, and churches.

Blankets, towels, and linens can go to animal shelters in your local area. Make sure to contact them first and ask if they take donations.

Research non-profit organizations and charities you can easily donate to on Charity Navigator or CharityWatch.

Here are some of the best non-profit organizations and charities to donate your clothes to:

You can also ask the following charities to collect your old shoes and clothes in a house-to-house visit:

3. Sell your unwanted clothes


You can also sell your old clothes and shoes if they are still valuable. Go to resale shops and thrift stores to earn extra cash from the items you don't wear anymore. Local consignment shops are also another good option.

Selling your unwanted clothing pieces is a very sustainable way of getting rid of them. Just take high-quality pictures and list the items yourself on apps and online marketplaces such as eBay, Poshmark, ThredUp, or Tradesy.

To make selling old clothes easy for you, I listed the best online thrift stores where you can sell your used garments, shoes, bags, accessories, jewelry, and more.


4. Repair the pieces you own


Try to repair and reuse your old clothes and shoes whenever possible, instead of throwing them away. Take better care of the items you already own to extend their lifespan, save money, and protect the environment.

You can make your clothes last longer by repairing them to a possible extent. It makes a huge difference in building a more sustainable future.

Once you get the hang of it, it's easy to fix broken buckles, holes, loose threads, missing buttons, and snagging zippers.

You can learn how to sew and try to fix things first. If you can't repair them yourself, find local tailors and cobblers and develop good relationships with them.


5. Upcycle used items


Upcycling is a great way to reuse your old clothes and shoes. By cutting and sewing used garments and other textiles, you can create new items of higher value.

Upcycling gives a new purpose to old items in your wardrobe by making something exceptional and unique. You can preserve the environment by upcycling pre-loved clothes to remake something useful, instead of throwing them away.

Upcycled clothing promotes sustainability in the fashion industry. Many brands and designers now focus on using waste to create new pieces of clothing that are more beneficial and worthwhile.

Upcycling uses parts of or the entire old garment to make something valuable without breaking it down completely. It also a more efficient process with a lower environmental impact than recycling.

You can upcycle your clothing at home without extra machinery and save resources. You can give old textiles an extended life and wear them for a long time.


6. Repurpose old clothes and shoes


Repurposing or downcycling is the process of using old items to create something of lesser value. You can downcycle or shred old clothes, shoes, and other textiles into new useful things.

Make clutches, bags, totes, wallets, cleaning rags, pillowcases, or filters instead of throwing old clothes away. You can even shred them into materials for insulation, carpet padding, yarn, and other uses.

You can easily give old items in your wardrobe a new use and keep them out of landfills. Try to get creative with your closet before throwing anything in the trash.


7. Swap with friends and family


Swap your used clothes and shoes with your friends and family. You can set up a pop-up store at your house and invite your friends over the weekend.

Clothes swapping is now a widespread practice. It's a fun way to refresh your wardrobe and protect the environment at the same time.

You can also search for clothing swap groups in your area on Meetup if you don't have friends in your size to trade clothes.


8. Practice mindful consumption


The most sustainable garment is the one you already own. Reducing your clothing consumption is one of the best ways to limit the amount of textile waste you put out into the world.

Buy fewer clothes to cut down the clutter in your closet, save money, and protect the planet. Move away from excessive consumerism to conserve natural resources, reduce pollution, and limit greenhouse gas emissions.

Prioritize quality over quantity by investing in clothing pieces that last longer, so you can wear them beyond the season, instead of cheap and trendy high-street fast fashion. 

Was this article helpful to you? Please tell us what you liked or didn't like in the comments below.