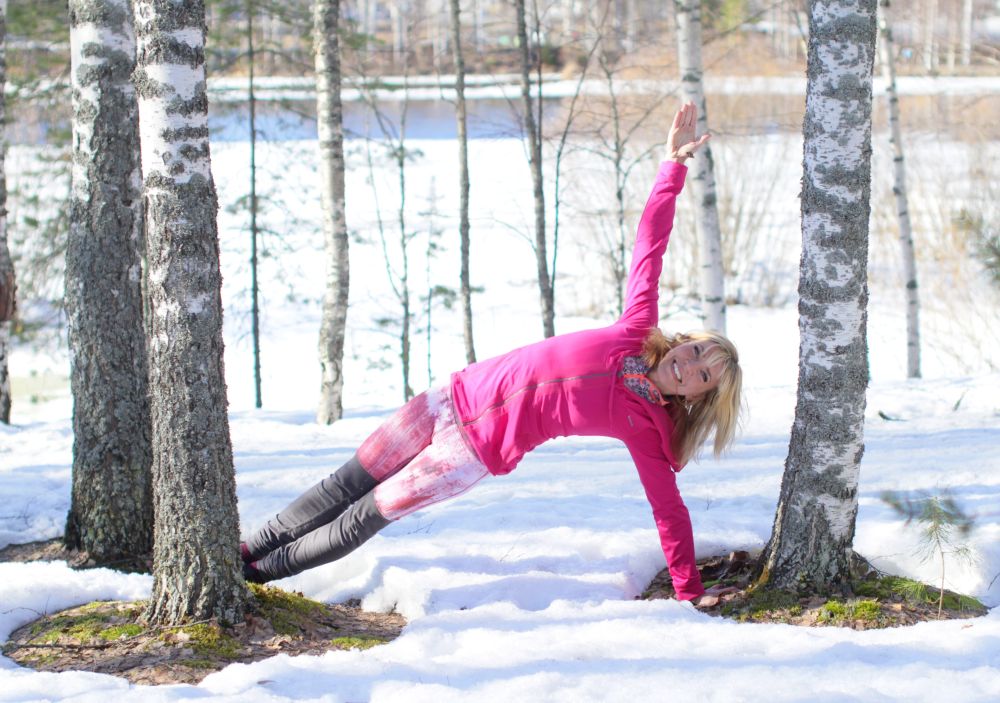 16 Places To Buy Sustainable Sportswear In Germany

Buying sustainable sportswear in Germany might just be easier than you think!

Sustainable fashion is rapidly gaining popularity. And that's a good thing. What about activewear and workout gear?

It's a lot more difficult for functional clothing to be environmentally friendly.

Workout clothes should be high-performance, high-quality, durable, comfortable, and flexible.

Sportswear also undergoes harsh chemical treatments to enhance its properties and become water repellant or anti-microbial.

Looking at sustainable sportswear brands in Germany, make sure you check the labels with attention and buy from a reputable ethical company.

With a lot of greenwashing going on in the fashion industry, it's easy to mistake an item marketed as green or ecological when it's actually not.

Read up our complete guide on how to check if a fashion brand is ethical for more information.

Fast fashion is a serious problem that made the textile and apparel industry one of the largest polluters in the world.

Luckily, the throwaway culture and overconsumption of clothing are decreasing.

Consumers are asking for more environmentally friendly and socially responsible products, including sportswear.




Panaprium is proud to be 100% independent, free of any influence, and not sponsored. We carefully handpick products from brands we trust. Thank you so much for buying something through our link, as we may earn a commission that supports us.

Sustainable fashion brands in Germany
In Germany, brand awareness of the individual labels varies greatly depending on where you live, your age, and your household net income. Most sustainable fashion shops and labels are still largely unknown.

The most well-known sustainable fashion brands in Germany are:

Grüne Erde
Grüne Erde is a slow fashion brand creating long-lasting and sustainable fashion in harmony with nature.

Grüne Erde makes natural fashion and adopts a responsible attitude towards people and nature along the entire value chain.

Grüne Erde selects of their partners carefully, checking the compliance with social and labor law standards.

Of course, transparency, openness, the fair handling of renewable, natural materials are important as well.

90% of Grüne Erde products are GOTS certified and made in Europe.

Hessnatur
Hessnatur makes fashion that respects the environment and people.

Hessnatur products are made from sustainable and natural fabrics. They offer pure natural fibers to protect the skin.

Their sustainable fashion is created with respect to natural resources, with high-quality and timeless design.

They make sure to care for the people who make their clothes.

ArmedAngels
ArmedAngels uses organic, sustainable and environmentally friendly materials and expresses responsibility towards our environment.

They only use renewable and recycled materials for their products. The choice of material is important for them as it determines how sustainable a product is in the end.

Some of the materials they use are organic cotton, organic new wool & organic linen, lyocell, modal, and recycled polyester.

However, these sustainable brands only offer very few products in the sportswear sector.


Sustainable fashion shops in Germany
Other fashion shops where sustainable fashion brands sell their goods online at a low cost are:

Washbär
Washbär belongs to Freiburg Triaz Group. The Triaz Group stands for an alternative economic approach and is committed to an economy that enables everyone involved to live a good life.

They believe in an economy there for the people. They have high ecological standards, they focus on people, and have good social working conditions.

Mr. & Mrs. Green
Mr. & Mrs. Green is an online shop for ecologically, fair and vegan casual wear.

We pay attention to sustainability according to GOTS, Fairtrade, and Naturland certified standards.

They offer shirts, blouses, T-shirts, pullovers, dresses, skirts, pants, basics, shoes and accessories made from natural materials such as organic cotton, organic denim, hemp, cork, linen, merino, and alpaca.

Avocadostore
Avocadostore provides a platform for sustainable suppliers to sell their green products.

They have a list of ten sustainability criteria with high transparency.

Avocadostore supports sustainable economic concepts, protects the environment and ensures fair wages.

Sustainable sportswear brands in Germany
With a bit of research, you can find creative and stylish activewear from smaller brands in Germany.

Some products are made from recycled polyester or organic cotton. A few ethical sportswear brands shipping to Germany are:




These are some of the places you can buy sustainable sportswear in Germany.

I encourage you to do a bit of research for each brand to see if their products align with your style and values.

Fortunately, the sustainable fashion movement is on the rise. New players are bound to come in this very profitable market over the next few years.

As consumers, we will have more and better choices over time.

Make sure to invest in high-quality pieces that fit your lifestyle perfectly.

It's a lot better for your wallet and the environment to buy less and wear your clothes over a long period of time.

Do you know any other good place to buy sustainable sportswear that we missed?


Was this article helpful to you? Please tell us what you liked or didn't like in the comments below.