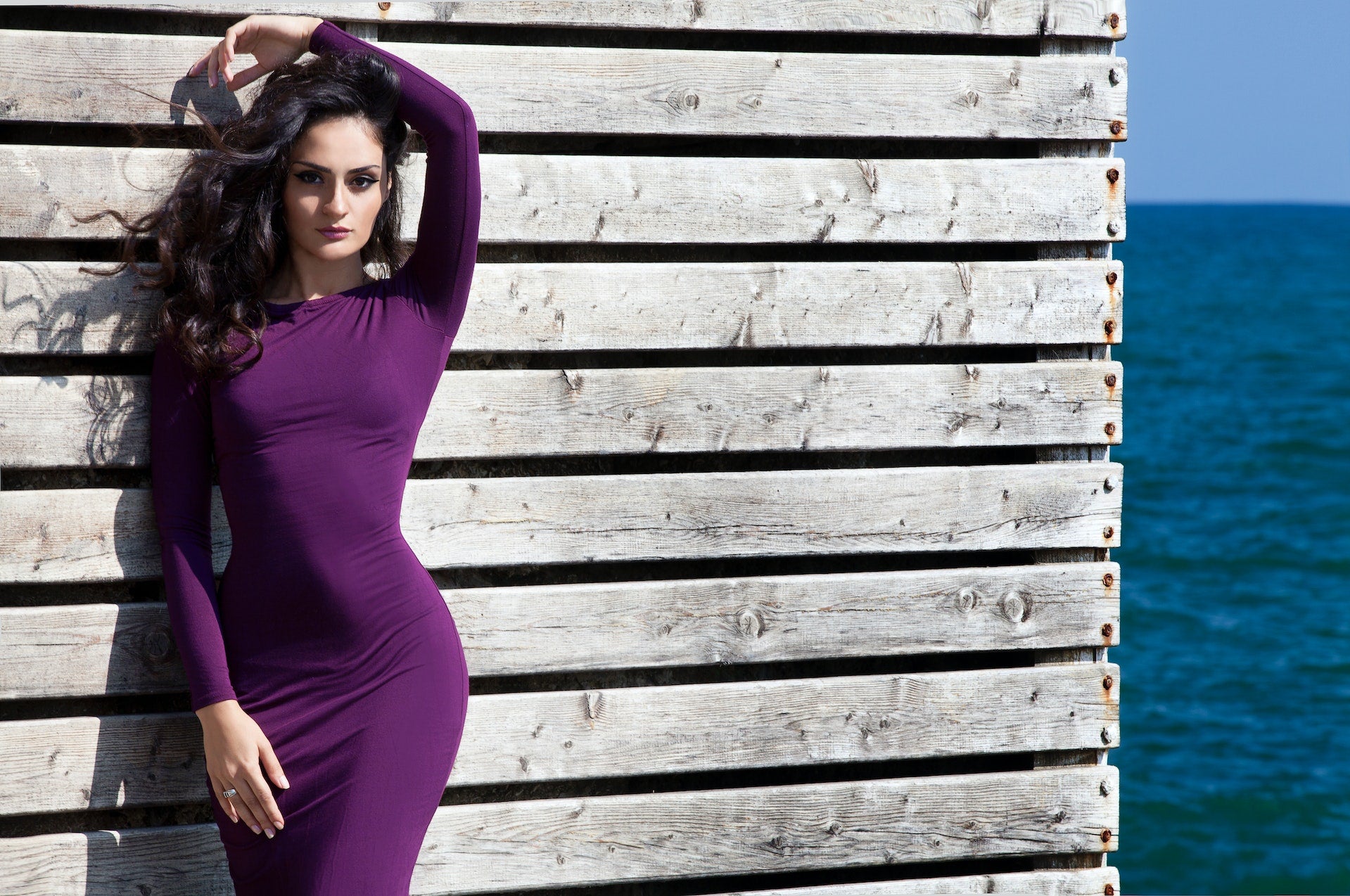 The Best Outfits For Petite Hourglass Silhouettes In 2023
The hourglass body shape is considered the most attractive and feminine body shape and it is often promoted by the fashion and television industries as the idea of perfection.

If you are a petite woman with a narrow waist and a full chest that has roughly the same width as your hips, chances are you have an hourglass silhouette.

Focusing on your best assets and dressing for the body you have is extremely important if you want to create aesthetically pleasing outfits that feel fantastic.

We have prepared a full guide for you, to help you understand and highlight the best features of a petite hourglass body type. Keep reading if you want to discover the best outfits you can wear, as well as the clothing items that you should avoid.


Panaprium is proud to be 100% independent, free of any influence, and not sponsored. We carefully handpick products from brands we trust. Thank you so much for buying something through our link, as we may earn a commission that supports us.

Highlight your waist
If you have an hourglass silhouette your waist is likely to be your best feature and you should do everything you can to highlight it.
Many outfits have a loose fit around the waist, which is not at all flattering for your body type, but you can easily solve this problem with a belt.

No matter if we are talking about dresses, sweaters, trousers, or even coats, there's always a belt that suits your outfit! Check out these ethical and vegan belts for women.


Bodycon dresses
Bodycon dresses follow the natural lines of your body. They look gorgeous on hourglass silhouettes!

Take a look at these bodycon dresses from our selection.




A-line dresses
A-line dresses, also known as bell-shaped dresses are some of the cutest options out there.
They define your waist beautifully, while their flared-out bottoms balance your proportions.

For sustainable shopping inspiration, read our article.

Avoid loose fits
For petite hourglass bodies, a loose fit can kill the beauty of an outfit.
In general, clothes that aren't well-fitted don't look flattering on petite women, because they add a lot of unwanted volume.
If you also have an hourglass silhouette, such attire does you no favor!

Outfits with pencil skirts
If you love skirts, a pencil skirt is one of the best, elegant and versatile designs you can wear.

You can wear them in many combinations with your favorite shirts, T-shirts, and blouses.

Discover amazing pencil skirts made by sustainable brands.



Tuck your shirts in
Tacking your shirts and blouses in has many advantages: It makes your whole appearance look more put together, it prevents shirts and blouses from creating a bulky look, it highlights your waist, and makes your legs appear longer.

If you want to look great every time, make sure that your tops are tuckable.

Purchase fashionable and sustainable tops from one of these eco-friendly brands.



The best jeans
Choosing the perfect pair of jeans can be tricky for petite women with an hourglass body type.
The best jeans should highlight your waist, and accommodate your hips. Skinny jeans have a very close fitting that might be too tight for your hips.
Instead, choose a beautiful pair of straight-leg jeans from a sustainable brand. Go for a high-waisted pair, because low-rise jeans accentuate your hips.

Well fitted clothes
How can petite women who have hourglass silhouettes benefit from well-fitted clothes?
Shapeless clothing items that contain a lot of material add volume to your figure and overwhelm your beautiful silhouette.
On the other hand, clothes that follow your body lines are very beautiful and highlight your best features.
An easy way to observe the effect that different clothing fits have on your body is to try them on, take pictures, and compare.

Let yourself be inspired by the 15 best affordable and sustainable petite clothing brands.



Elegant midi dresses
Midi dresses are appropriate for many occasions from professional environments to events and parties.
They are always elegant and never go out of fashion.
Don't forget to highlight your waist with a belt for a more flattering fit.

Purchase midi dresses from ethical brands.




High waisted trousers
Trousers look great as part of professional outfits, but also as going-out clothes!
There is a lot to choose from, as trousers come in many beautiful colors and fabrics. High-waisted trousers will perfectly suit your body frame, that's why they are our recommendation for you.

Click here if you want to find out more about the best organic cotton women's trousers in 2023.

Avoid boxy dresses
While for some body types, boxy dresses are great because they mask certain imperfections, they will do you no good if you have an hourglass body shape.
They won't give you any definition and this is why you should avoid them.

For more fashion tips, check out our article about the perfect petite capsule wardrobe.

Amazing wrap dresses
Win the compliment lottery with an amazing wrap dress!
One of the best clothing items for hourglass silhouettes, wrap dresses cinch your waist and highlight your best features. They are also very comfortable and look great with both heels and ballet shoes.

Take a peek at the 20 best affordable and vegan clothing brands from Europe.



The right lingerie
Never less important than your clothes, lingerie should comfortably hug your curves.
Hipsters, high-waisted briefs, and supportive bras are fantastic choices.

Find out more about the best ethical alternatives to Victoria's Secret.




Flare trousers
Stand out with a pair of stylish and beautiful flare trousers. This trend is booming and it is perfect for petite women with hourglass silhouettes.

Interested in bell bottoms and flare leggings? Click here!



Small jewelry
Always choose small jewelry that look fab without overwhelming your proportions.

Here are 10 amazing brands from Europe that offer sustainable jewelry.



Summing up
If you have an hourglass silhouette you can consider you won the lottery because many women dream of having such a beautiful body frame!
If you want to always have beautiful outfits, you should put together a wardrobe full of clothes that flatter your body type.
Highlight your waist with well-fitted clothes or belts. Remember that midi dresses, wrap dresses, and pencil skirts are some of the best things you can wear.
Avoid boxy fittings and oversized clothes. They make petite bodies look shorter and they hide the best features of hourglass silhouettes.

Never force yourself the wear something just because it's fashionable, before trying it on and checking if you feel great wearing it.
Share this article with your friends so they can also benefit from our advice!
Was this article helpful to you? Please tell us what you liked or didn't like in the comments below.
About the Author: Miruna Dulcea